Archive pour la catégorie 'Sculpture'
Antonio Canova est le sculpteur le plus connu de l'époque néoclassique, cette période du 18ème siècle de redécouverte de l'art de l'antiquité. Ses statues de marbre sont d'une incroyable finesse et douceur, que ce soit pour les visages féminins, les doigts ou même les torses des guerriers. C'est principalement un artiste de la retenue, la délicatesse plutôt que de l'exaltation de la force physique.
Antonio Canova is the best-known sculptor of the neoclassical era, this period of the 18th century rediscovering the art of antiquity. Its marble statues are incredibly delicate and soft, whether for female faces, fingers or even the torsos of warriors. It is primarily an artist of restraint, delicacy rather than exaltation of physical strength.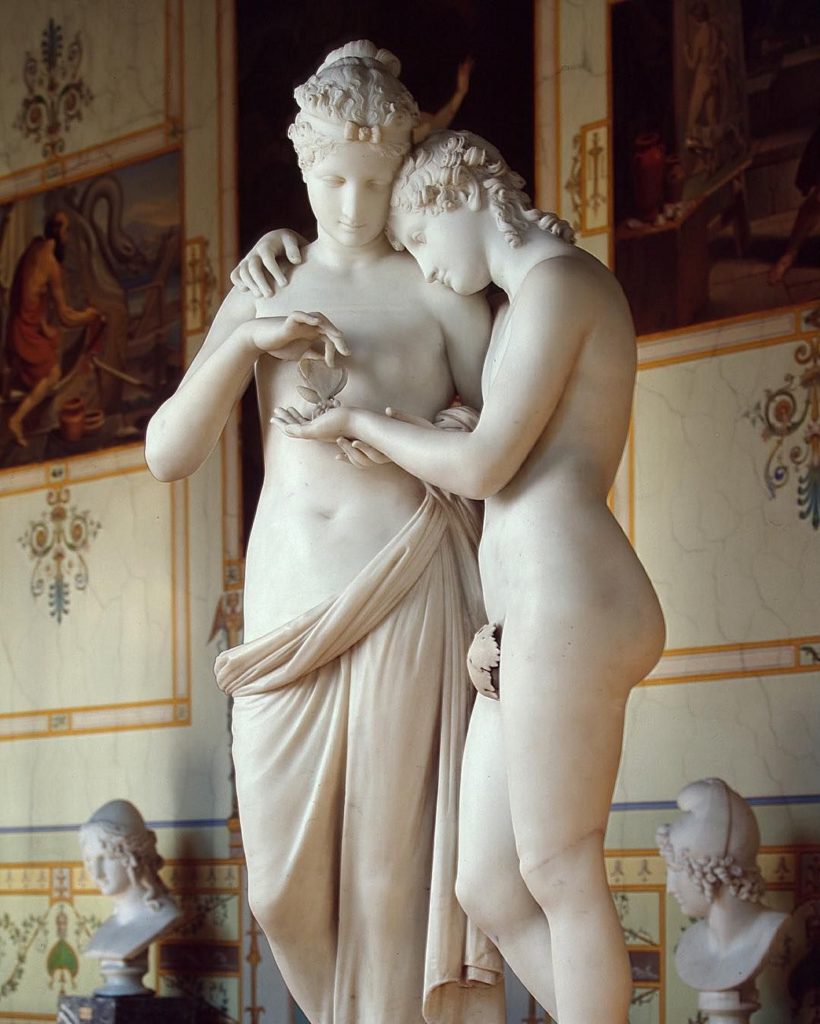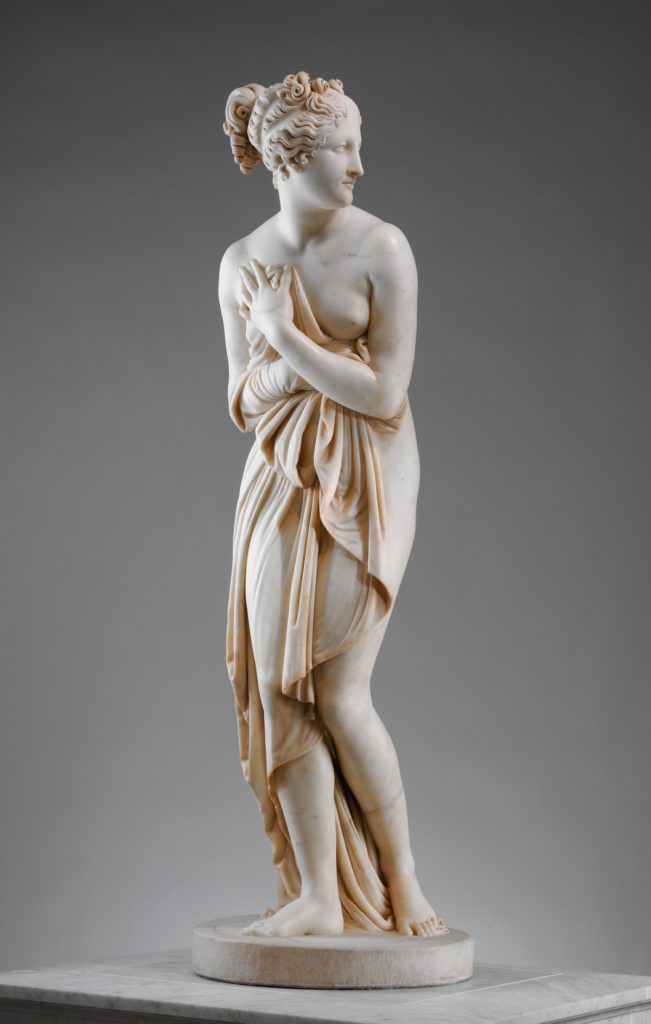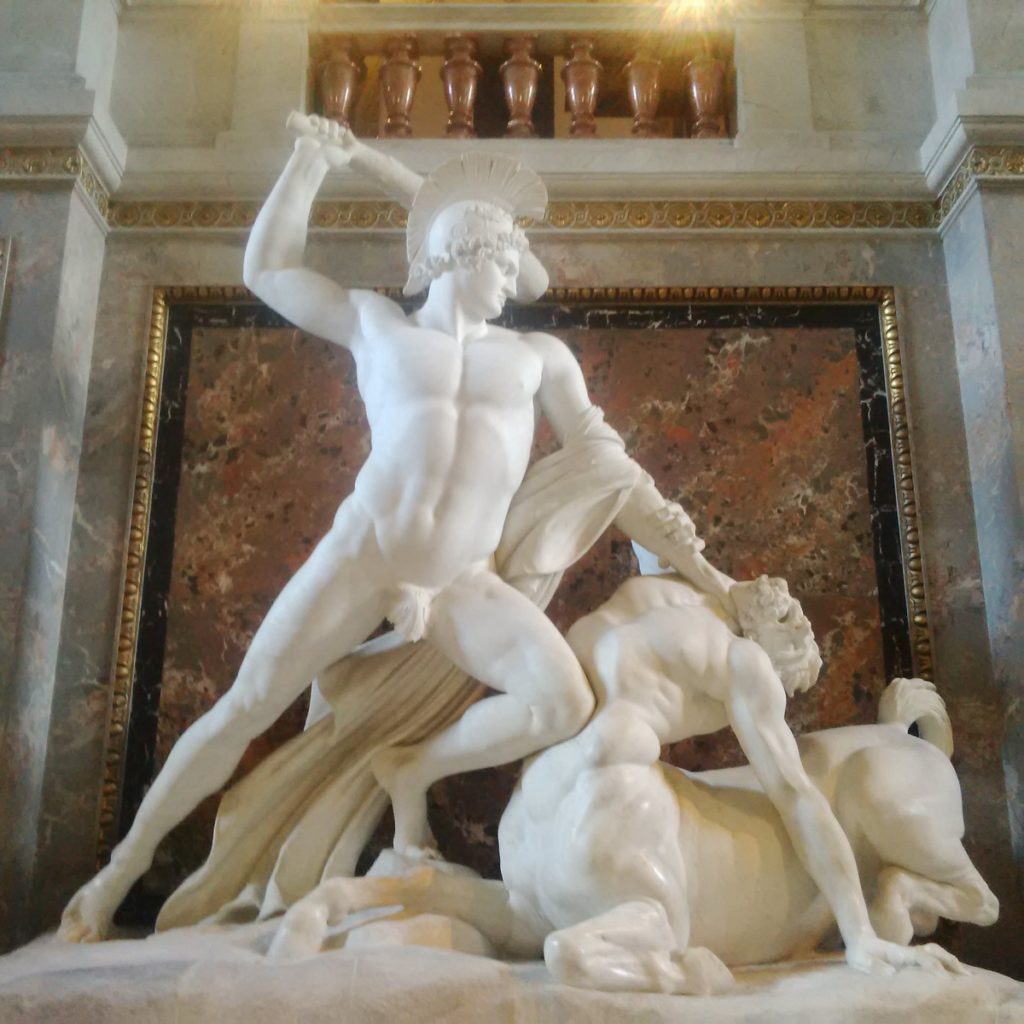 L'arc de Triomphe de Paris, construit de 1806 à 1836 sur décision de Napoléon Bonaparte, est un monument extraordinaire, que ce soit par ses dimensions (50 mètres de haut) mais aussi pour ses quatre groupes de sculptures géantes réparties sur les piliers  :
– Le Départ des volontaires de 1792 (dit La Marseillaise)
– Le Triomphe de 1810
– La Résistance de 1814
– La Paix de 1815
Voici des photos de ces statues géantes.
The Arc de triomphe in Paris, built from 1806 to 1836 on the decision of Napoleon Bonaparte, is an extraordinary monument, whatever its size (50 meters high) but also for its four giant sculptures spread over the pillars :
– The Departure of the Volunteers of 1792 (known as La Marseillaise)
– The Triumph of 1810
– Resistance of 1814
– Peace of 1815
Here are some pictures of these giant statues.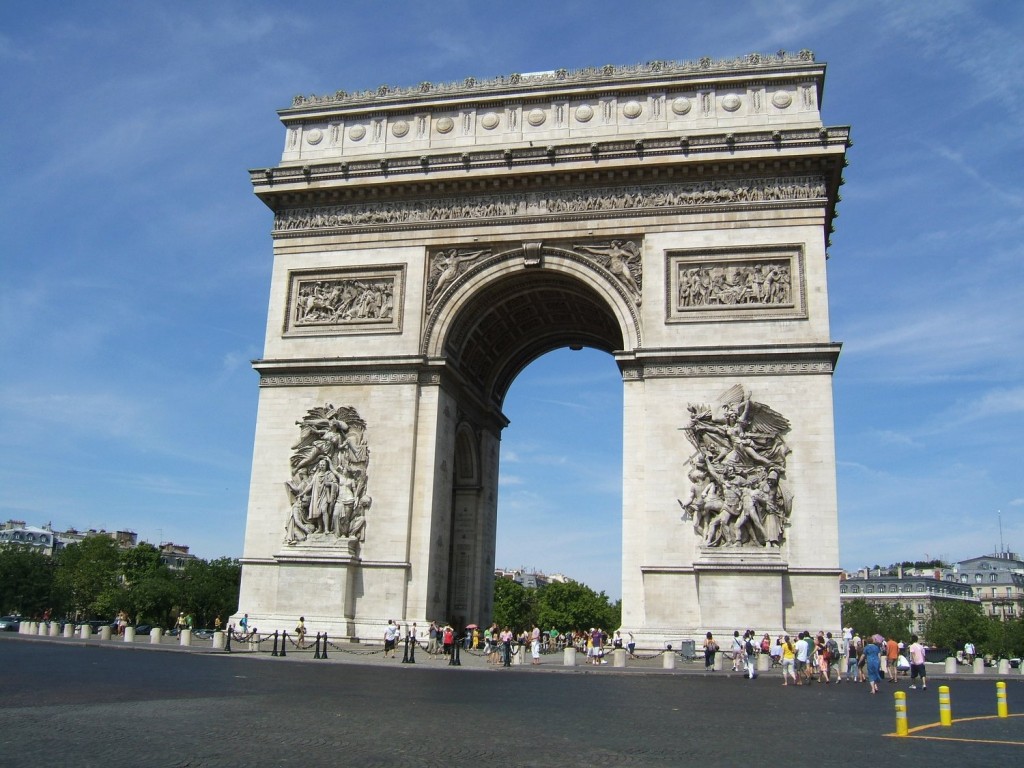 L'arc de triomphe de Paris avec deux groupes de sculptures
The Arc de triomphe in Paris with two groups of sculptures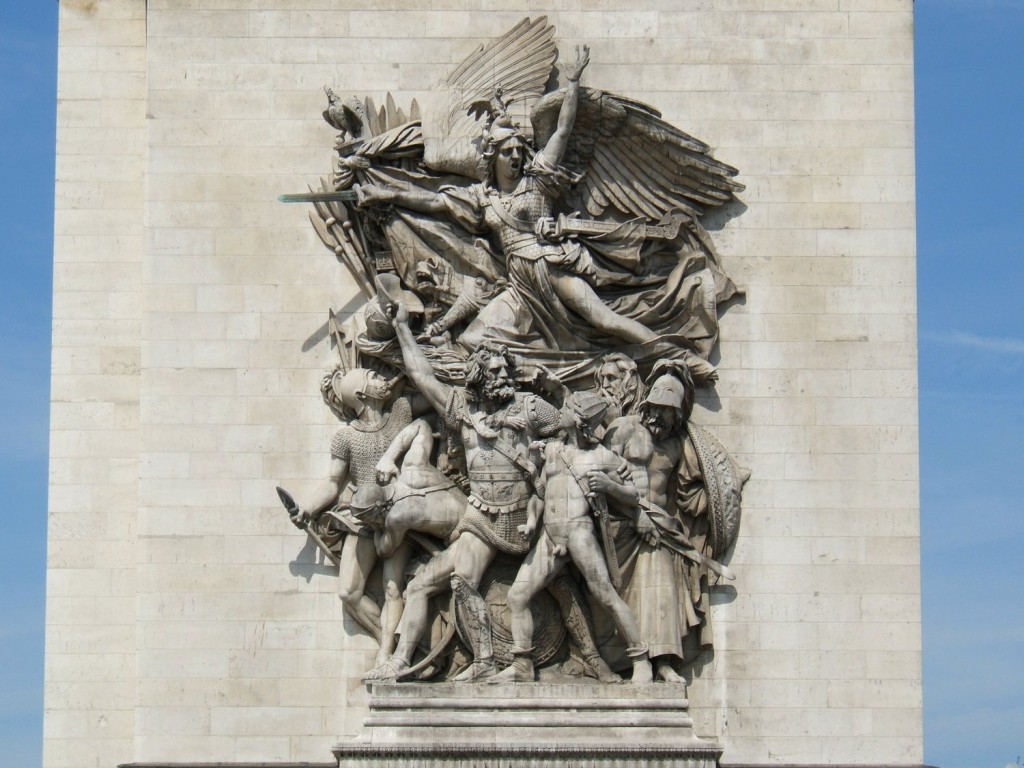 Le Départ des volontaires de 1792 (dit La Marseillaise) de François Rude
The Departure of the volunteers of 1792 (known as La Marseillaise) by François Rude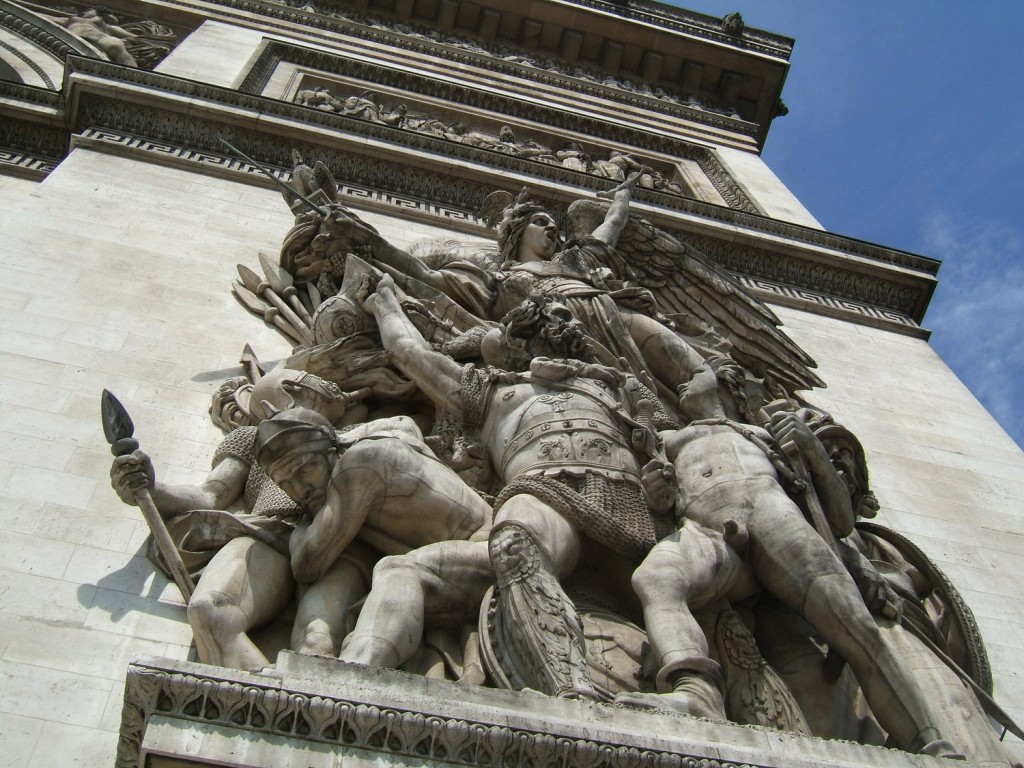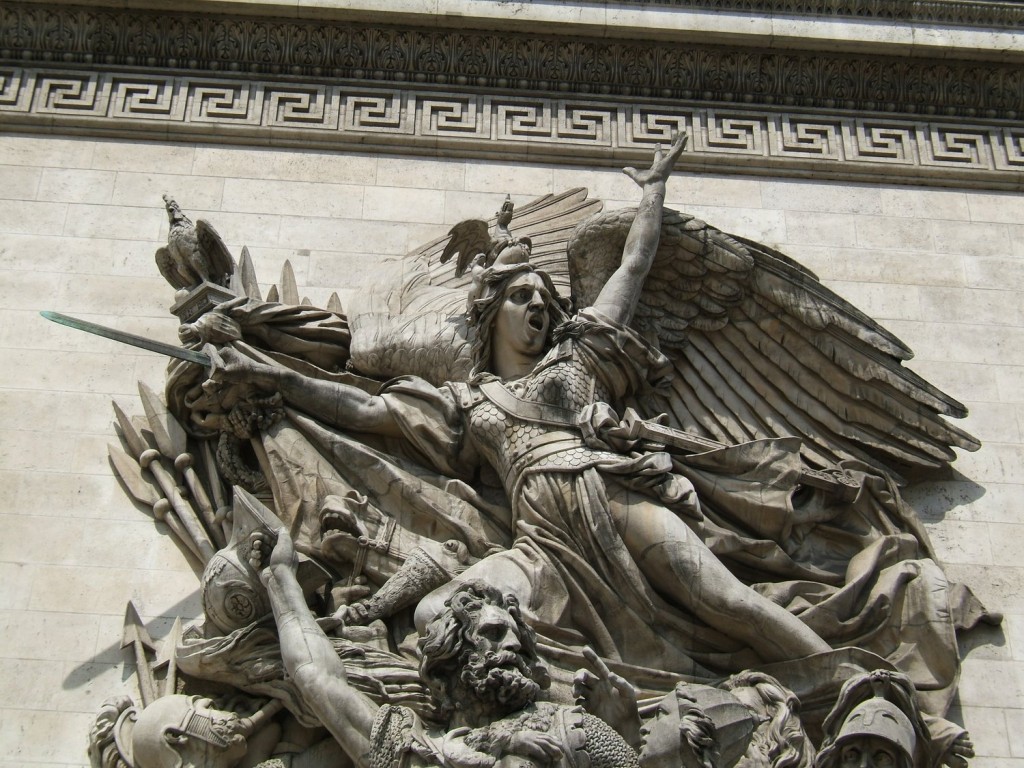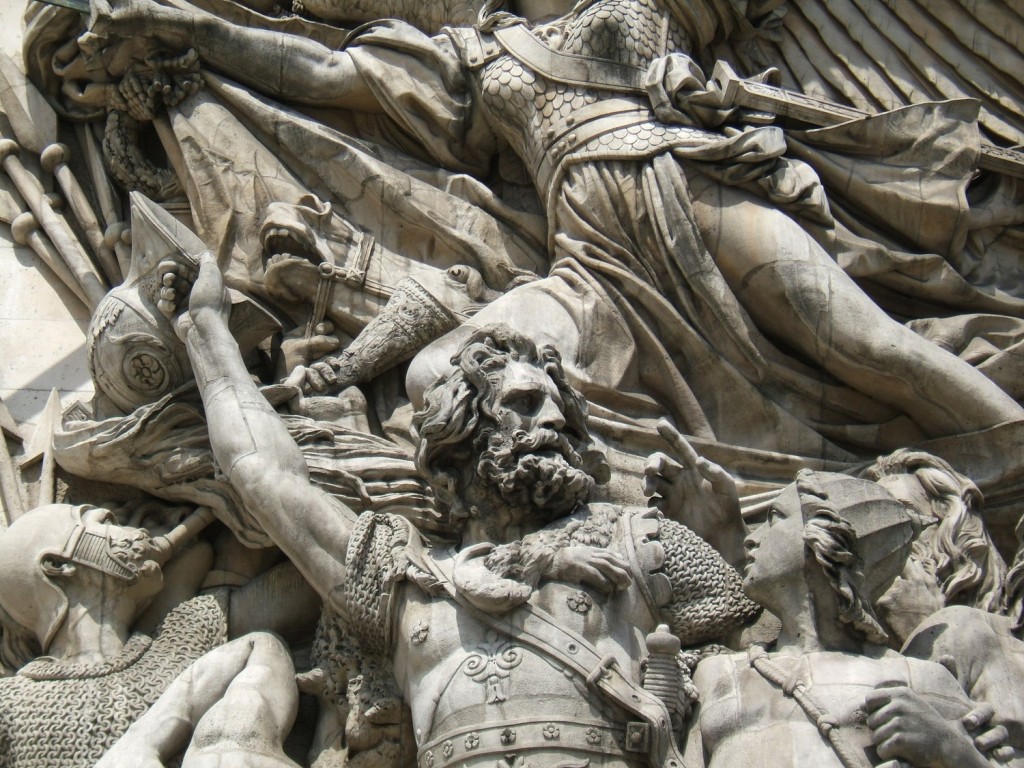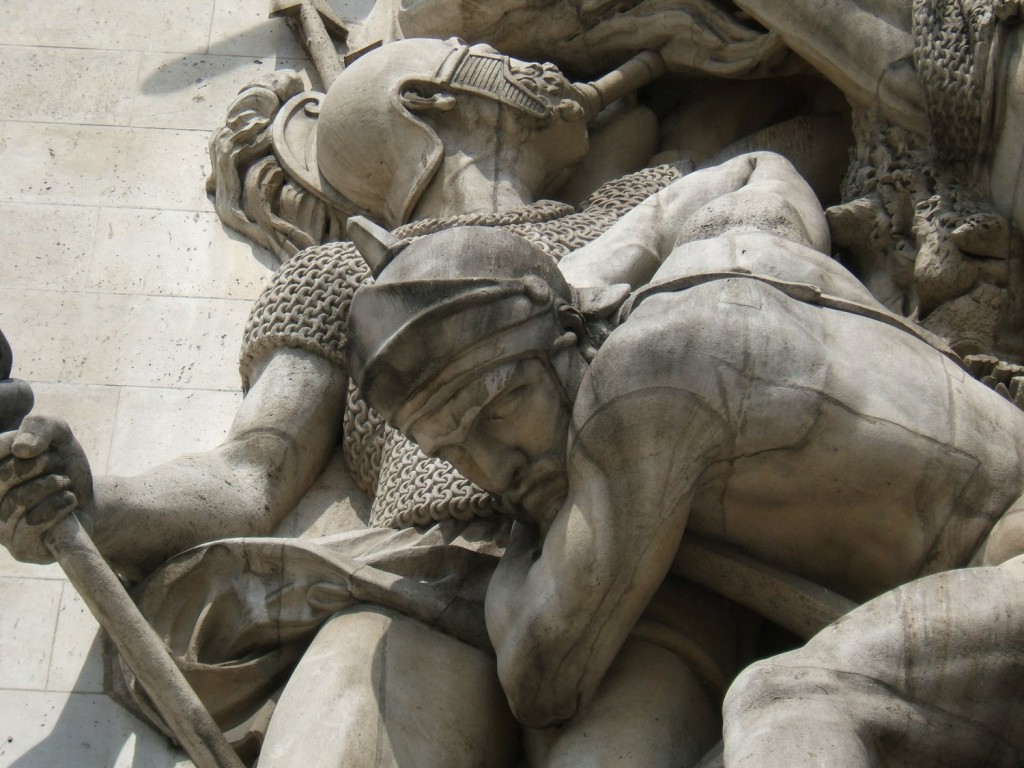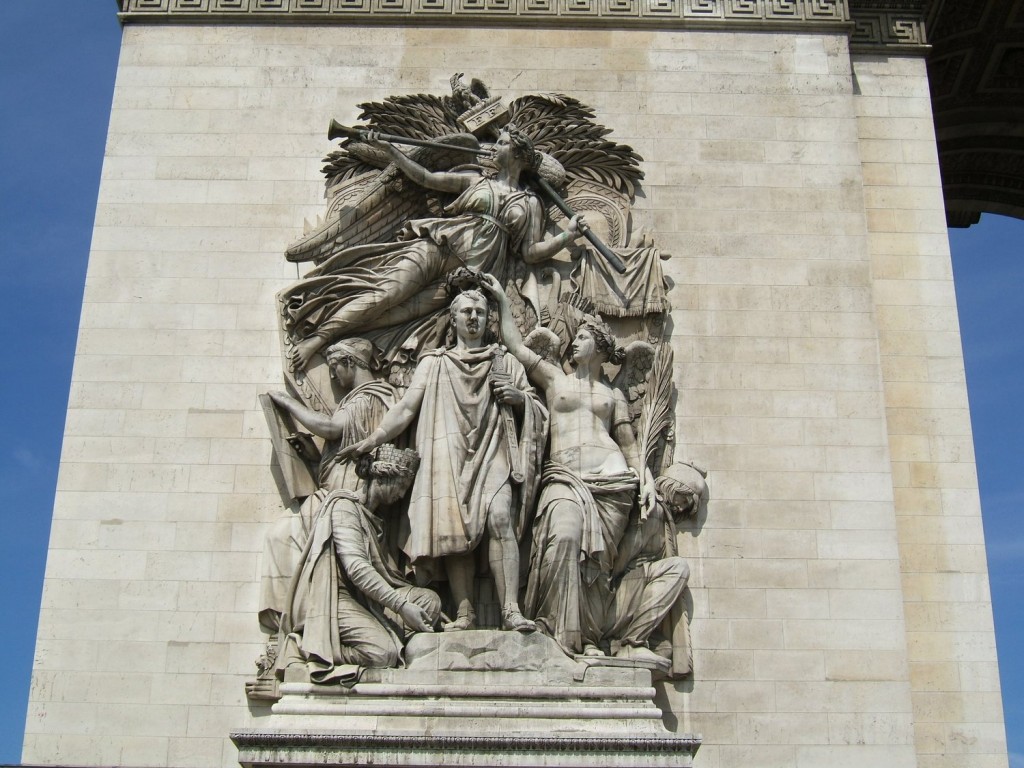 Le Triomphe de 1810 de Jean-Pierre Cortot
The Triumph of 1810 by Jean-Pierre Cortot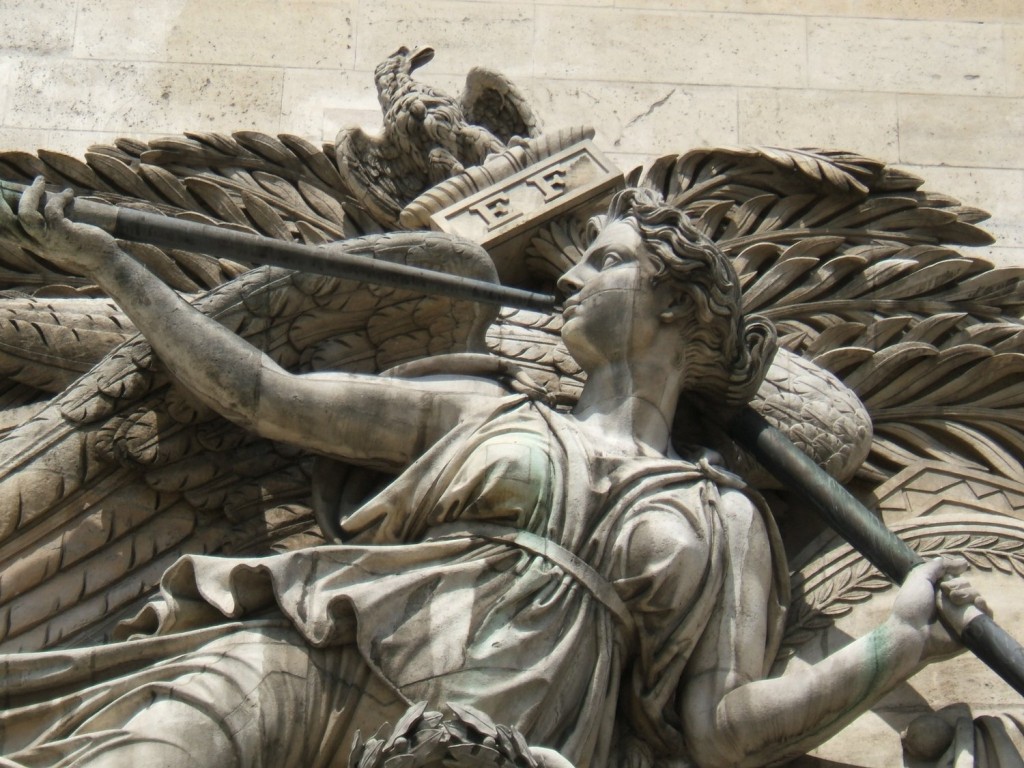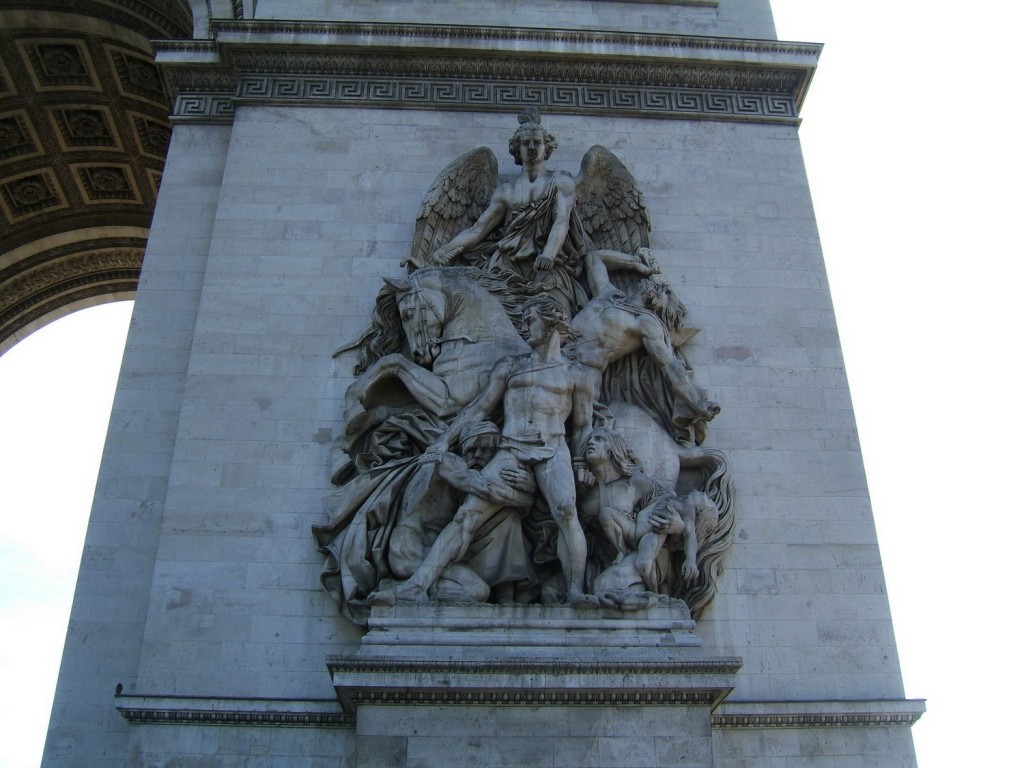 La Résistance de 1814 d'Antoine Etex
Resistance of 1814 by Antoine Etex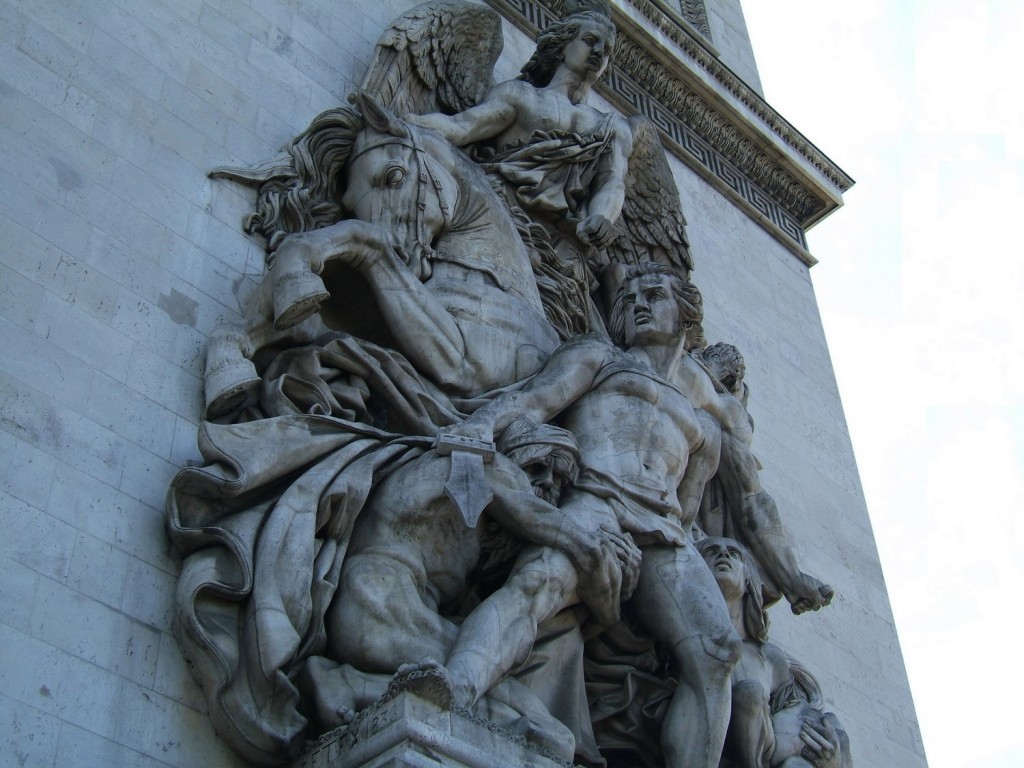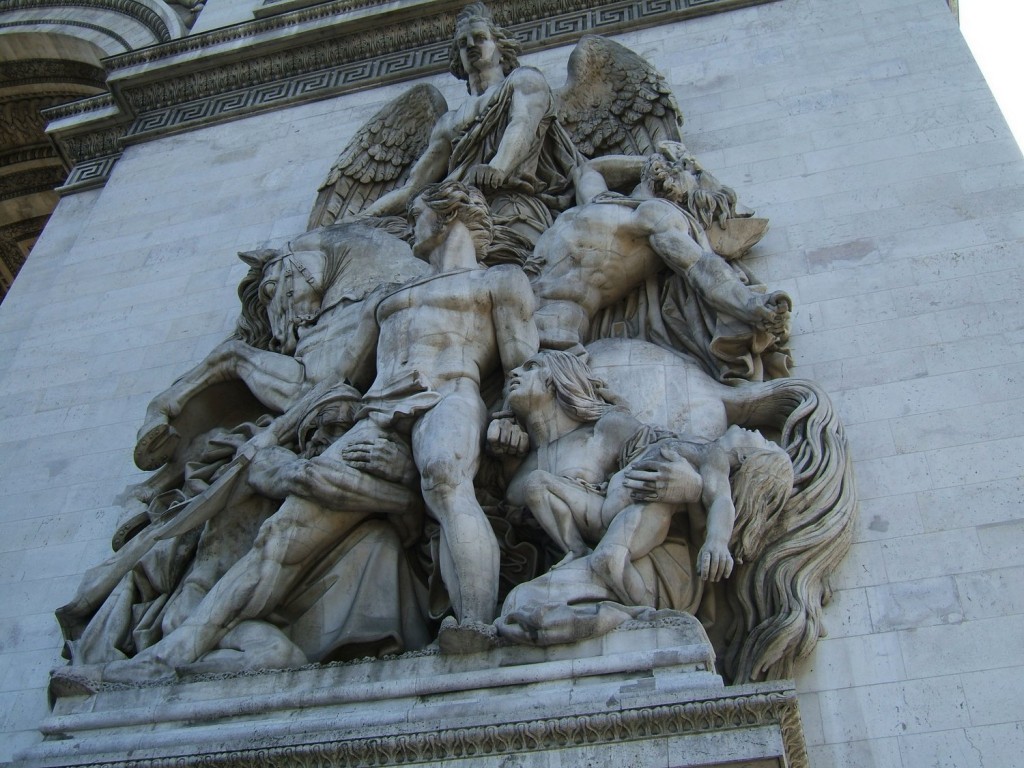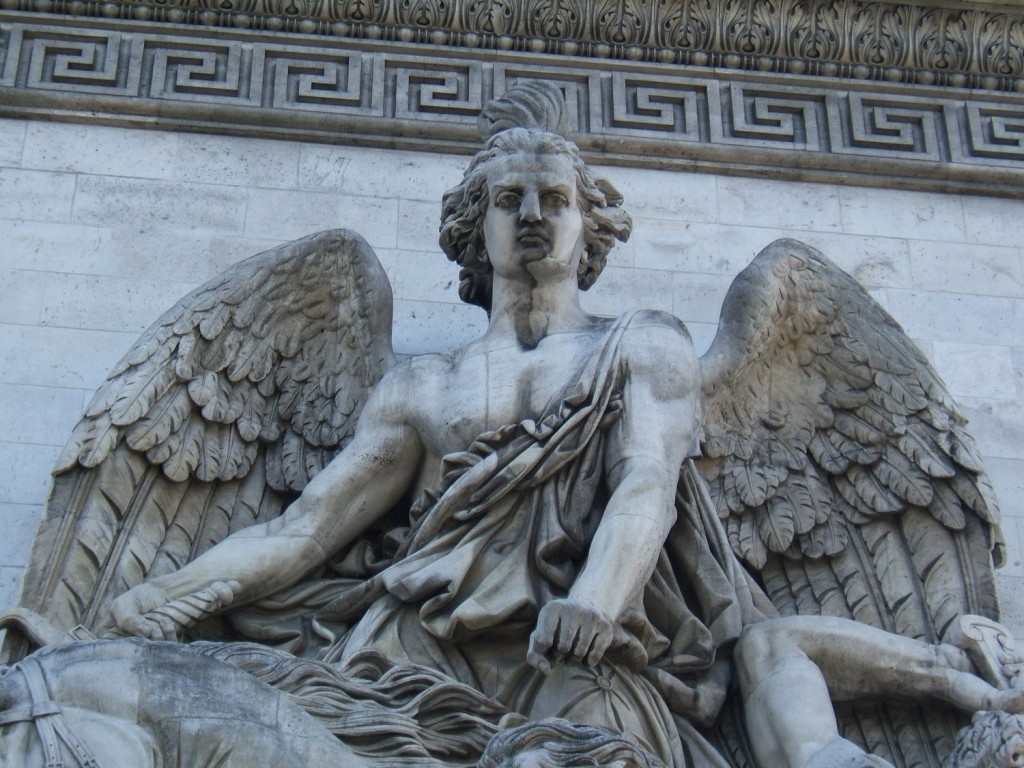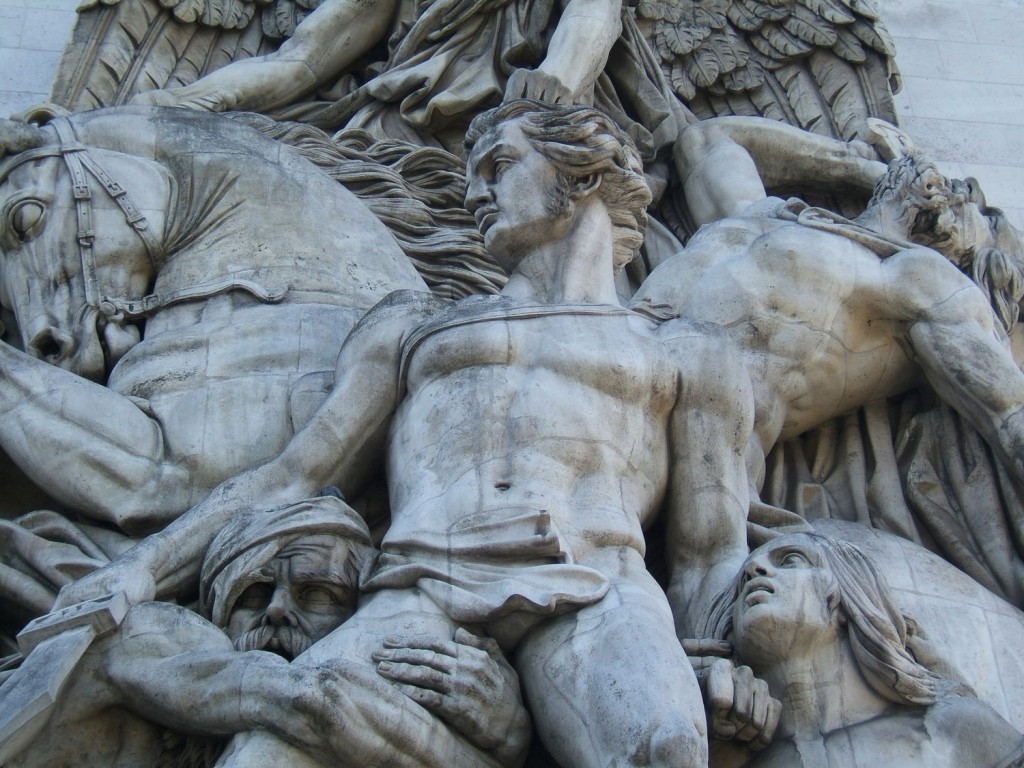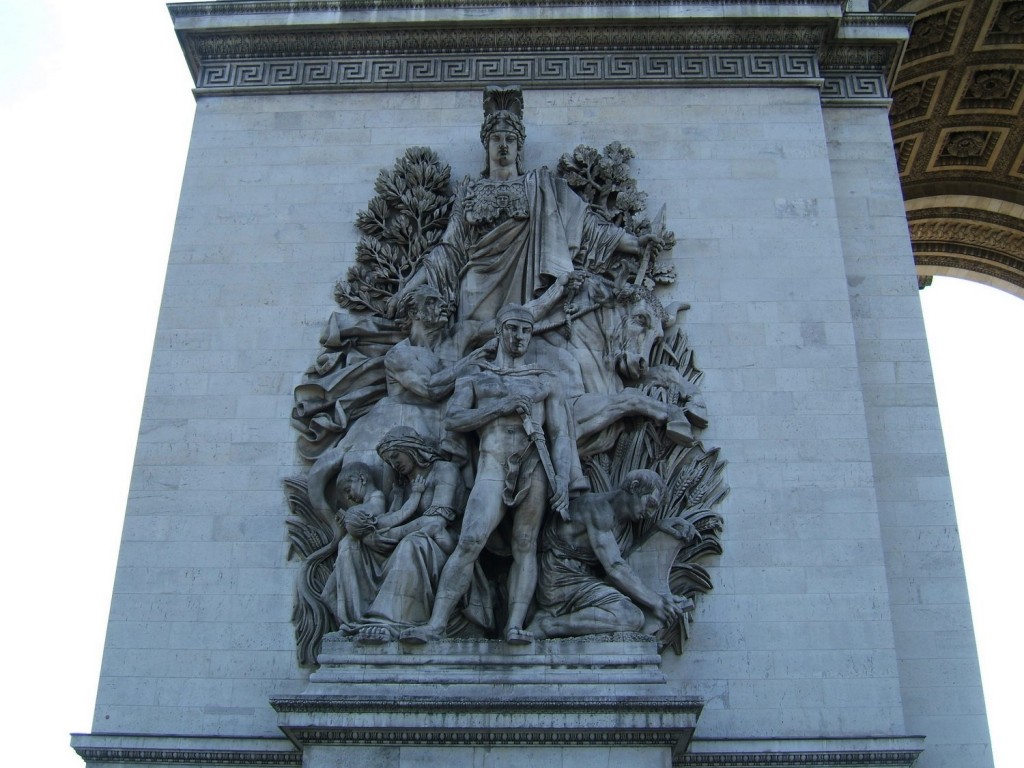 La Paix de 1815 d'Antoine Etex
Peace of 1815 by Antoine Etex