Voici un livre publié en 1983 par le musée Cernuschi de Paris sur sa collection de poupées japonaises. Il contient vingt et une superbes photos, légendées, détaillant précisément les costumes portés par ces figurines, d'une taille moyenne de 50 cm.
Les photos sont de Luc et Lala Joubert.
Here is a book published in 1983 by the Cernuschi Museum of Paris on its collection of Japanese dolls. It contains twenty-one great pictures with captions, detailing precisely the costumes worn by these figures of an average size of 50 cm.
Photos by Luc et Lala Joubert.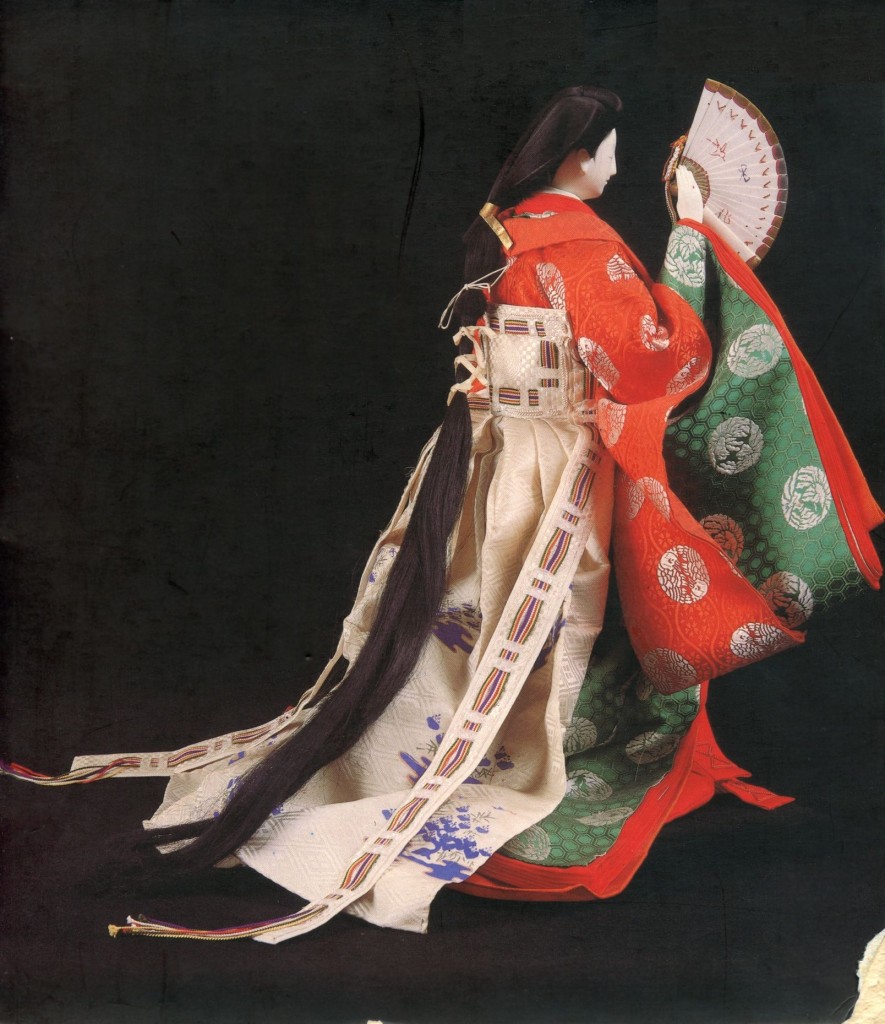 Couverture, sans aucune indication sur le contenu du livre
Costume d'une dame de la cour du Xème siècle
Cover, without any indication of the contents of the book
Costume of a court lady of the Xth century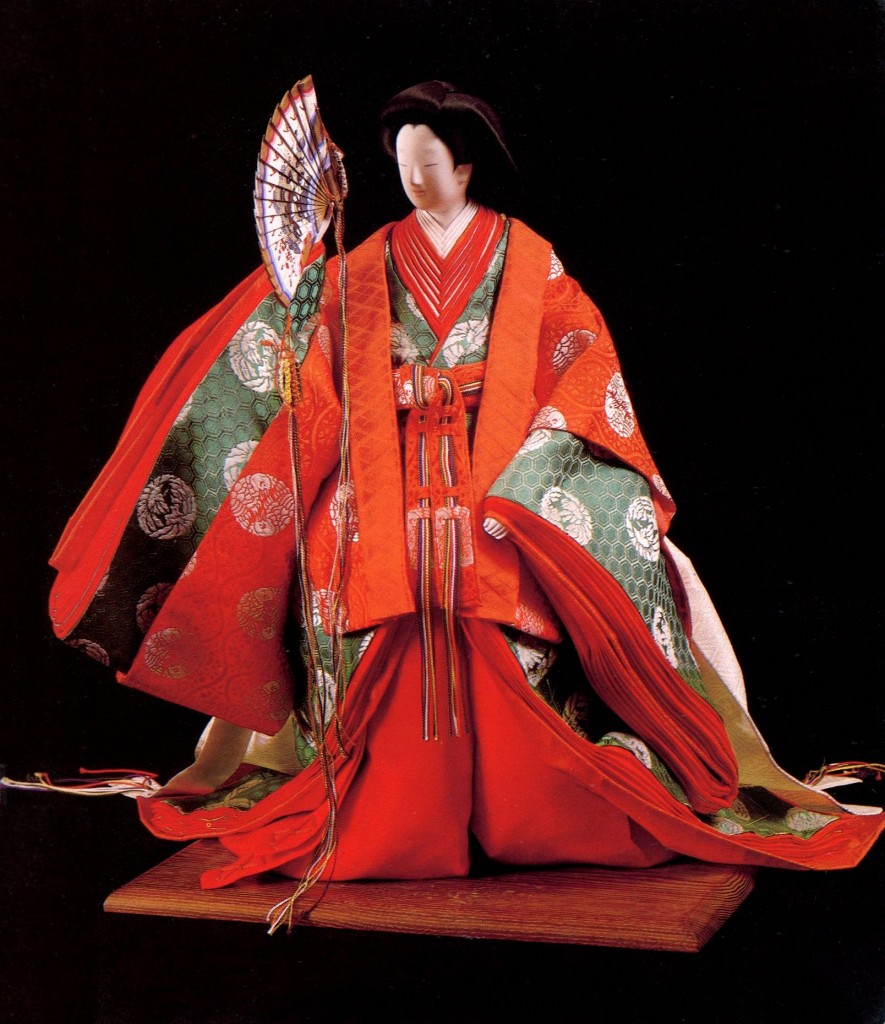 Costume d'une dame de la cour de l'époque Fujiwara – Xème siècle
Costume of a court lady of the era Fujiwara – Xth century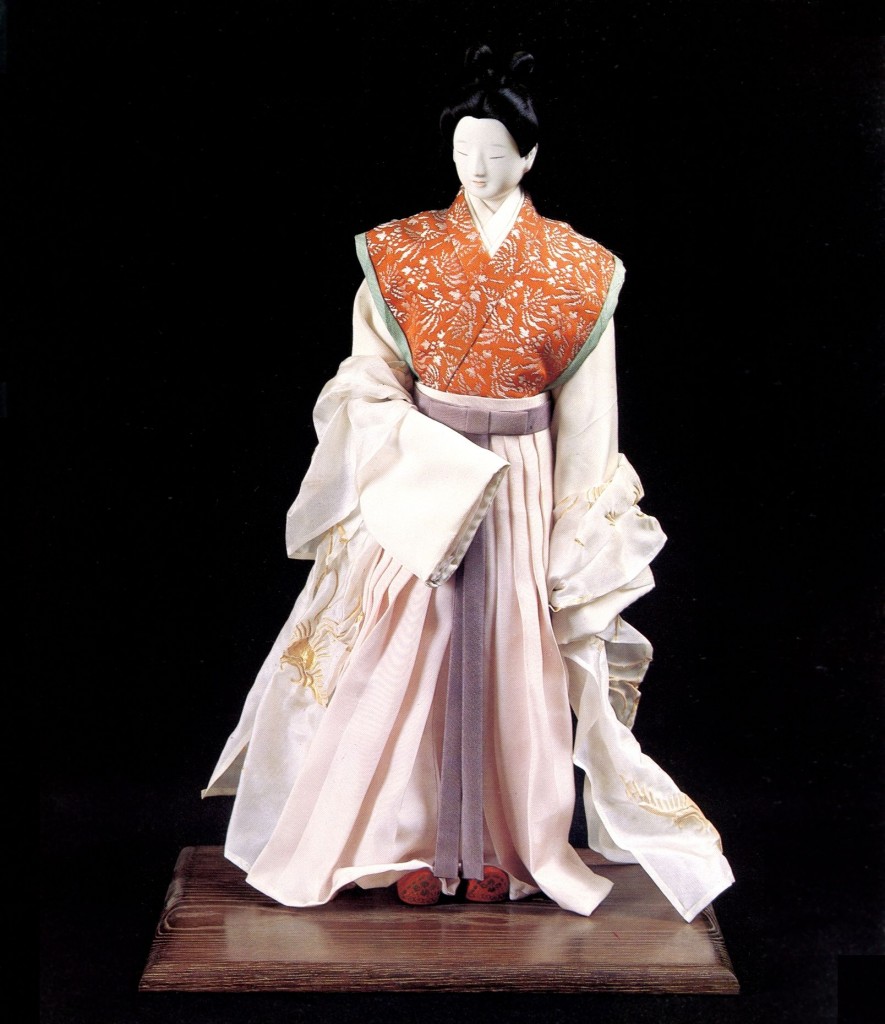 Vêtement de cour d'une dame de l'époque Tempyô – VIIIème siècle
Apparel court of a lady of the time Tempyo – VIIIth century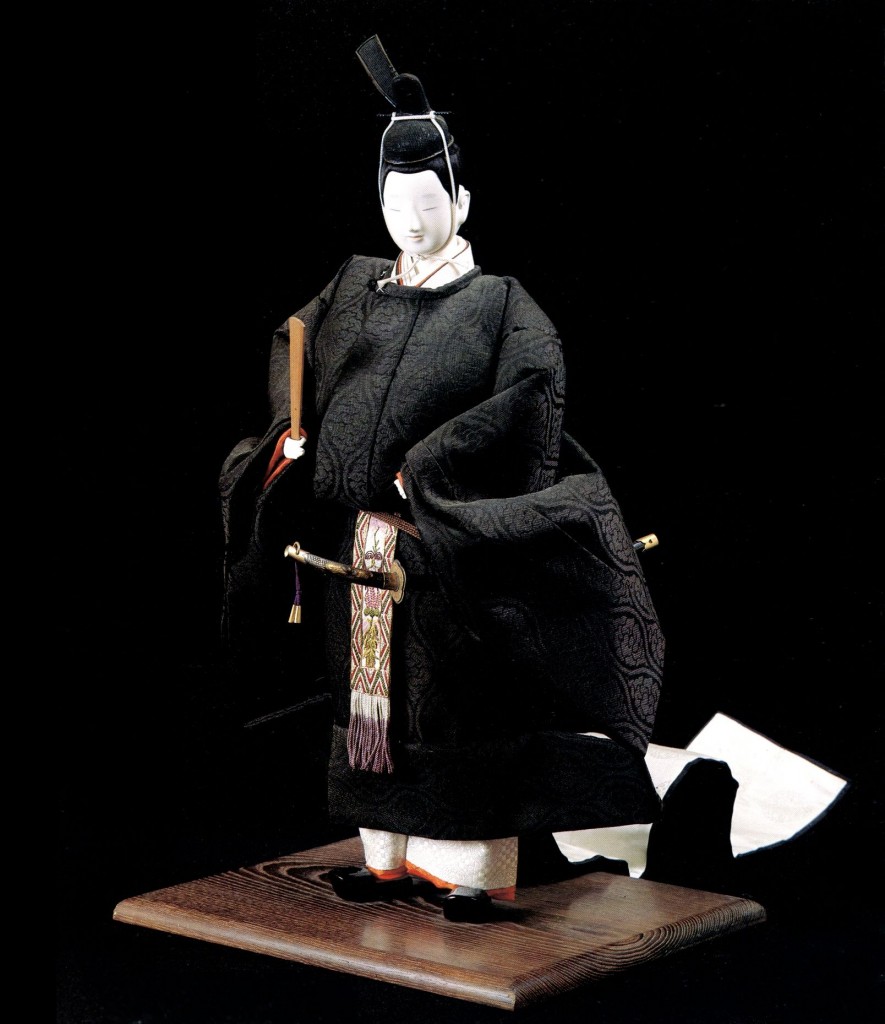 Vêtement de cérémonie d'un homme de l'aristocratie de l'époque Heian – IXème XIIème siècle
Vestment of a man of the aristocracy of the Heian period – IXth XIIth century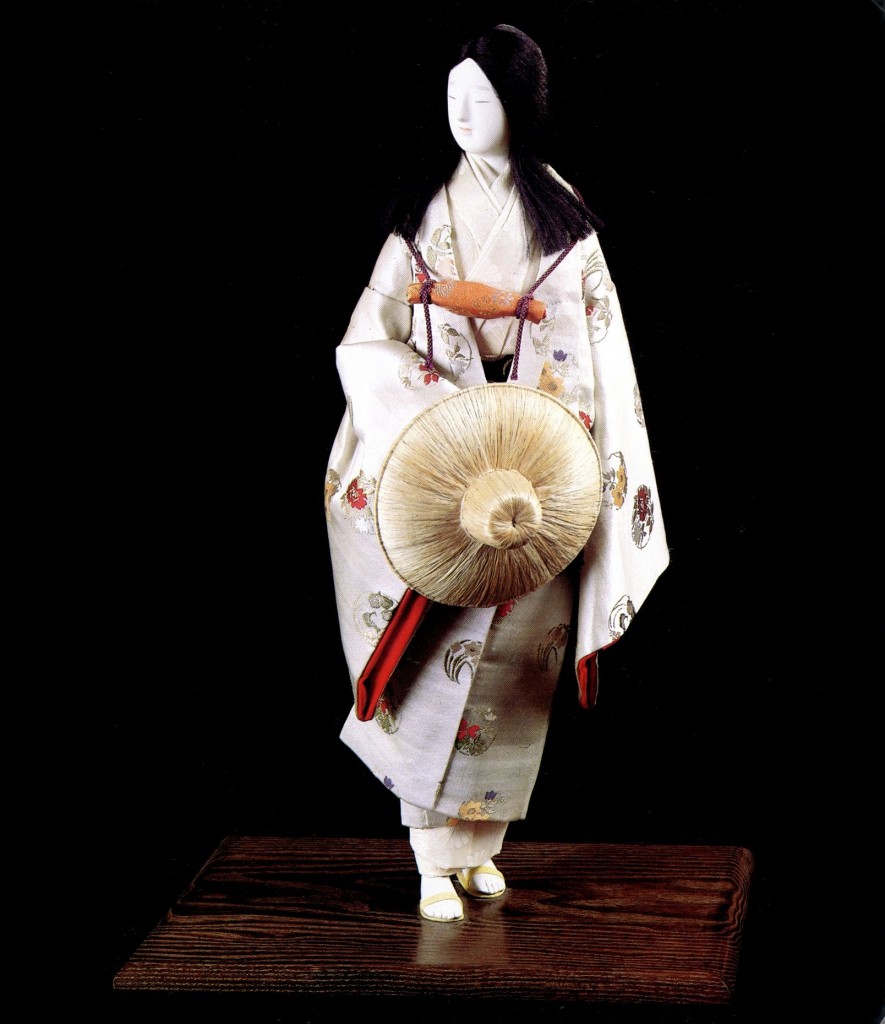 Costume de voyage de dame – XIVème siècle
Travel Lady Costume – XIVth century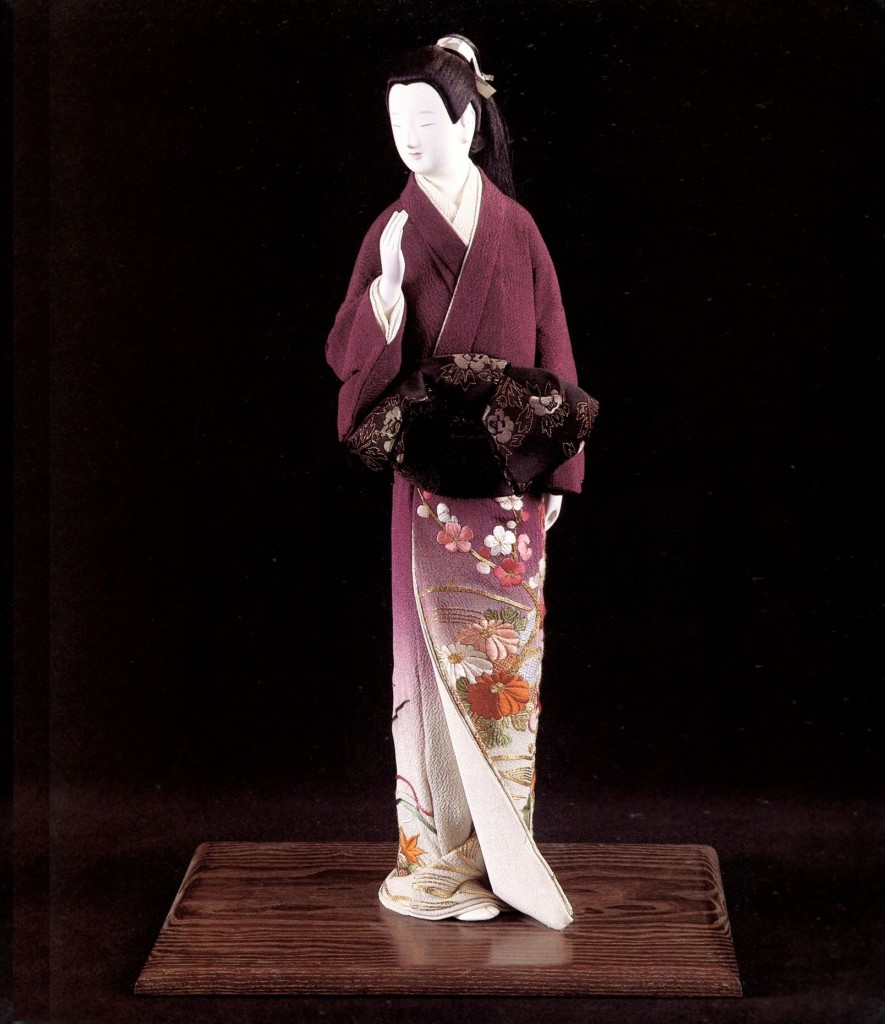 Vêtement de femme de Buke, guerrier, de l'époque Muromachi – XVème siècle
Buke clothing woman warrior of the Muromachi period – XVth century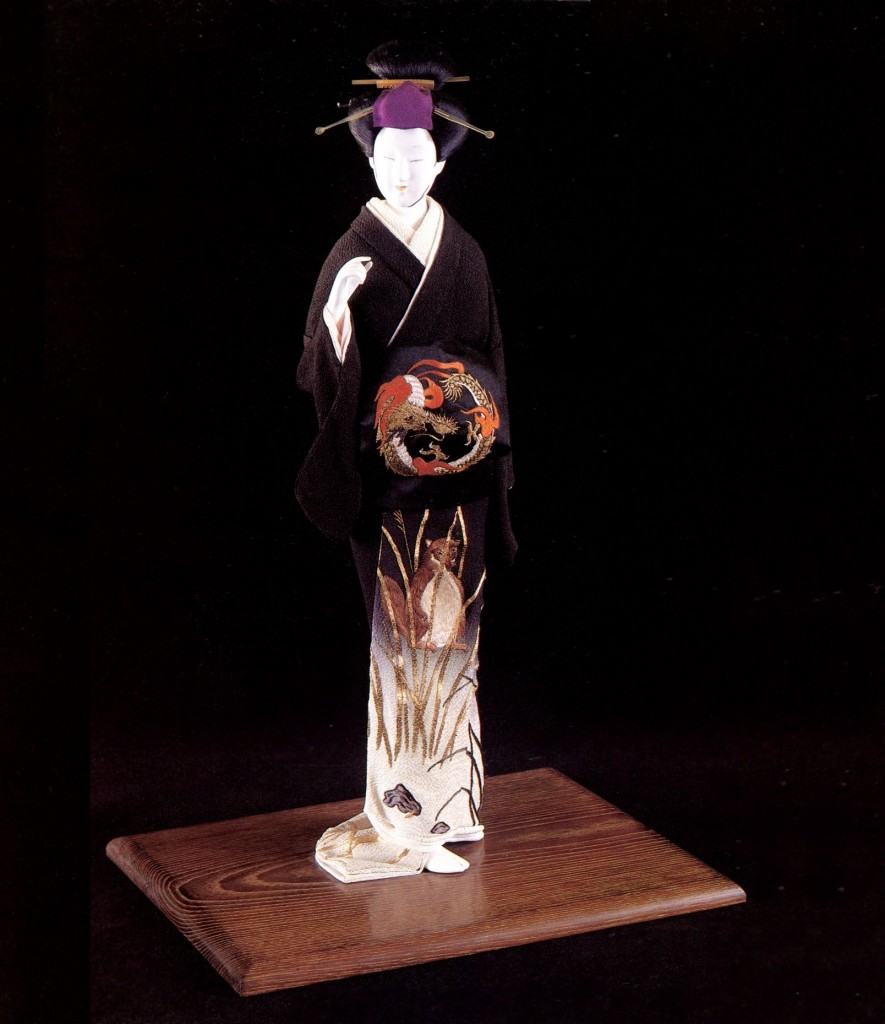 Vêtement du début de l'époque Edo – XVIIème siècle
Clothing of the early Edo period – XVIIth century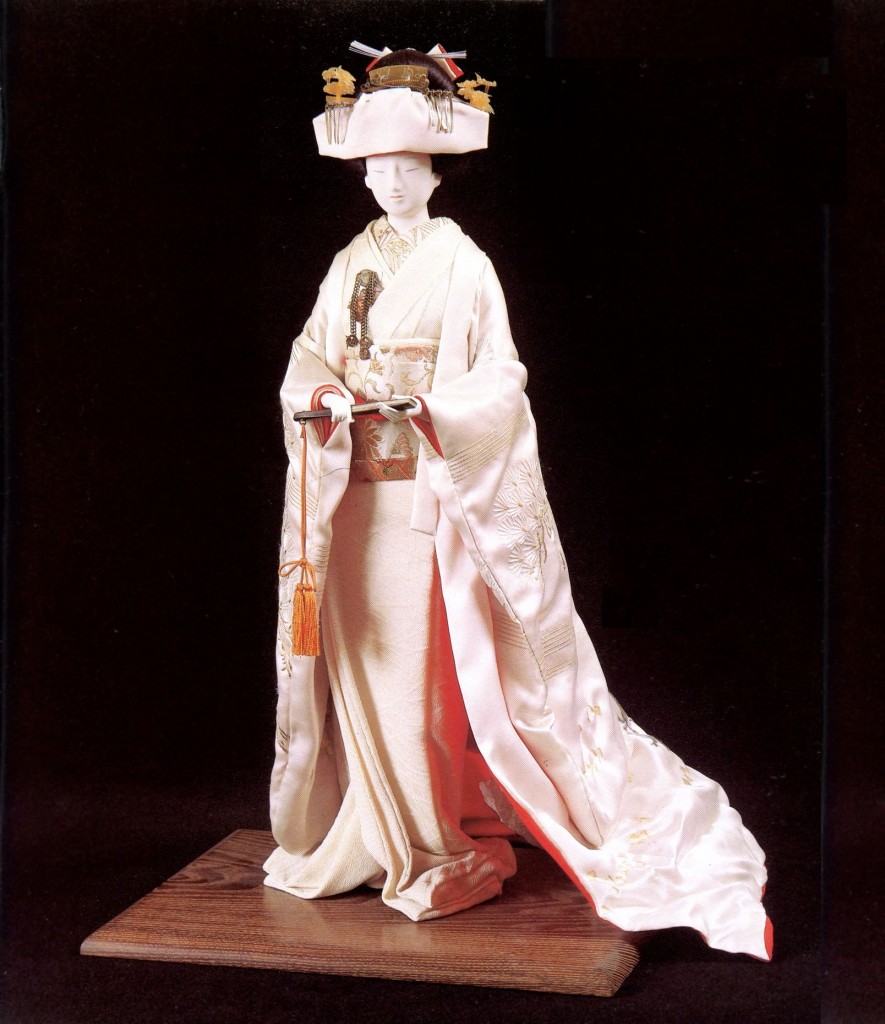 Costume de mariée
Wedding dress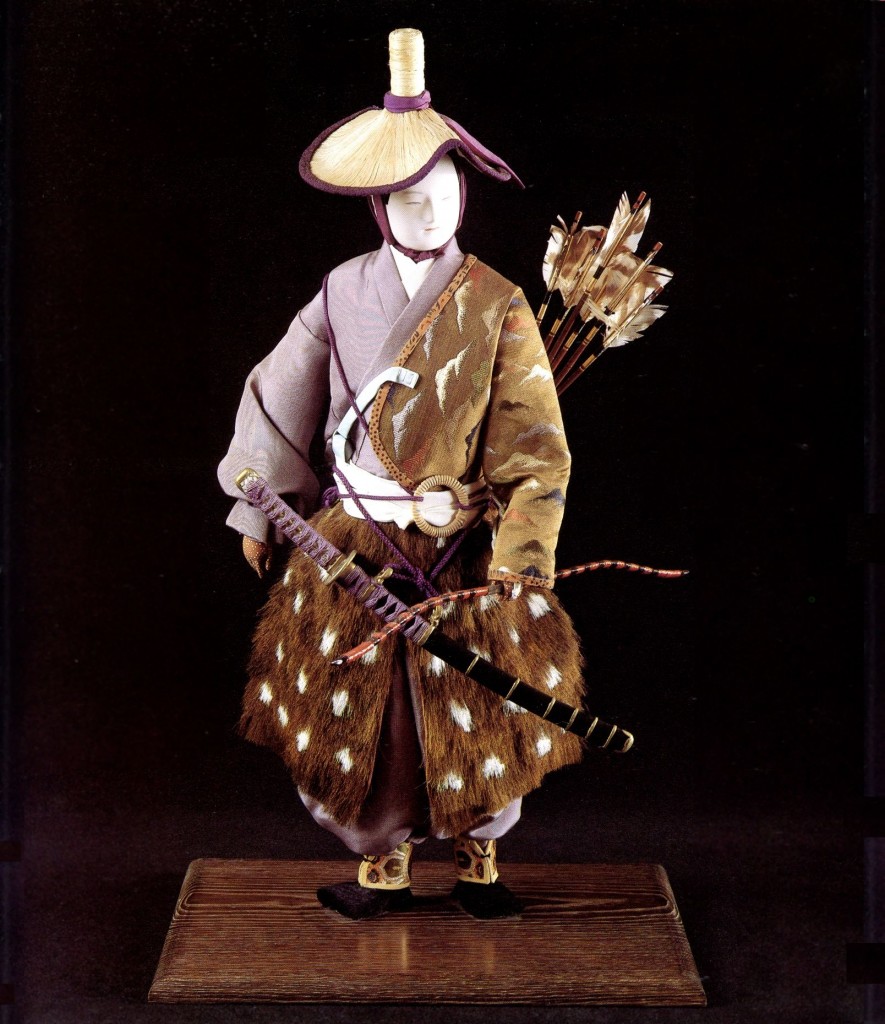 Costume d'homme du début de l'époque Muromachi – XIVème siècle
Man's suit at the beginning of the Muromachi period – XIVth century
Un article similaire ici http://japon.canalblog.com/archives/2005/11/05/965868.html