Takato Yamamoto est un artiste japonais, spécialisé dans une forme moderne, érotique et morbide de l'ukiyo-e qu'il a créée et baptisée "Heisei Estheticism". Beaucoup de jeunes filles aux sombres désirs, alanguies dans des décors torturés parsèment son œuvre ainsi que des éphèbes au seuil de la mort.
Voici des extraits de son livre "Divertimento for a martyr", publié aux éditions Treville en 2006.
Takato Yamamoto is a Japanese artist, specialized in a modern, erotic and morbid ukiyo-e that he created and named "Heisei Estheticism". Many young girls in dark desires, languishing in sets tortured scattered his work as well as ephebes at death's door.
Here are excerpts from his book "Divertimento for a Martyr, " published by Editions Treville in 2006.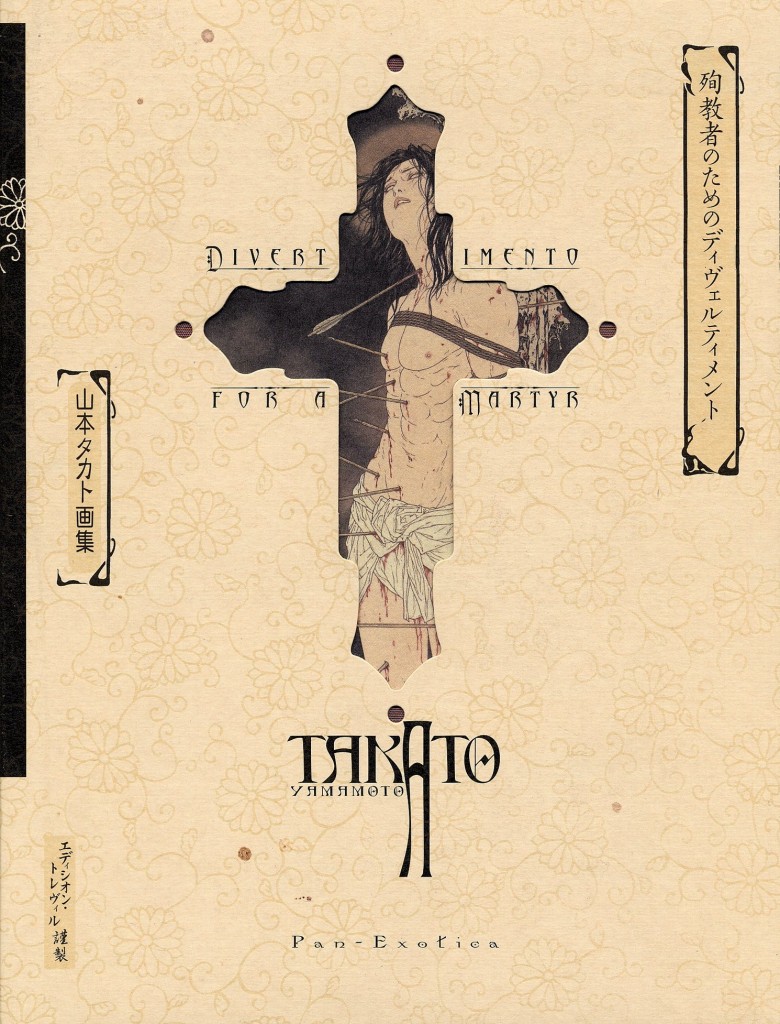 Couverture du livre
Book cover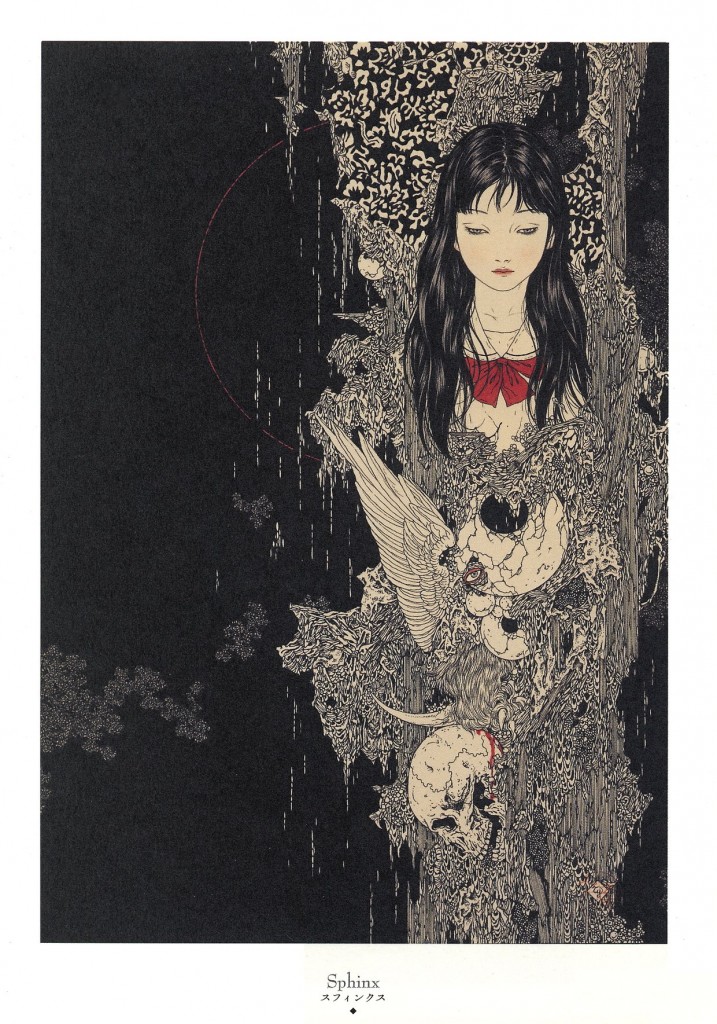 Sphinx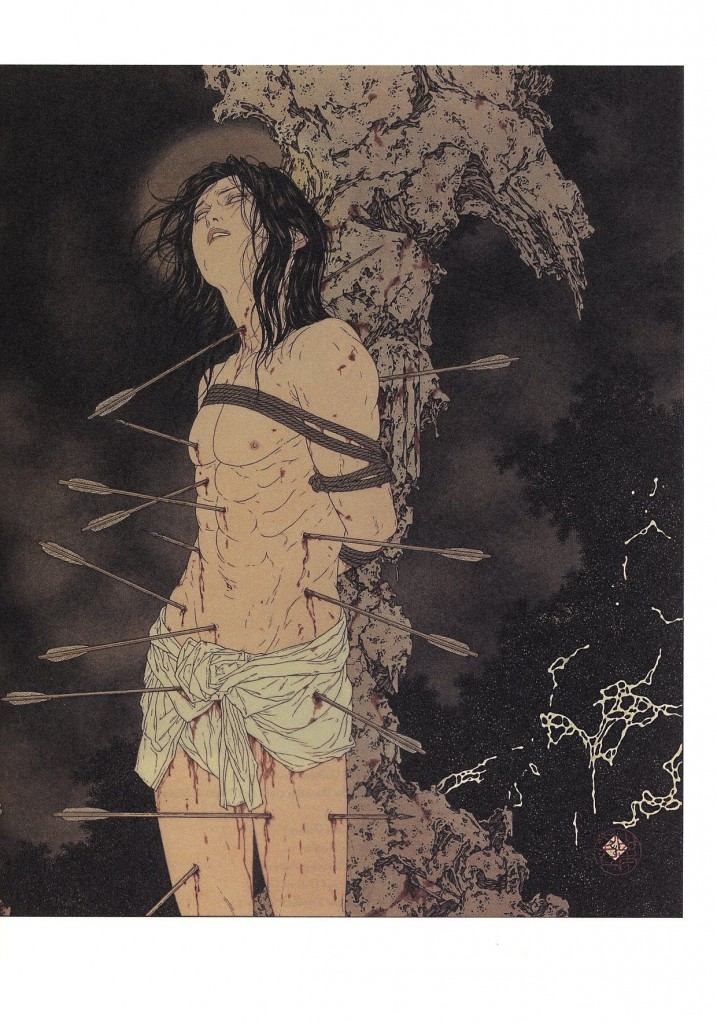 Saint Sebastian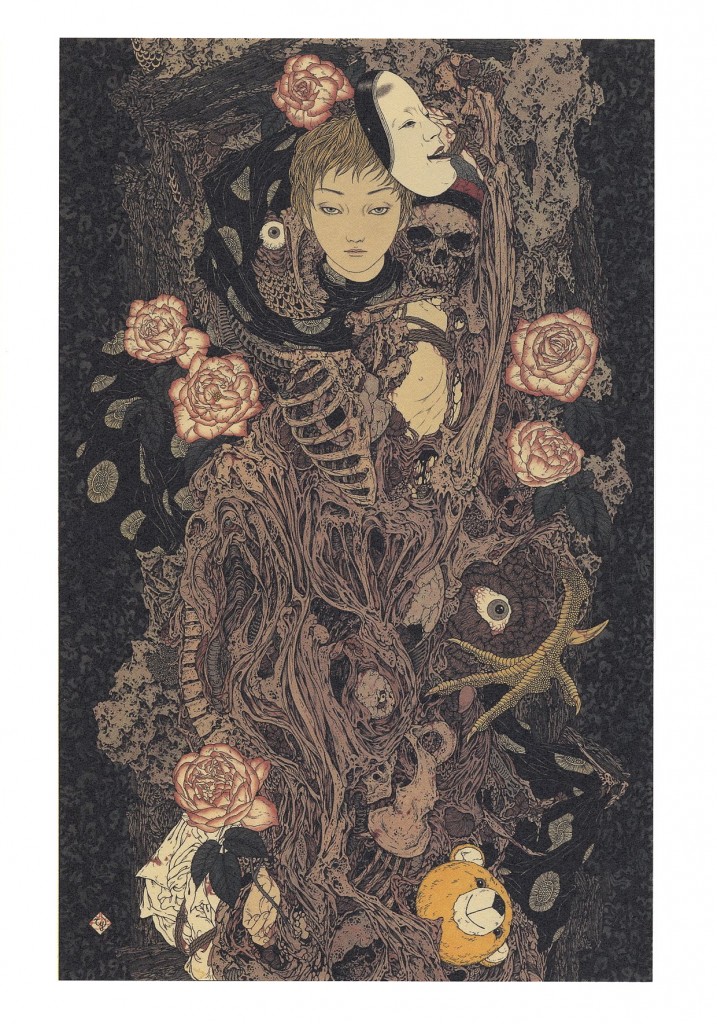 Grotesque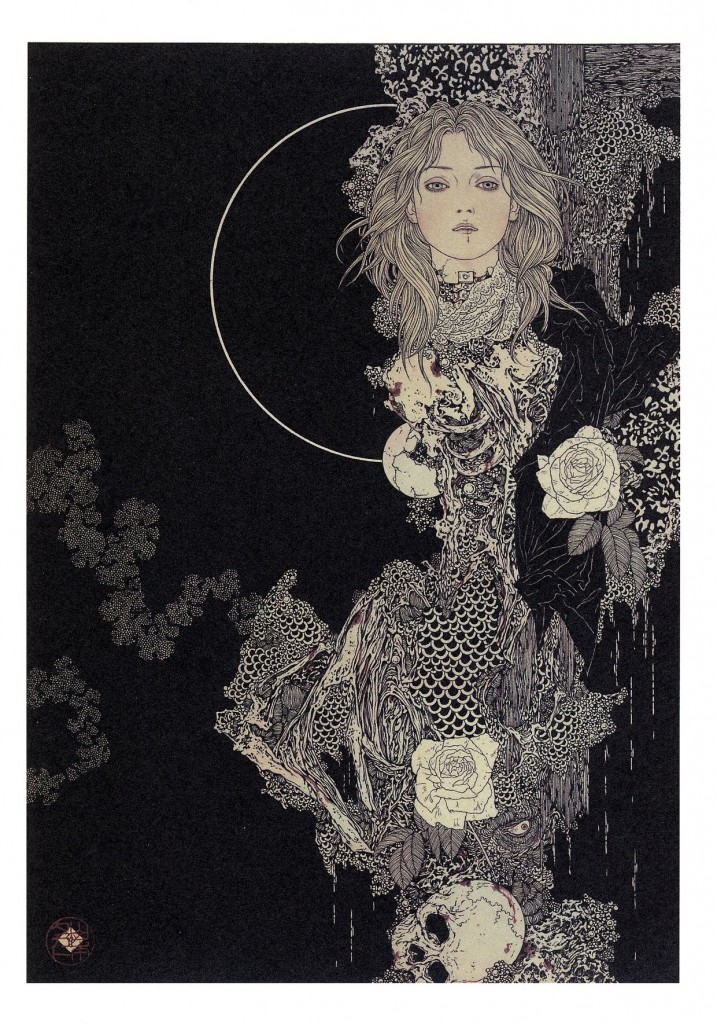 Secret traces of Night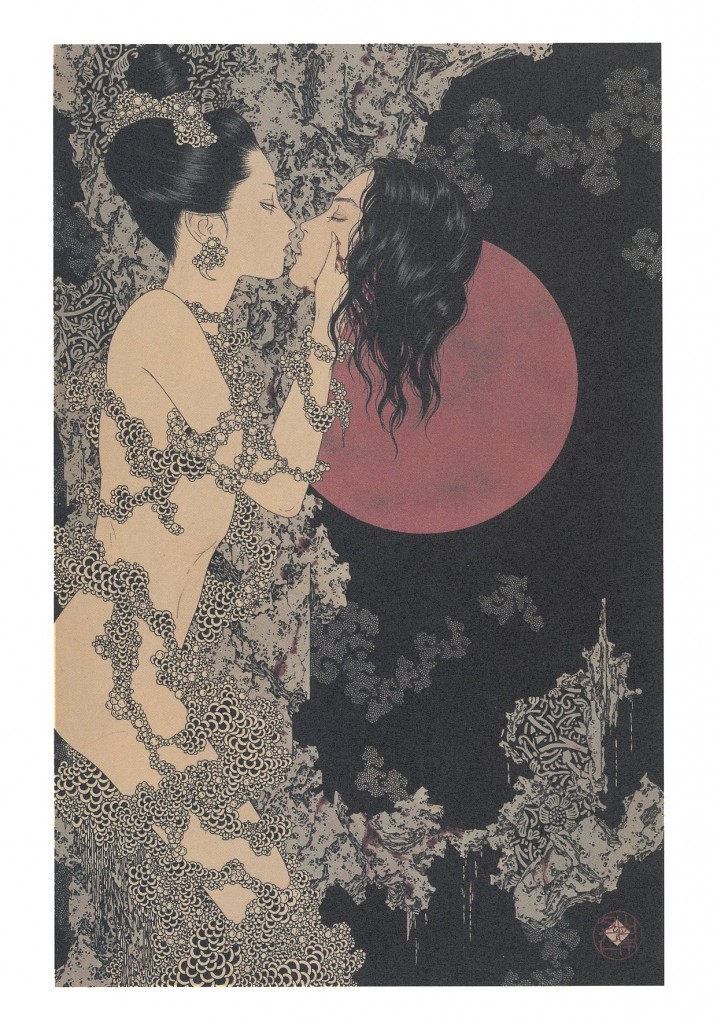 J'ai Baisé Ta Bouche Jokanaan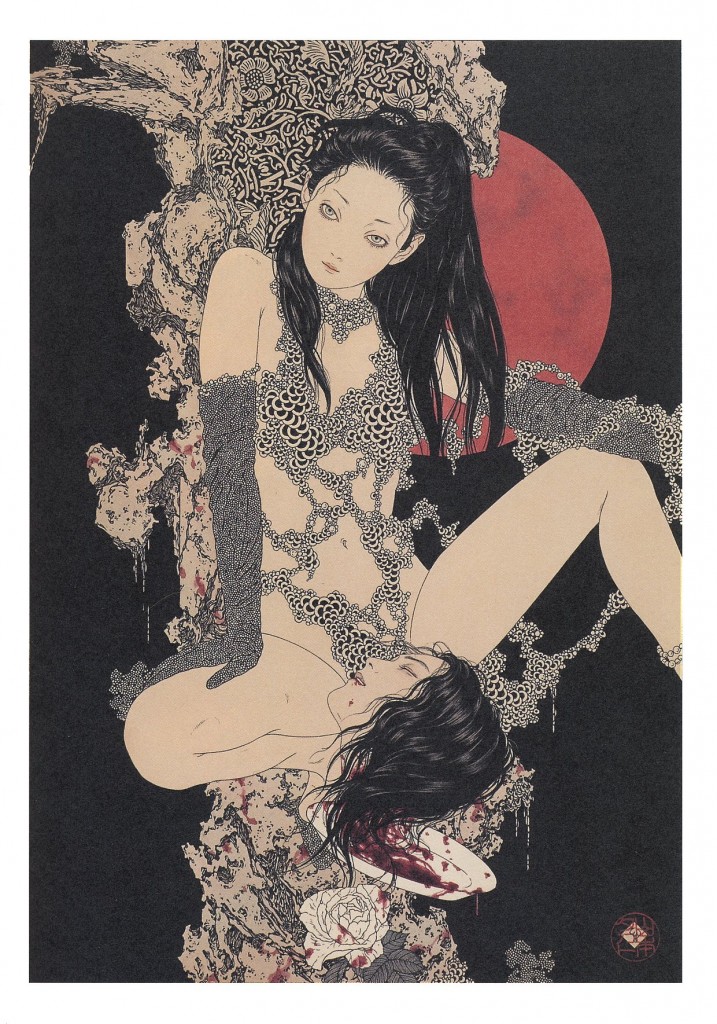 Salome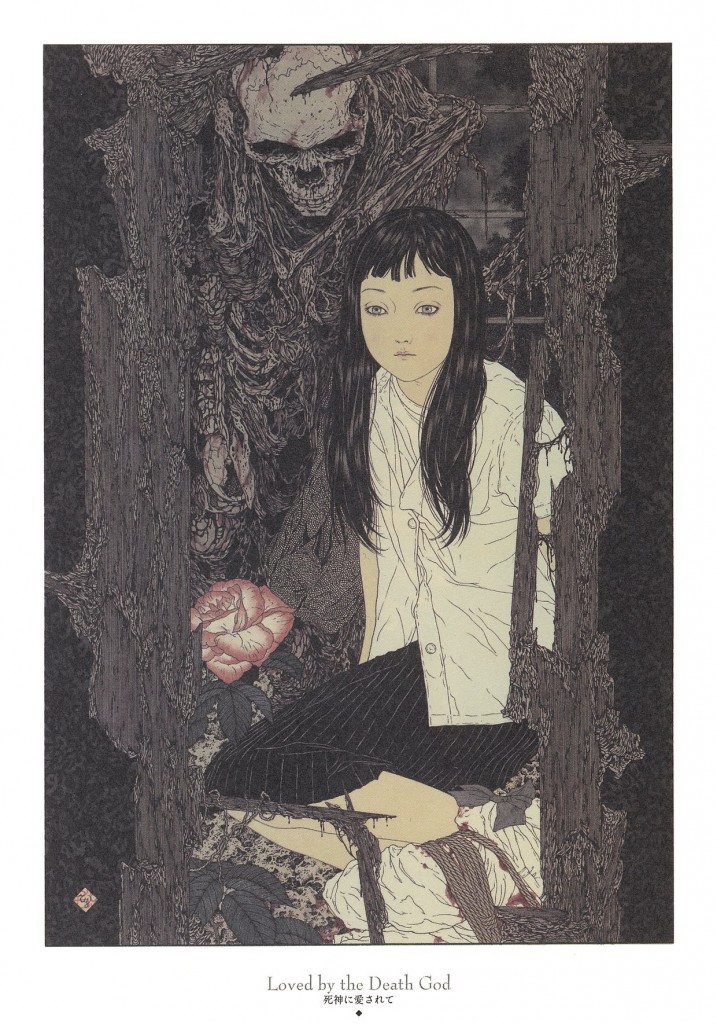 Loved by the Death God