Felice Beato est un vénitien qui a parcouru le Japon dans la deuxième moitié du 19ème siècle. Il a rapporté de ses voyages beaucoup de photos mais, malheureusement, beaucoup sont parties en fumée en 1866. Il ne reste de celles-ci que quelques négatifs mais cela ne le découragea pas et il repartit en voyage pour laisser de précieux témoignages de cette époque révolue. Vous serez peut-être comme moi surpris de constater que ces photos ne sont pas en noir et blanc mais en couleurs! Ces couleurs très sépia donnent plus l'impression de contempler des estampes que des photos couleur et un charme suranné se dégage de ces instants figés pour l'éternité.
Felice Beato was a Venetian who traveled to Japan in the second half of the 19th century. He reported on his travels a lot of pictures but unfortunately many are gone in 1866. All that remains of these few negatives but this does not discourage him and he left on a journey to leave valuable evidence of this bygone era. You may be surprised like me that these pictures are not black and white but in color! These pictures give the impression of sepia prints look and a quaint charm emerges from these moments frozen forever.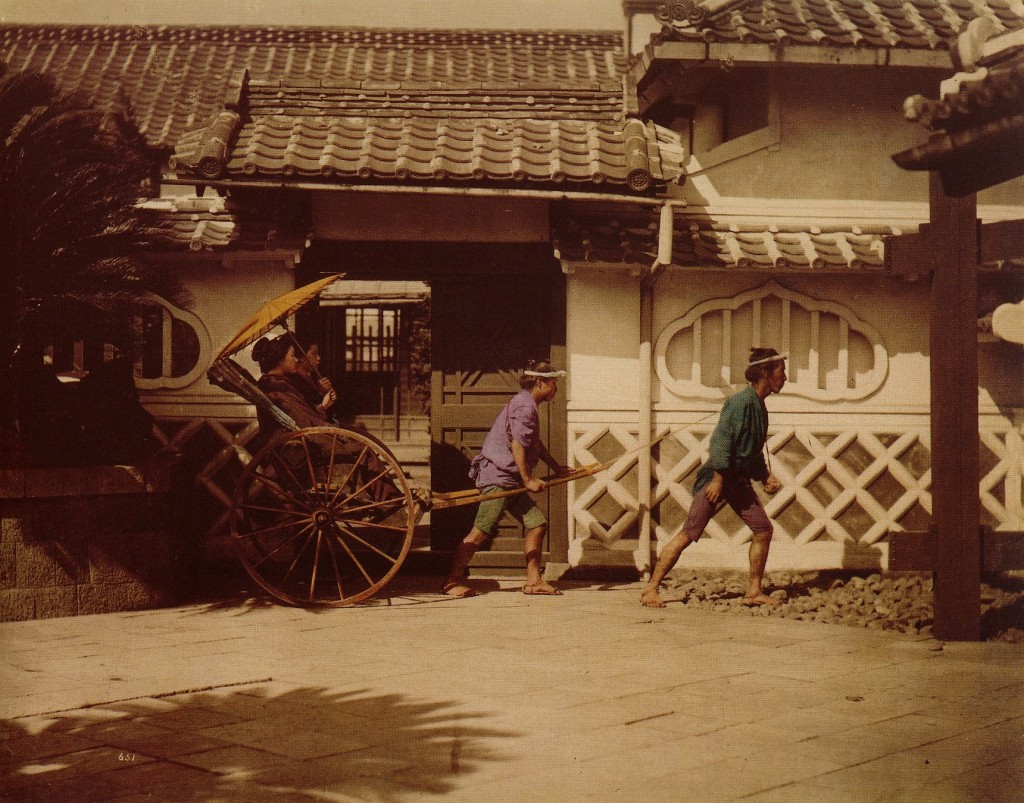 Pousse-pousse et geishas
Rickshaws and geishas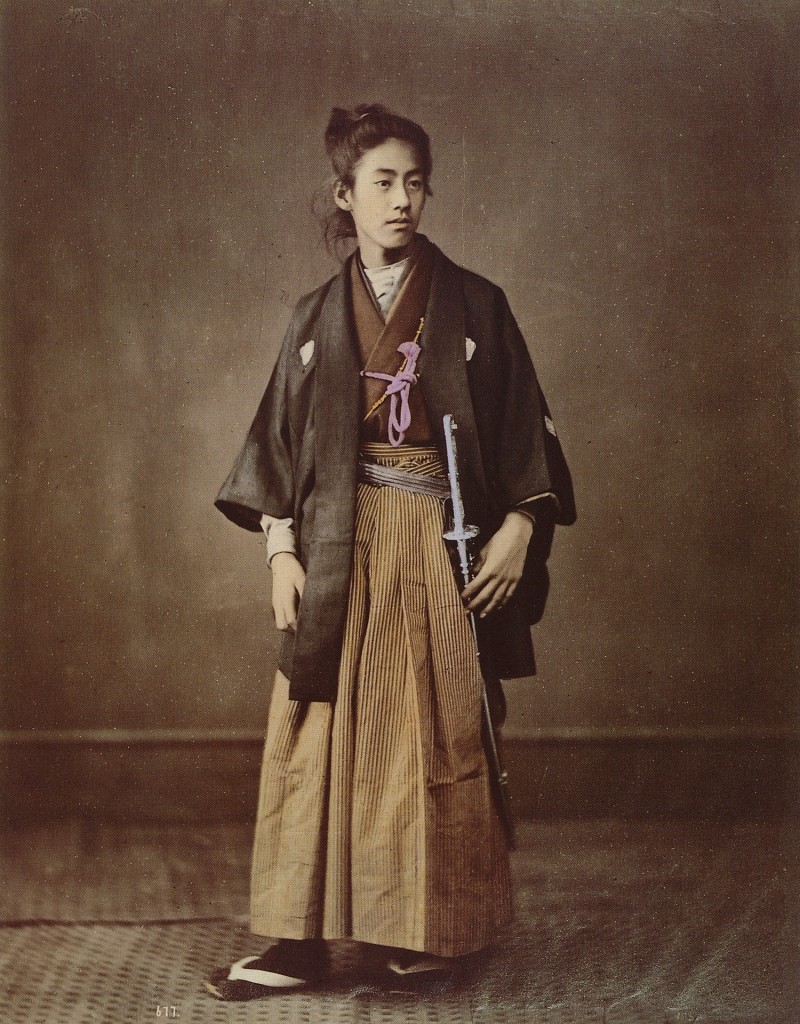 Jeune noble de Sazuma
Young Noble from Sazuma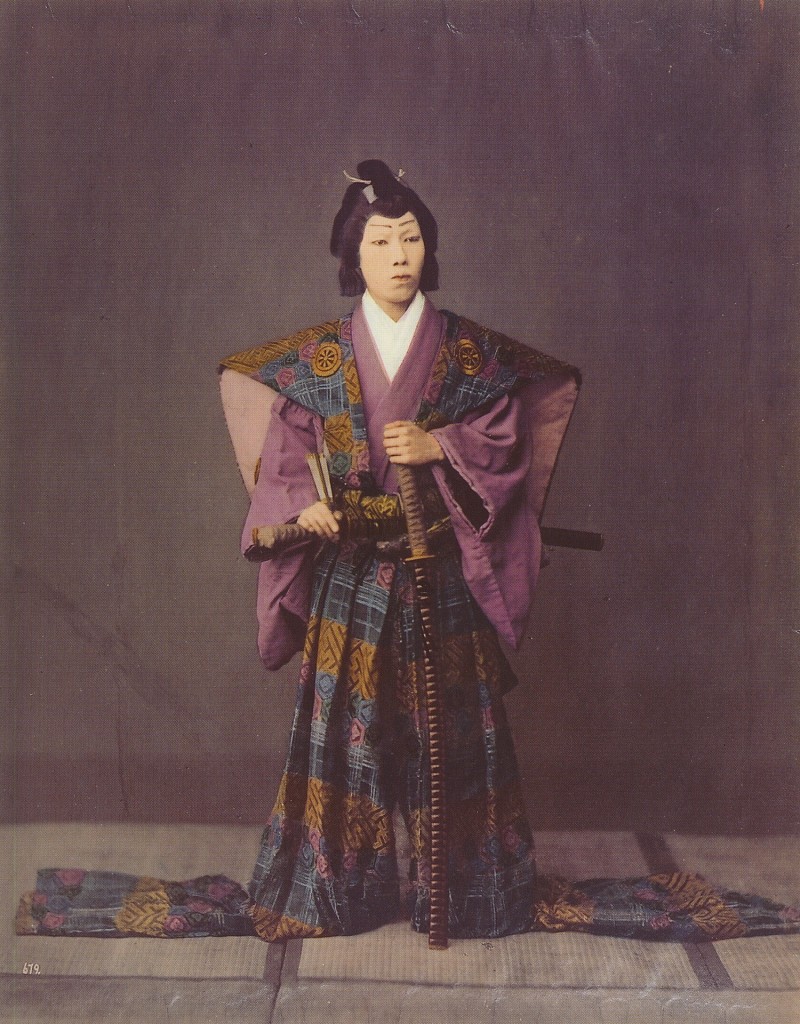 Acteur de théâtre Nô
Noh theater actor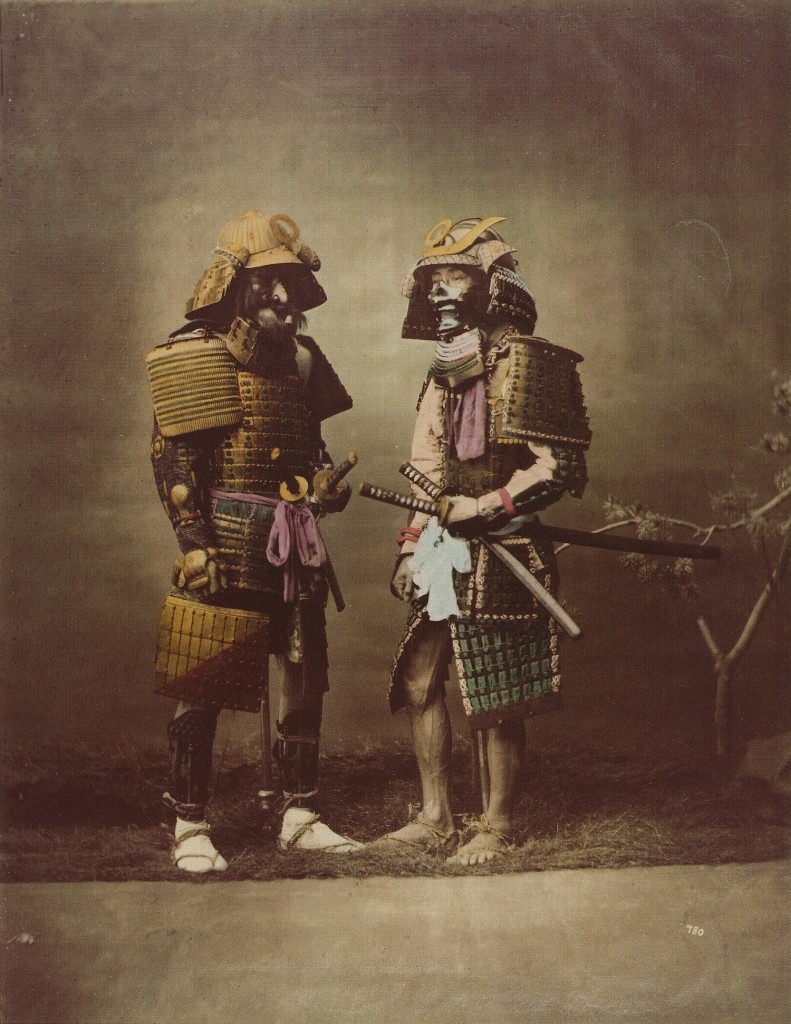 Chevaliers d'autrefois
Knights of old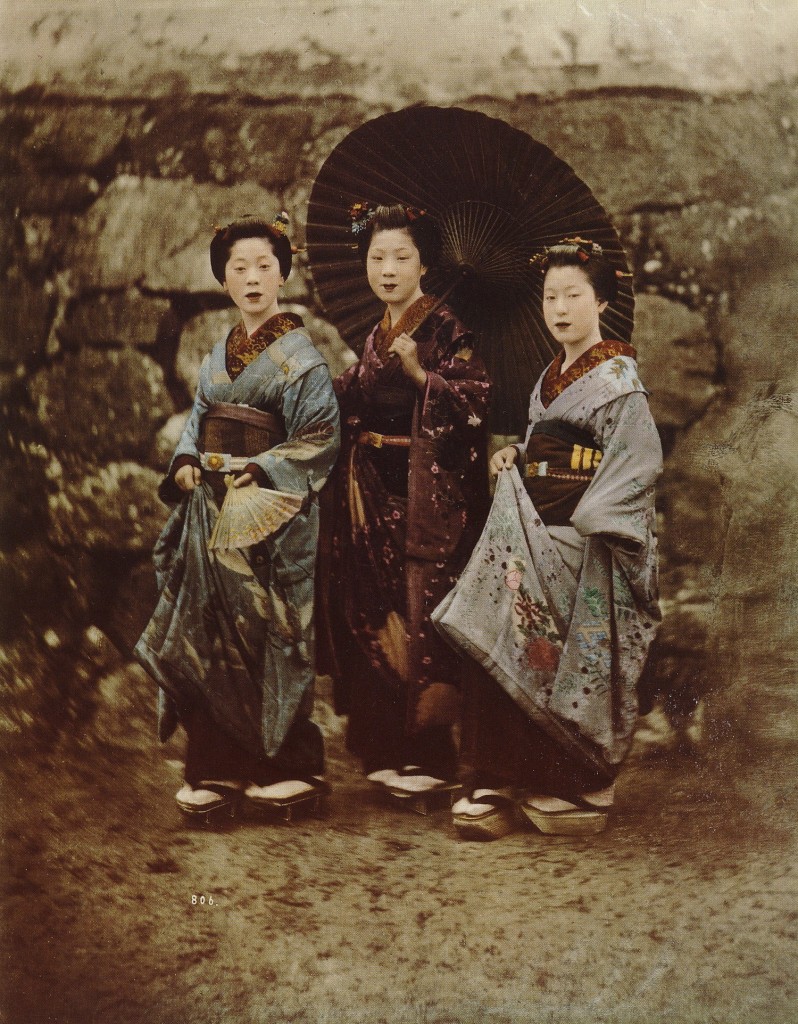 Dames aux dents laquées
Ladies with painted teeth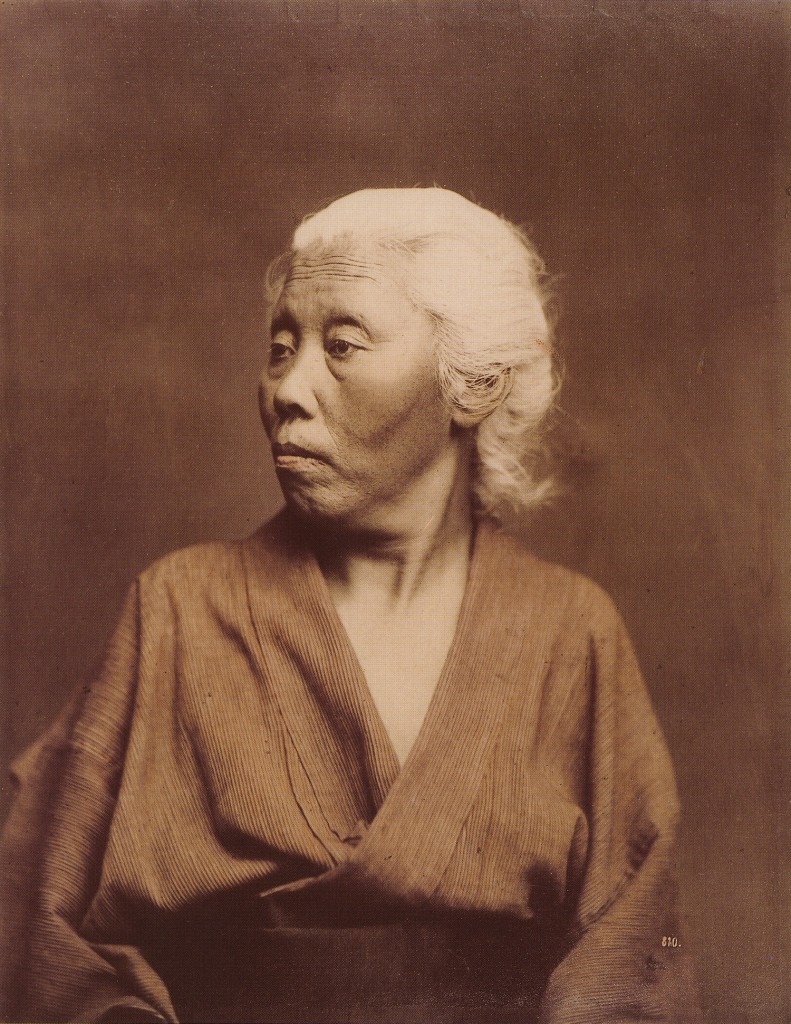 Portrait de femme
Portrait of a Lady
Il existe une équipe d'artistes taiwanais, composée des illustrateurs Chen, Shu-Fen/Common (Ping Fan), du scénariste Yin Hua et de la traductrice Mariko Suzuki. Il ont réalisé certains des plus magnifique portraits de jeunes filles que je connaisse. Leur livre le plus troublant s'appelle « Yellow HEX AD 8C 38 » de 1999; allez savoir pourquoi un tel nom mais il est plus connu sous le nom de Yellow. Il fait 54 pages, les dialogues sont en anglais, japonais et taiwanais et il raconte l'histoire d'une jeune fille, dans un bar, perdue dans ses pensées à propos d'une histoire d'amour commencée dans son entreprise.
Les illustrations sont superbes, tout particulièrement la couleur de la peau de l'héroïne, la finesse de ses cheveux, l'emploi des couleurs… Ces dessins sont un véritable enchantement!
There is a team of Taiwanese artists, composed with the illustrators Chen Shu-Fen/Common (Ping Fan), the screenwriter Yin Hua and the translator Mariko Suzuki. This team has made ​​some of the most beautiful portraits of young girls I know. Their most disturbing book is called  » Yellow HEX AD 8C 38  » of 1999; go to know why such a name but it is more known under the name of Yellow. It is 54 pages, the dialogues are in English, Japanese and Taiwanese, and it tells the story of a young girl in a bar, lost in her thoughts about a love story that began in her company.
The illustrations are magnificent, especially the skin color of the heroine, the fineness of her hair, the use of colors… These drawings are a delight!
Yellow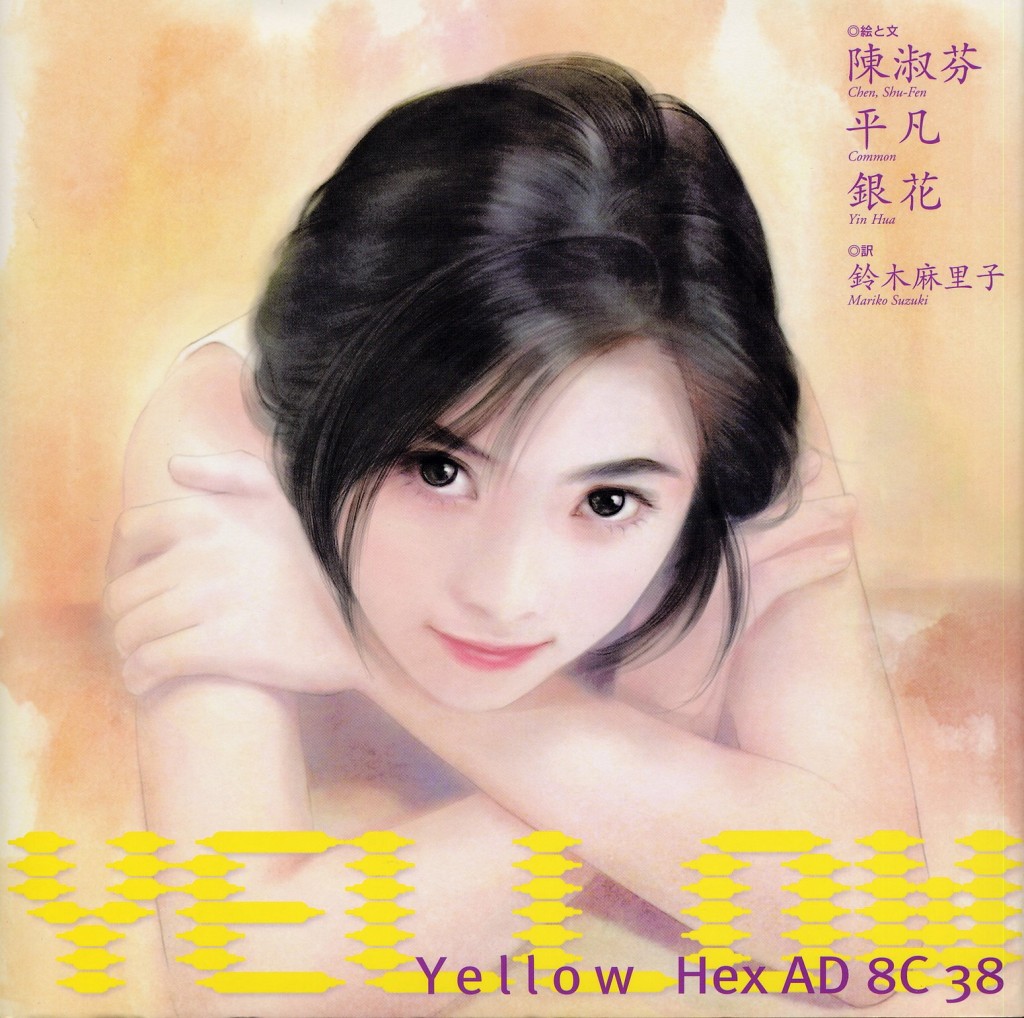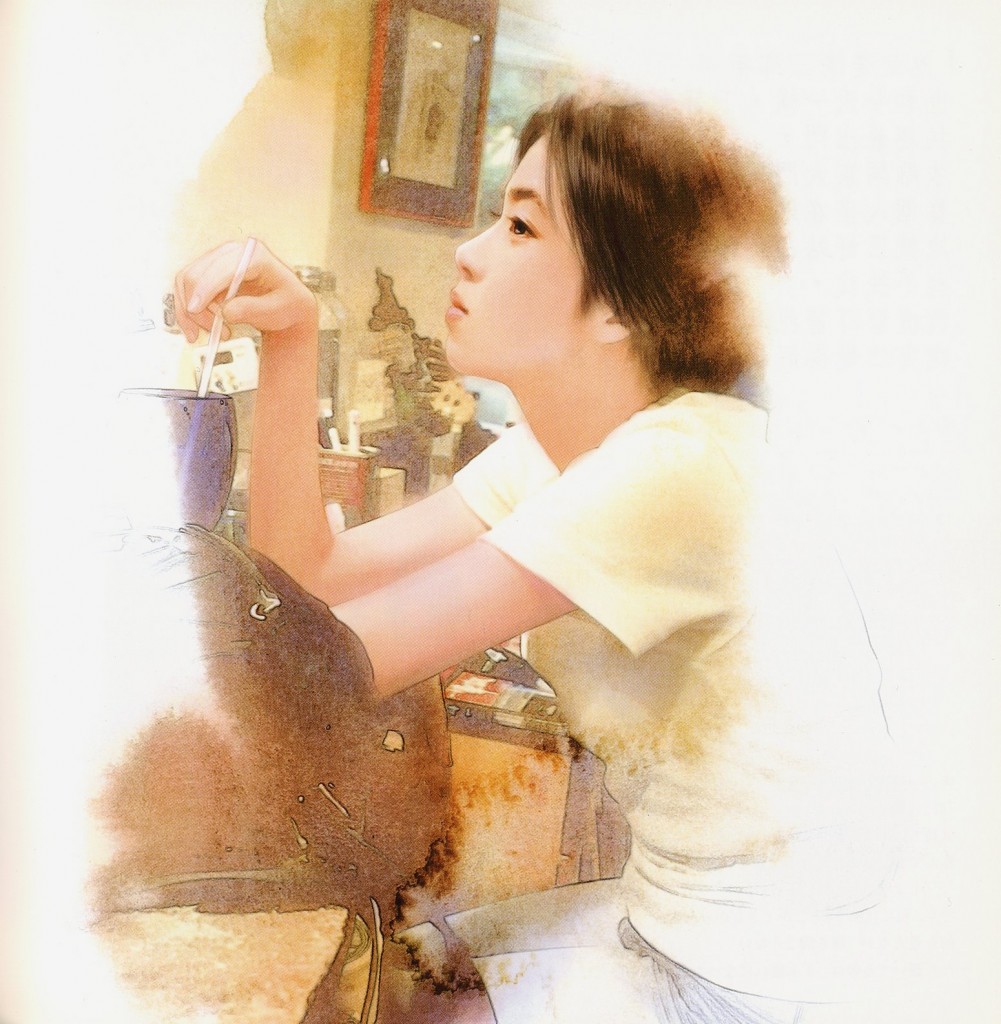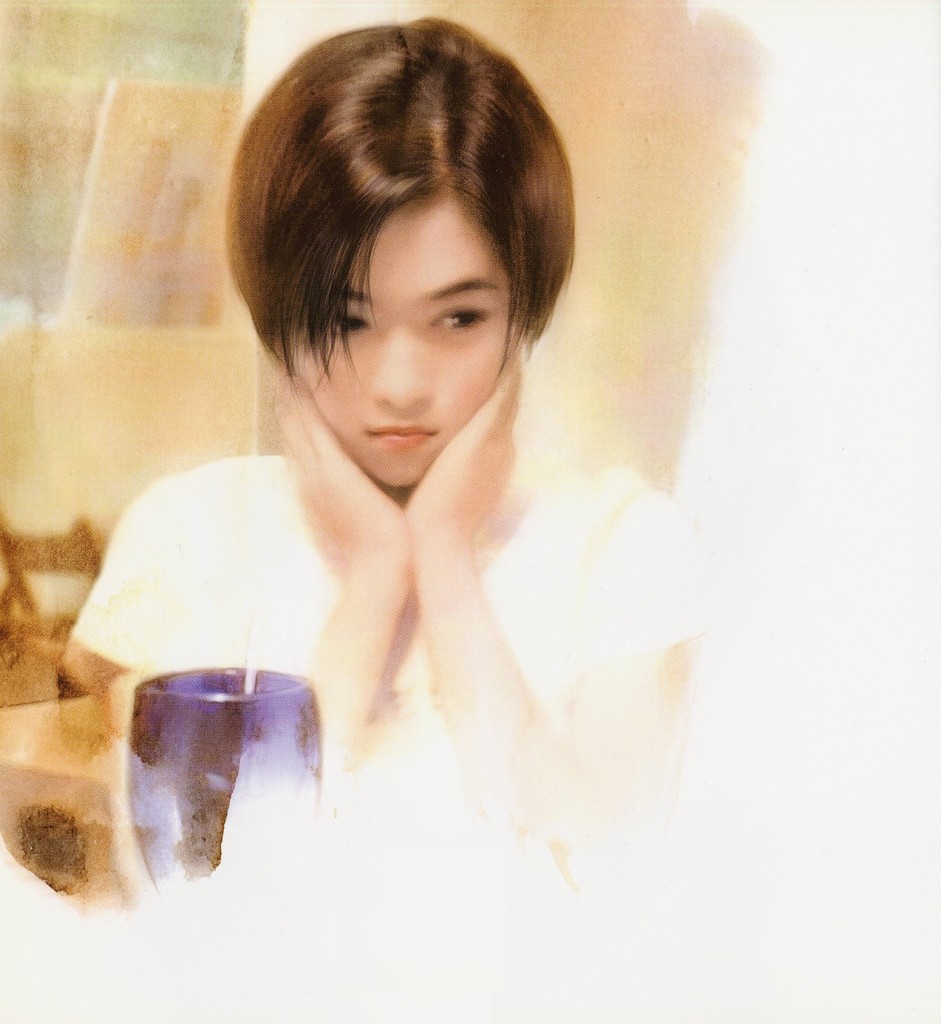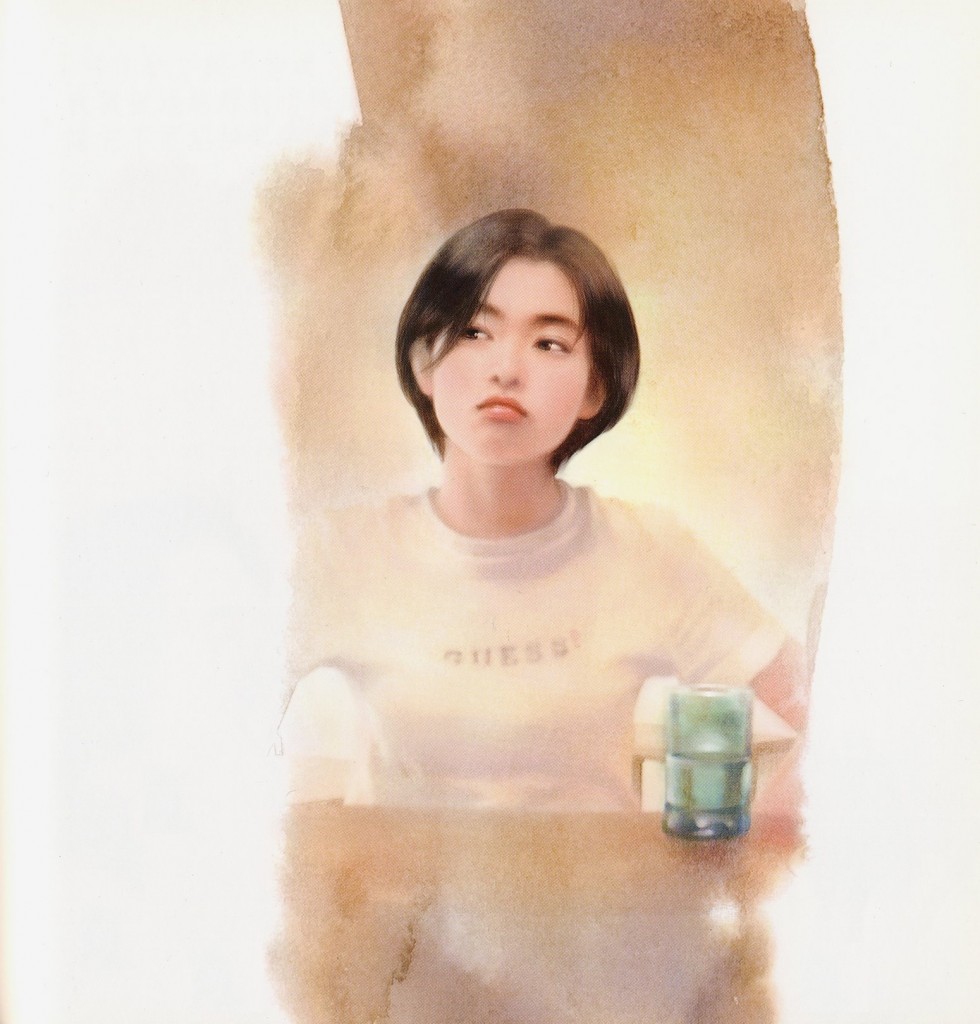 Blue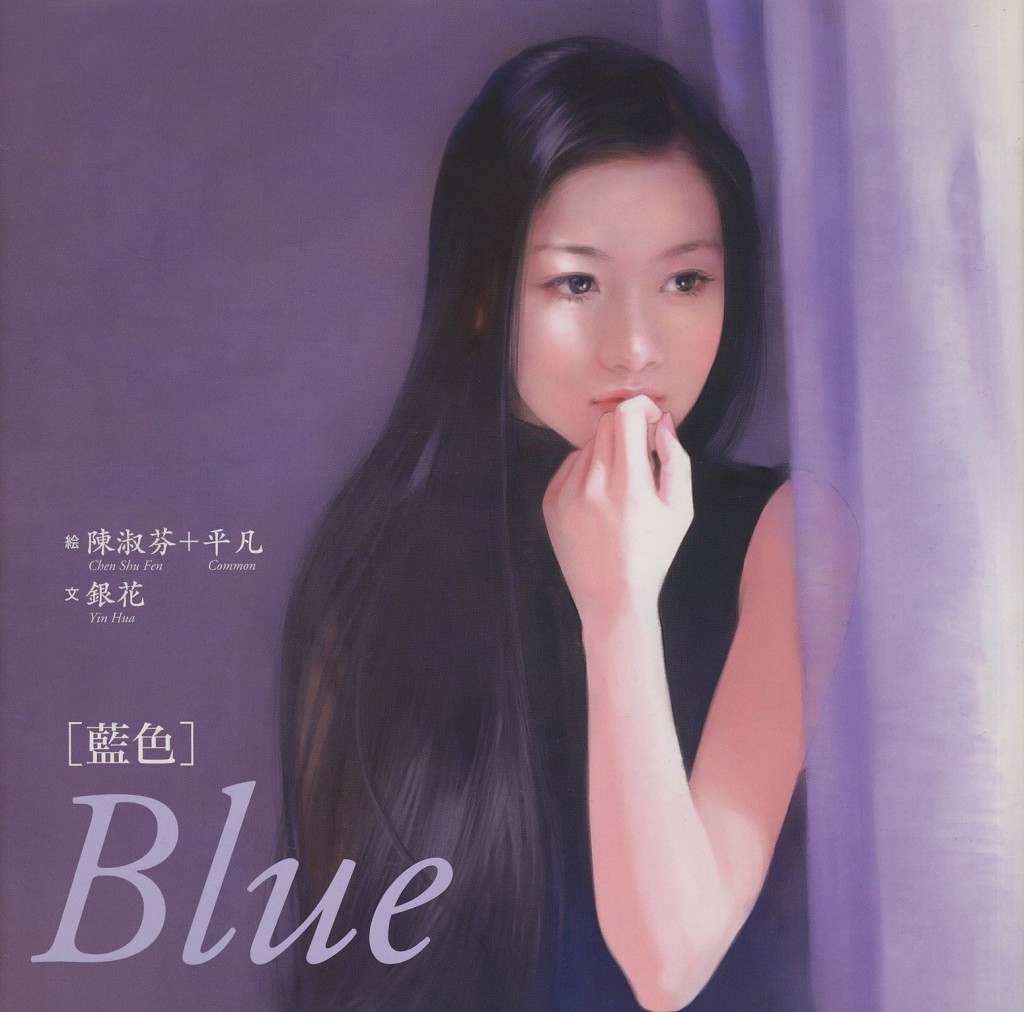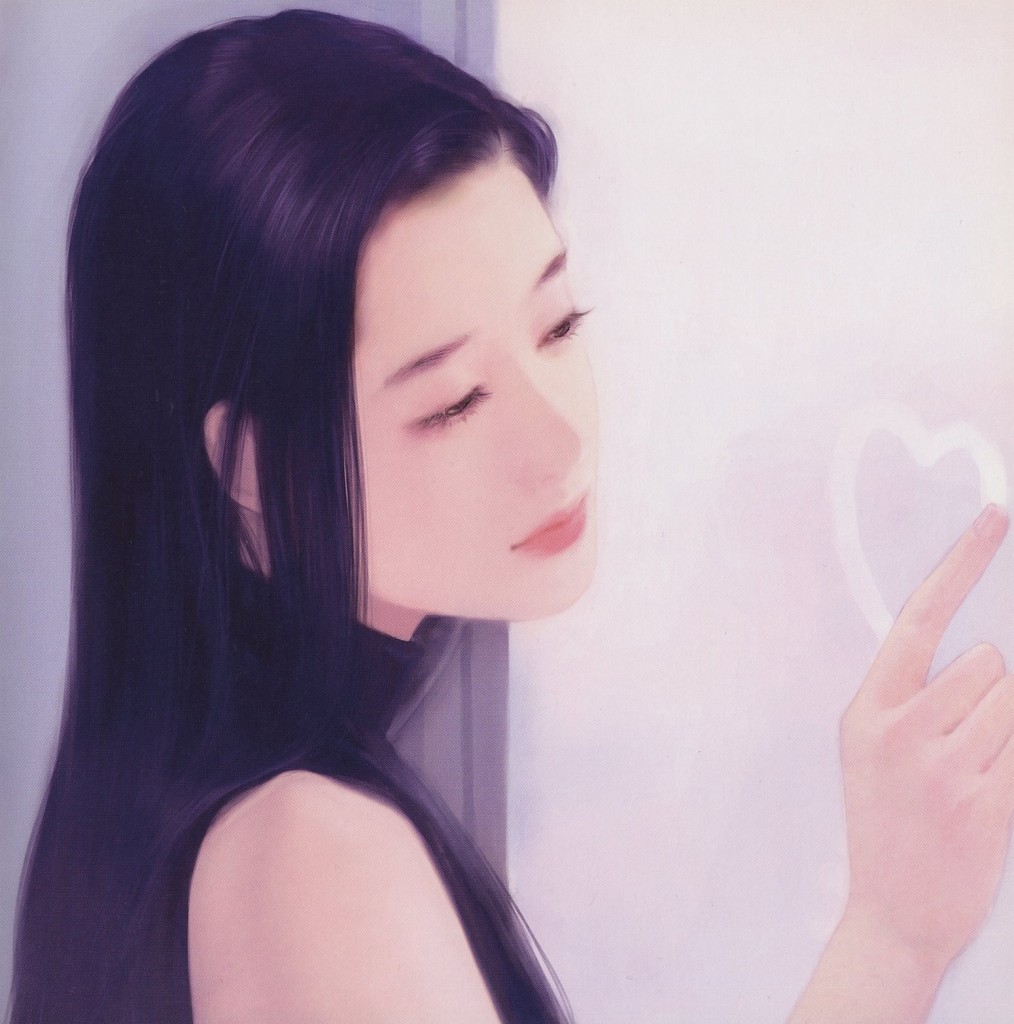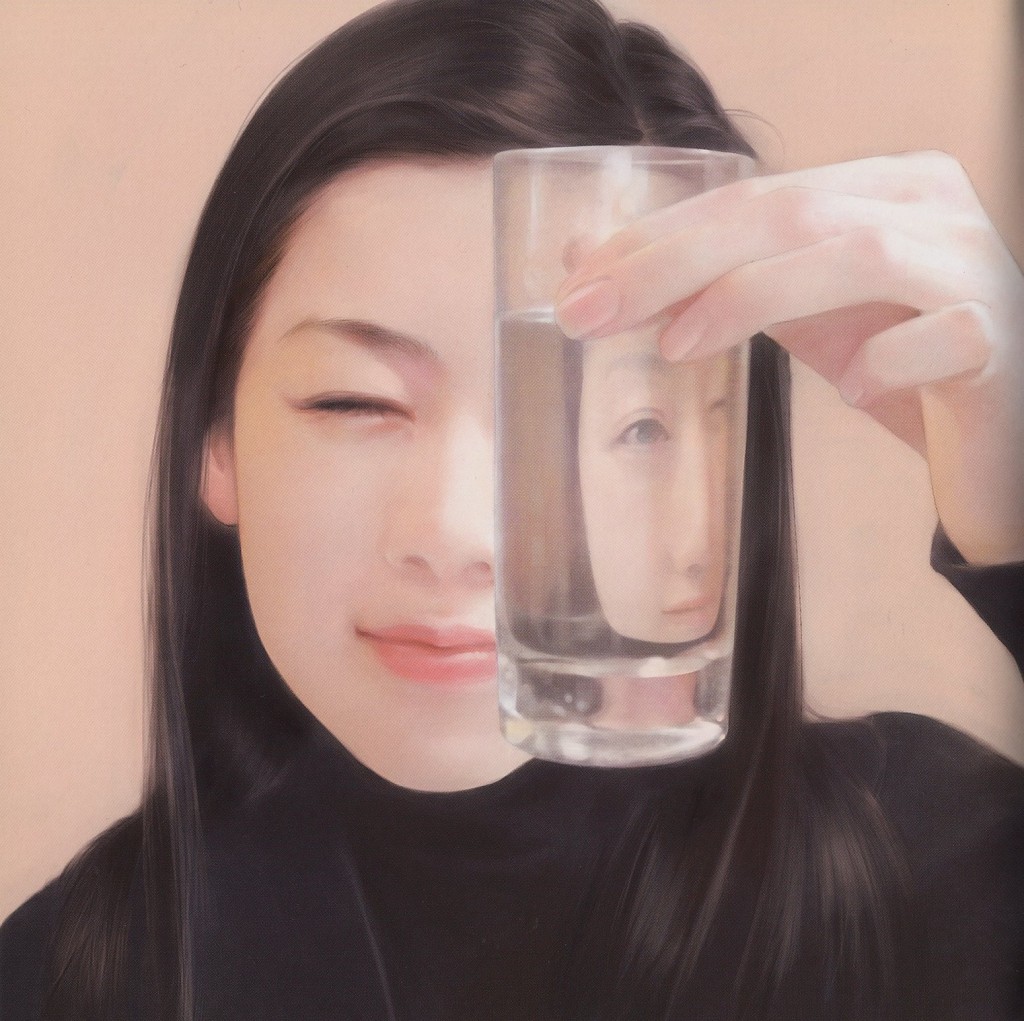 Red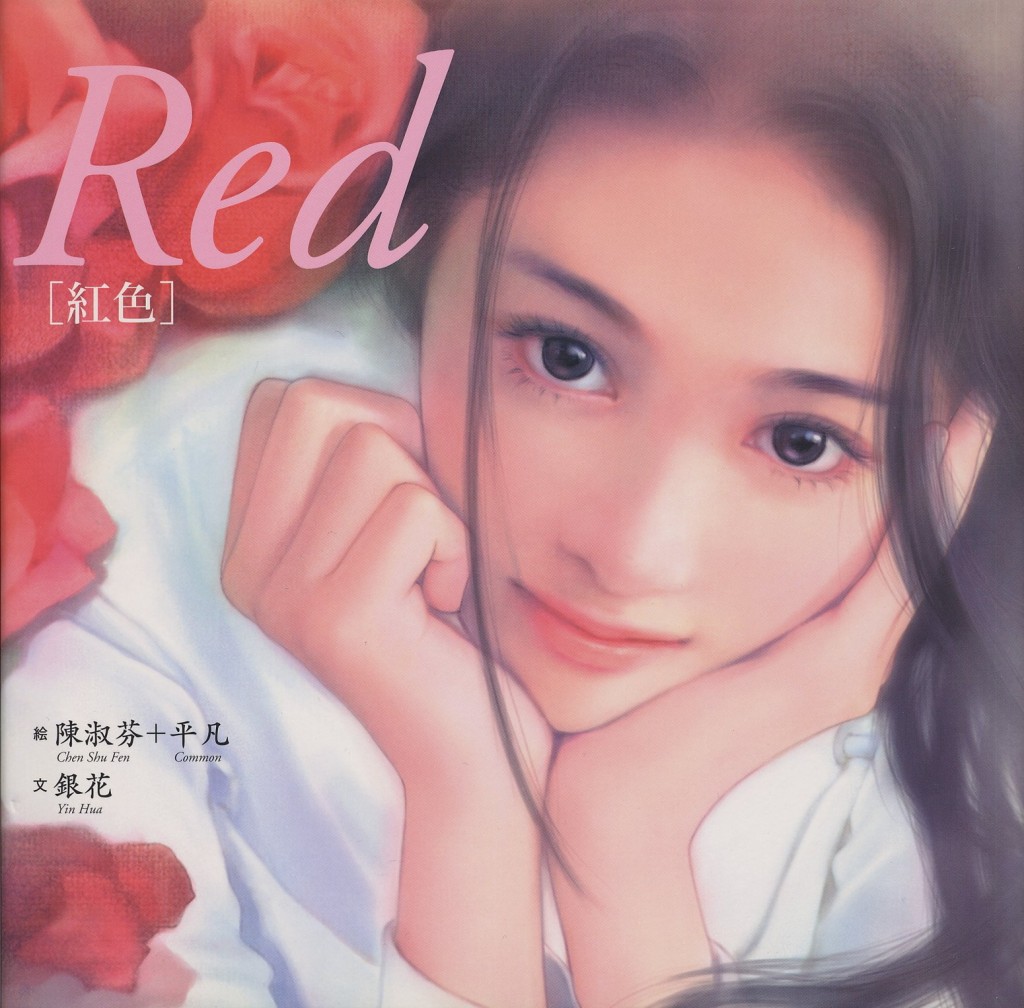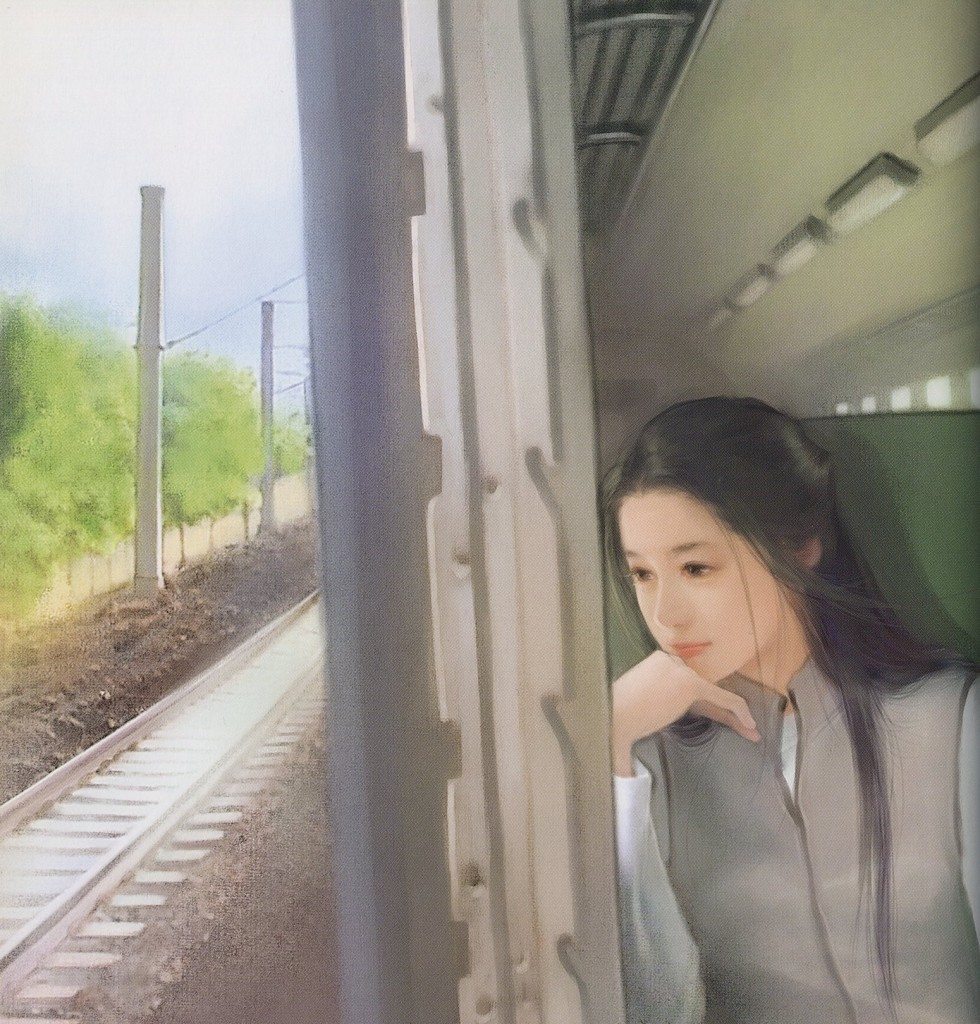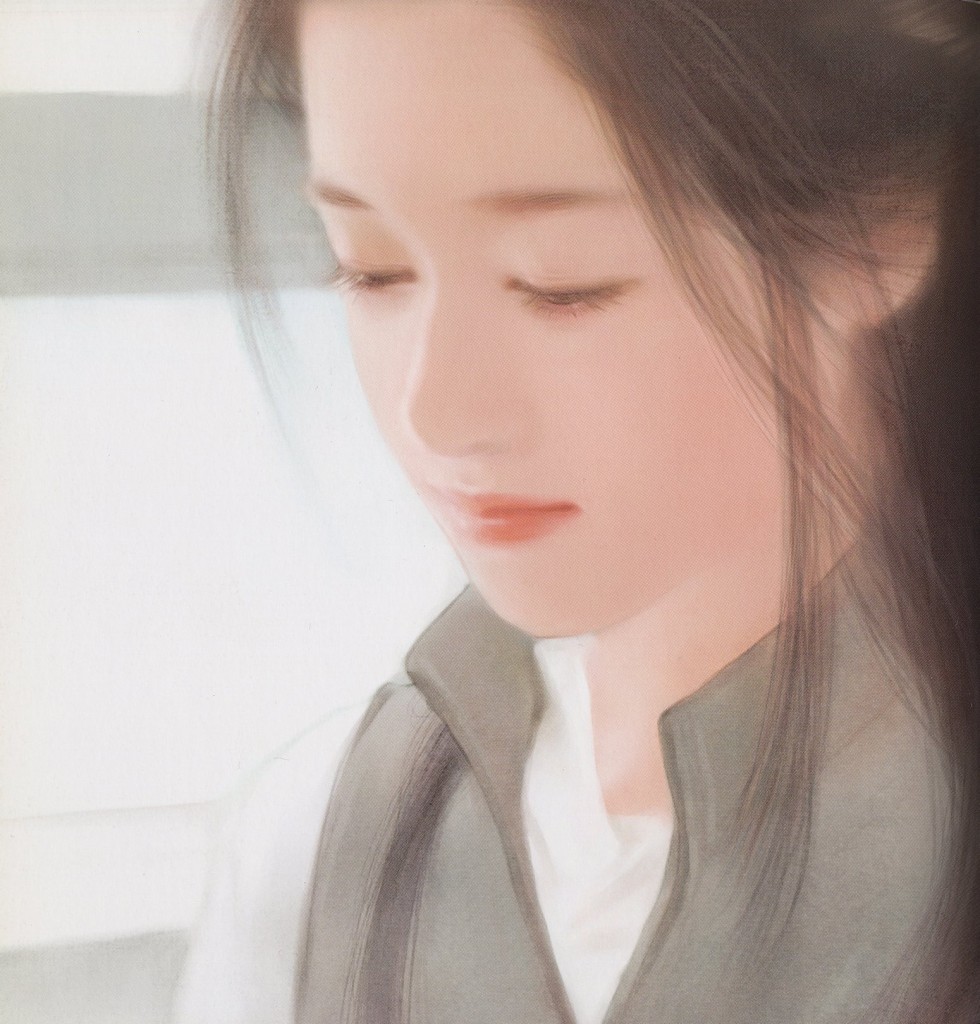 White