Archive pour janvier 2013
David Hamilton est un photographe mondialement connu pour ses photos de jeunes filles, souvent nues, mais aussi pour ses portraits d'une douceur étonnante. Ce photographe fut principalement actif dans les années 70 et 80. Il réalisa beaucoup de portraits en noir et blanc; ceux-ci comptent parmi ses plus belles créations.
Voici quelques beautés, aux sourires et regards inoubliables, que son objectif croisa un jour.

David Hamilton is a photographer known worldwide for his photographs of young girls, often naked, but also for his portraits of amazing softness. This photographer was mainly active in the 70s and 80s. He produced many portraits in black and white, they are among his finest creations.
Here are some beauties, smiles and glances unforgettable, that crossed his camera one day.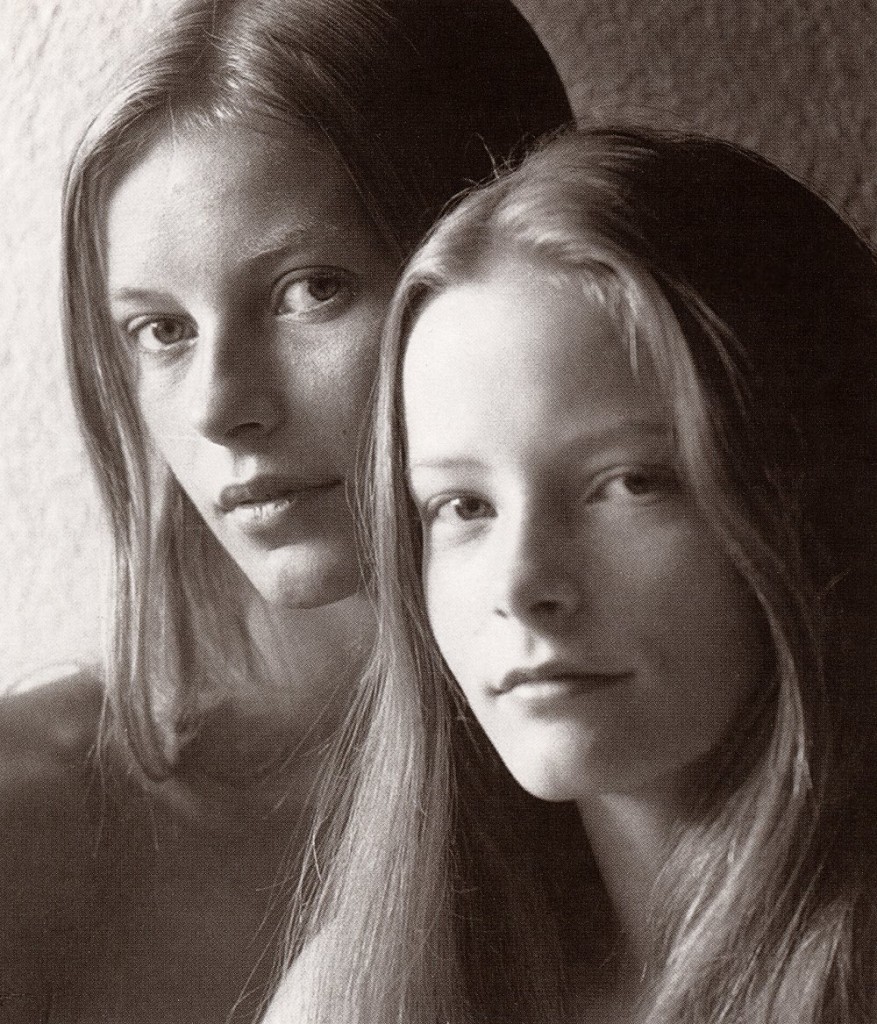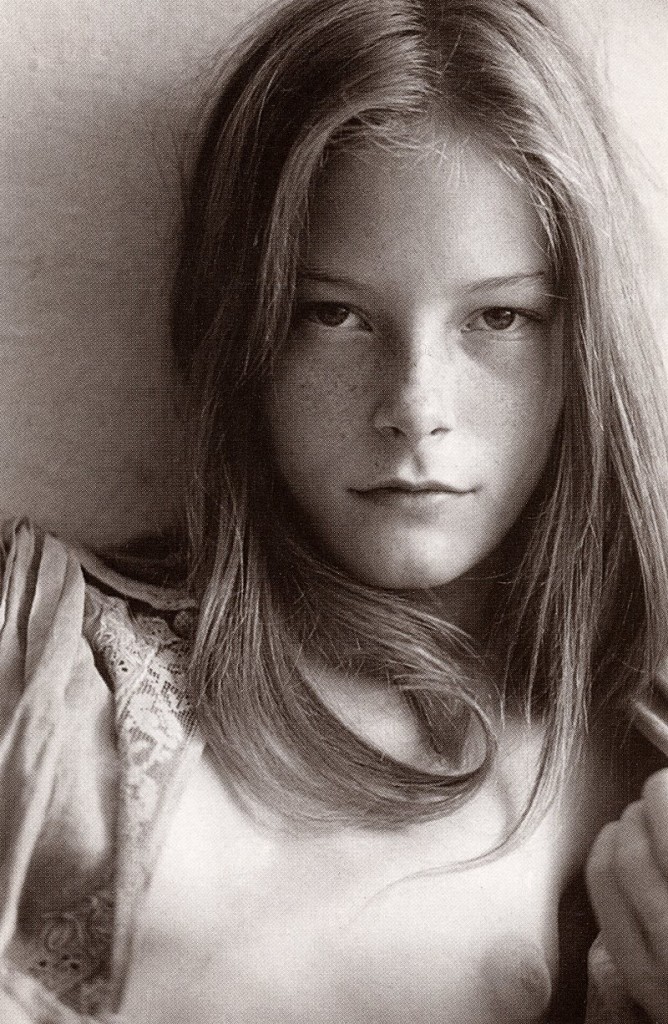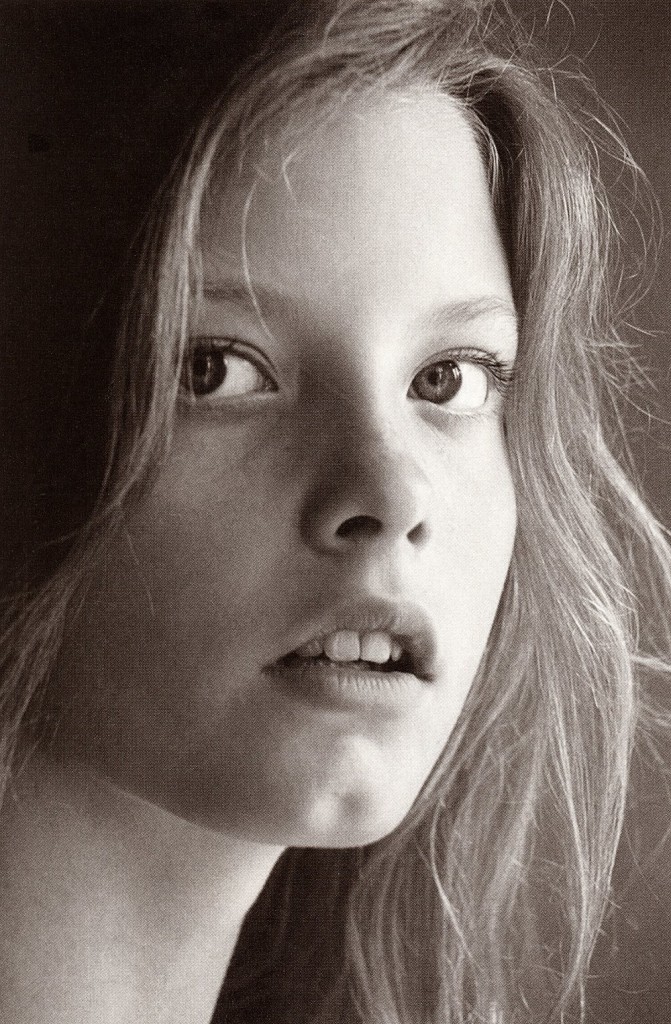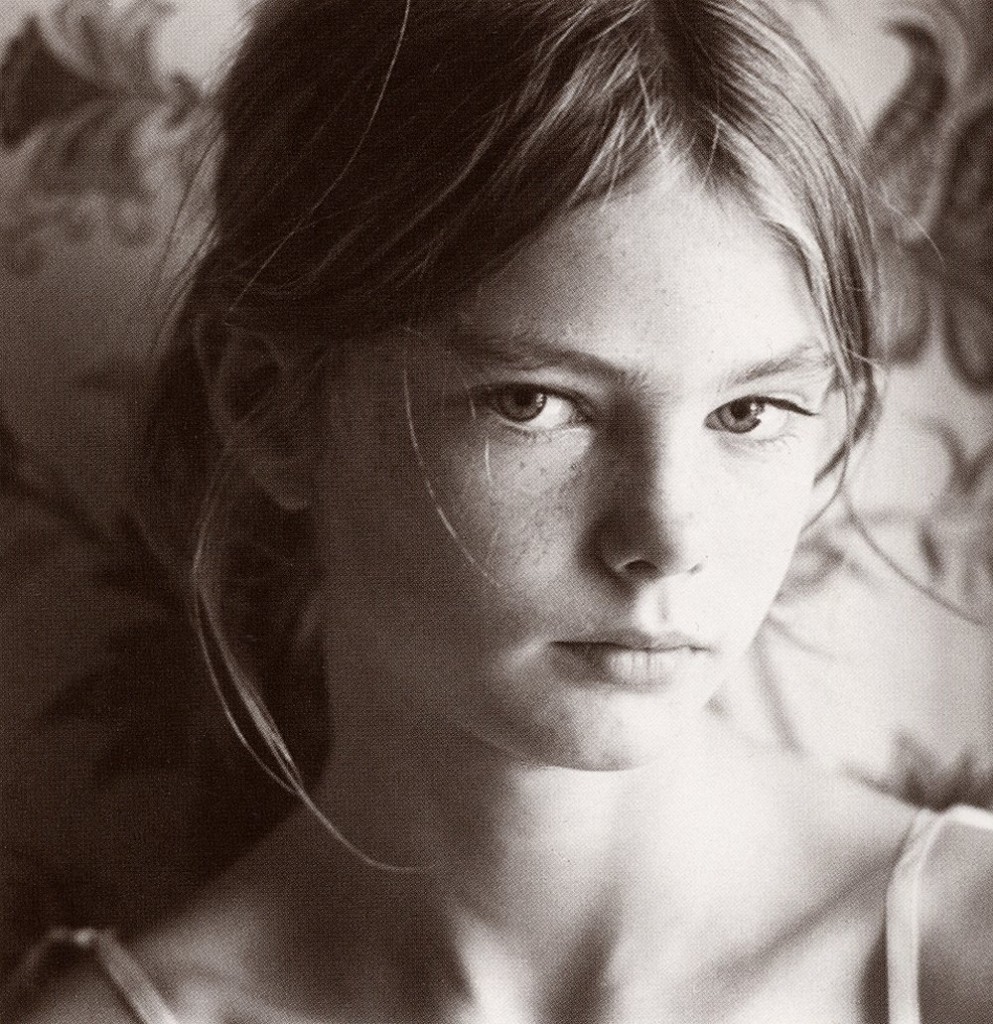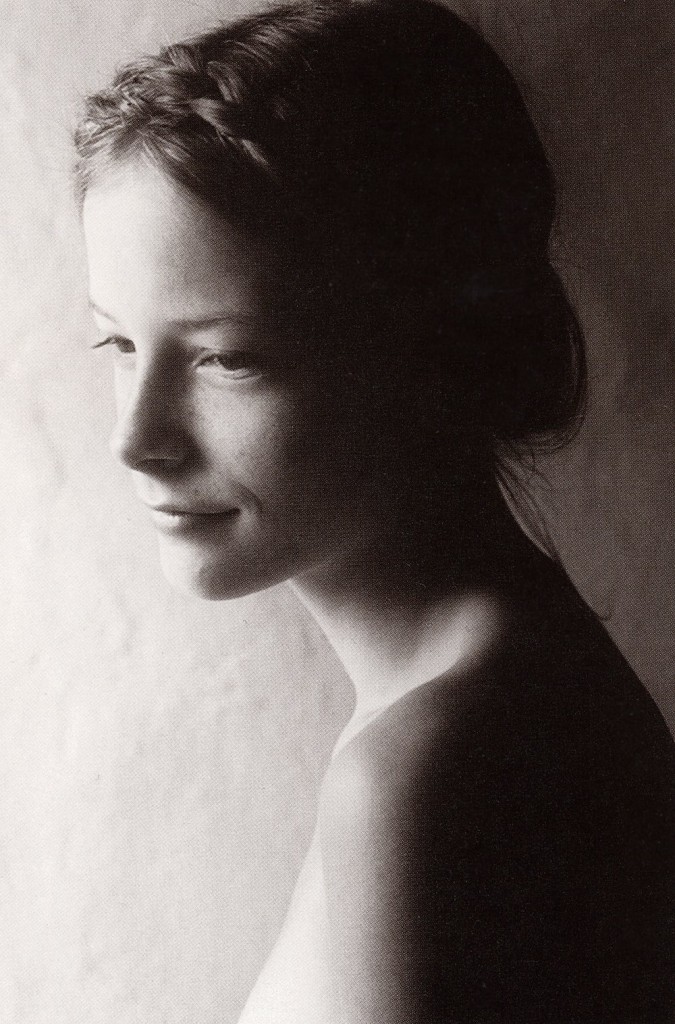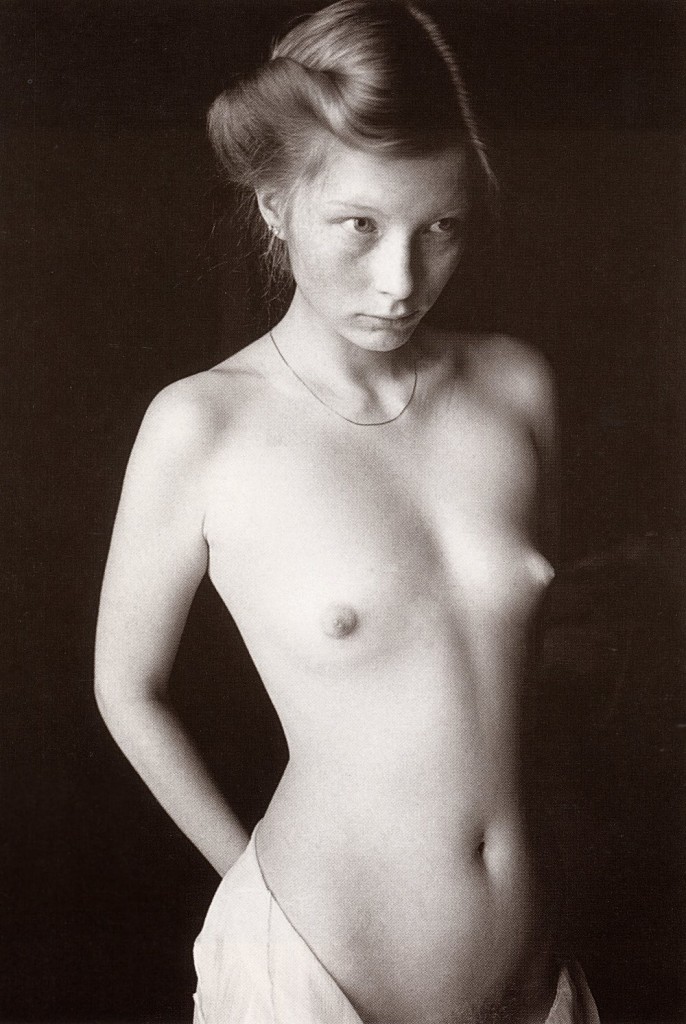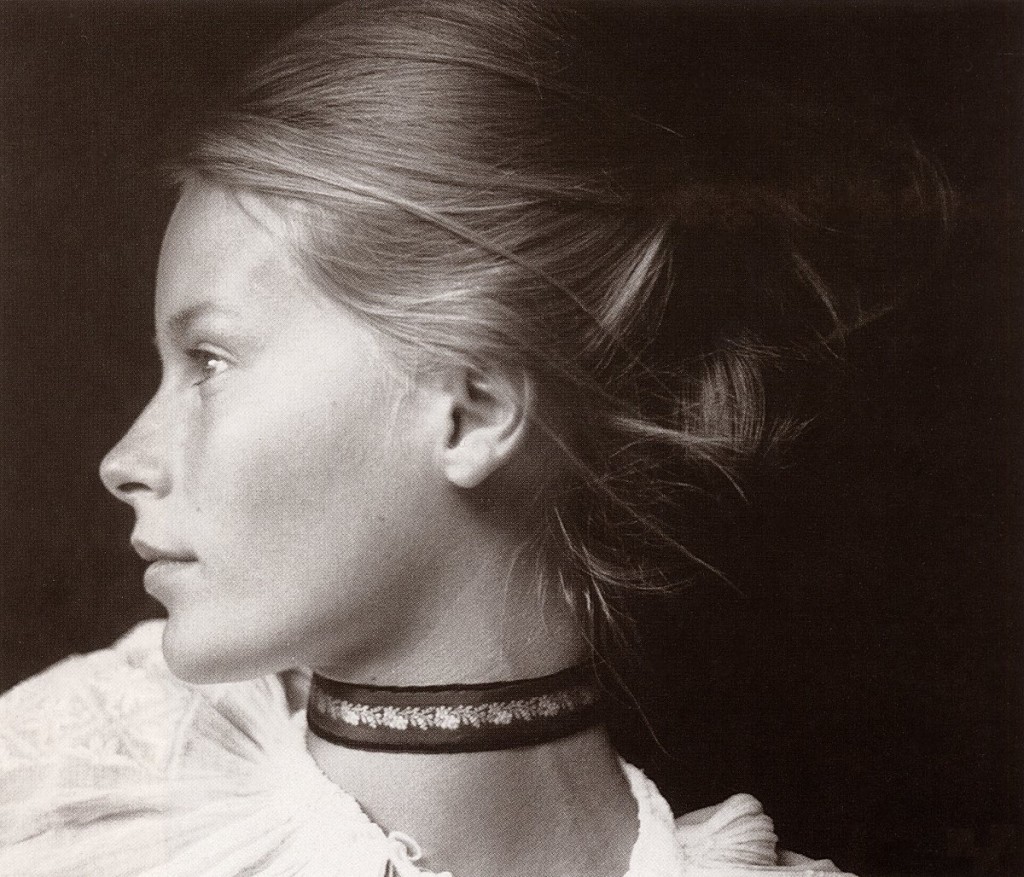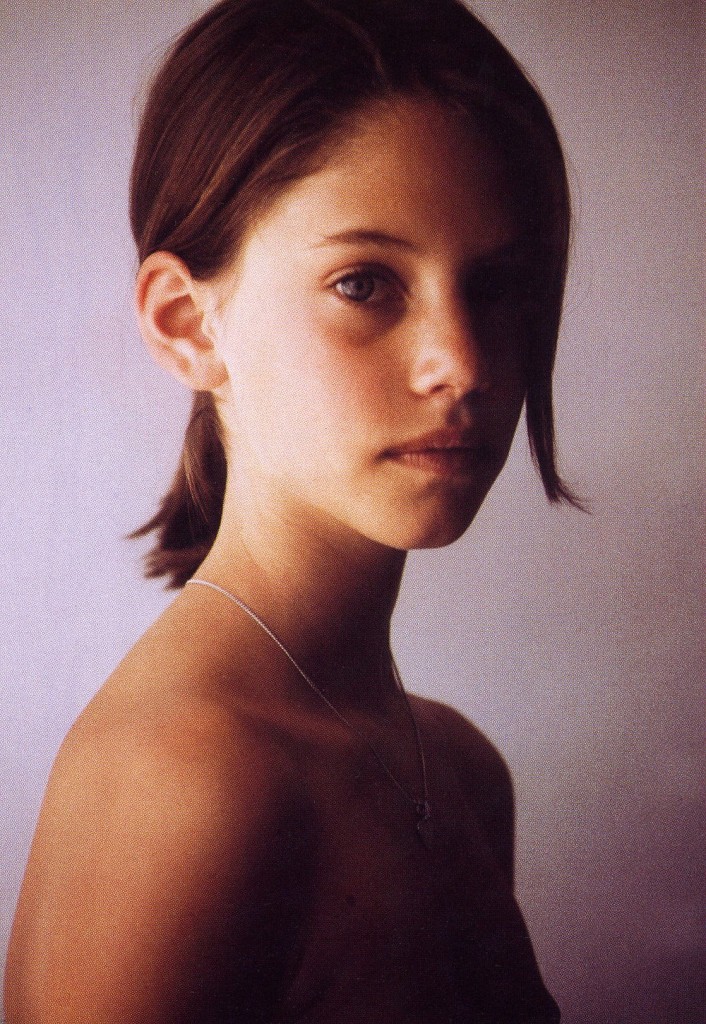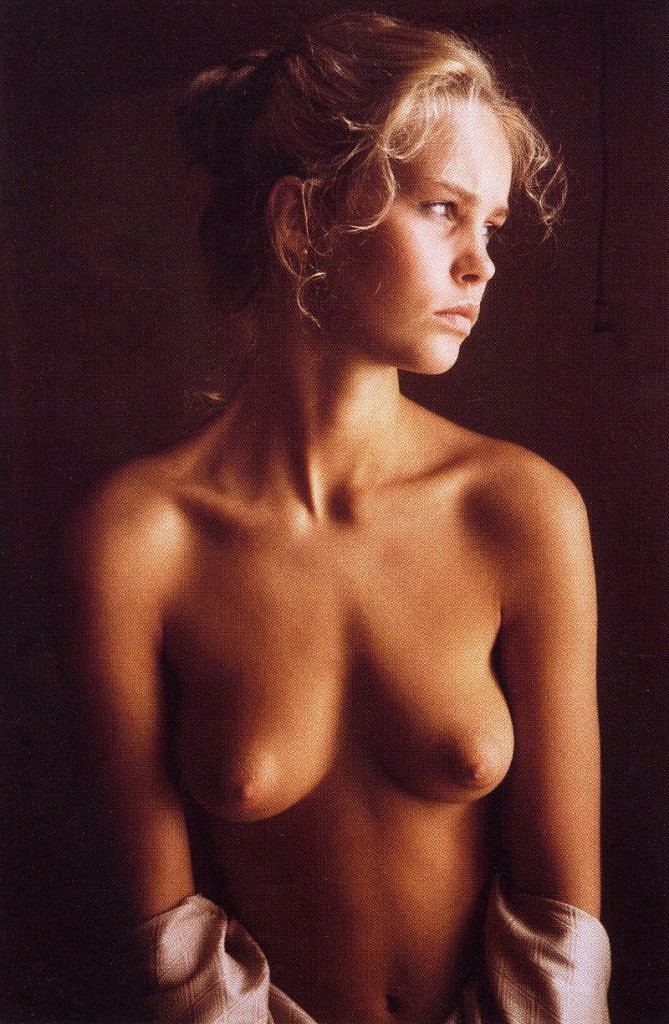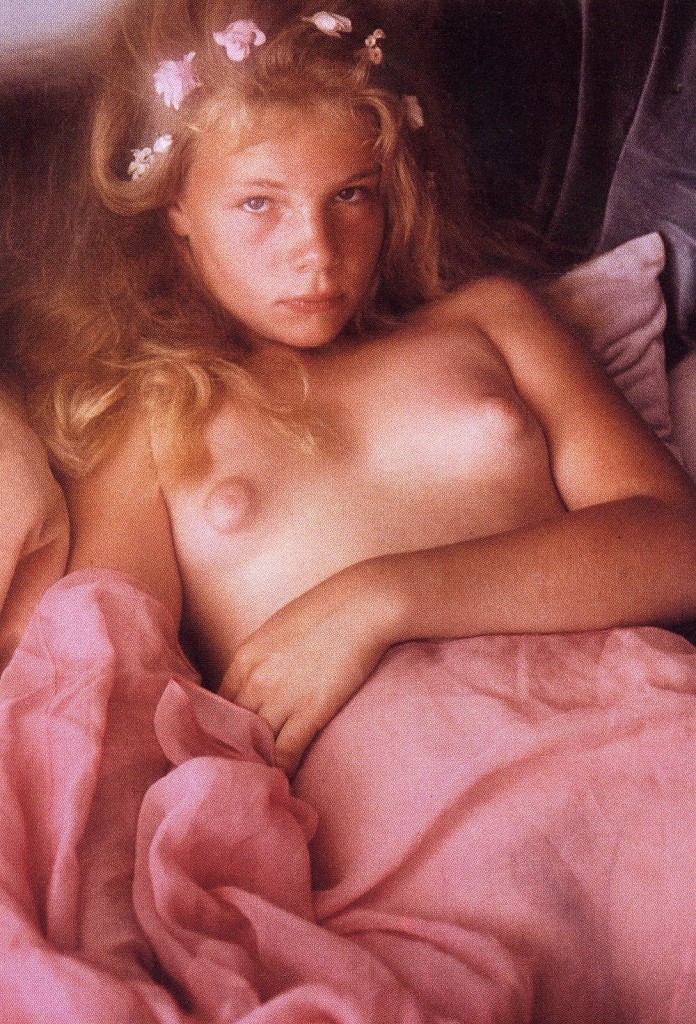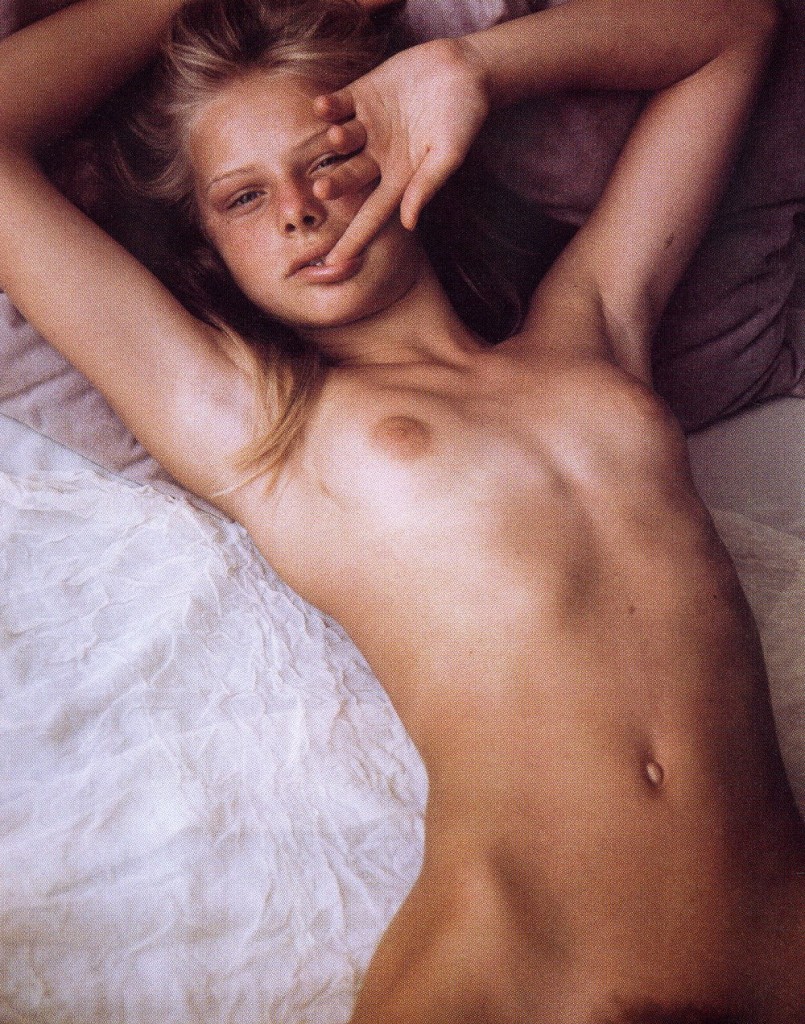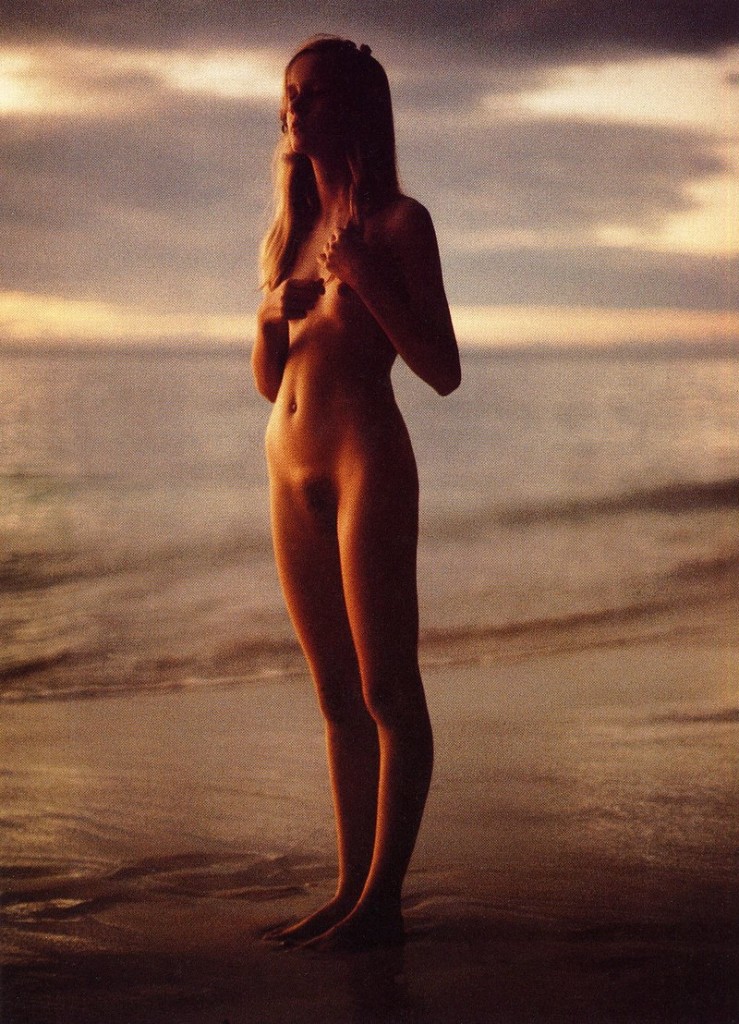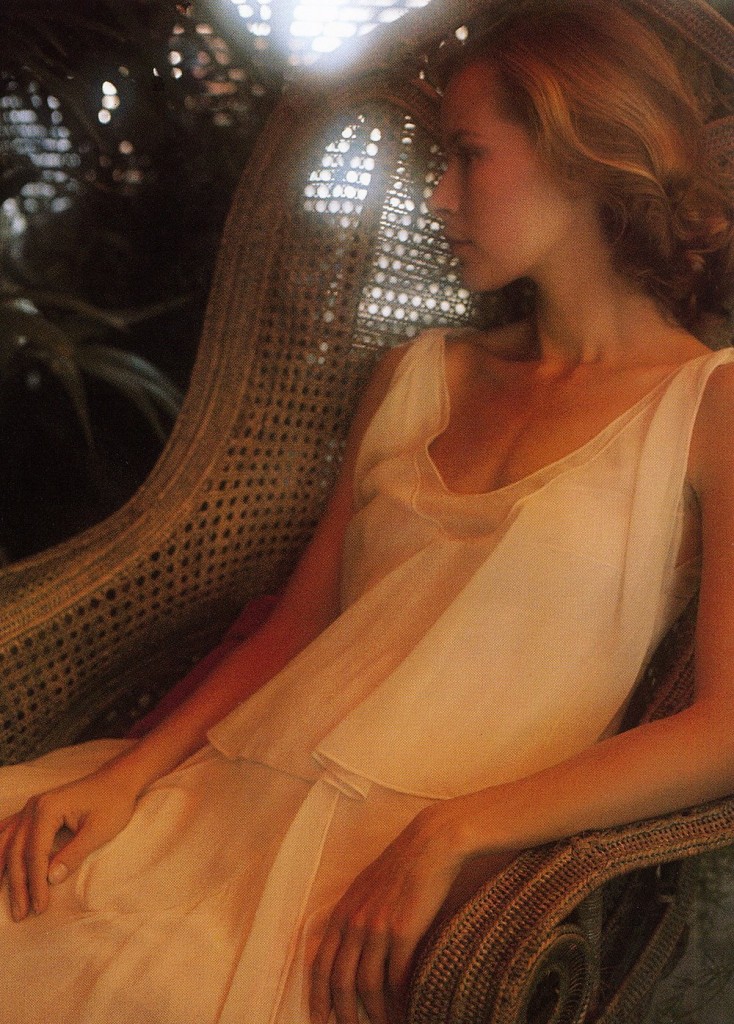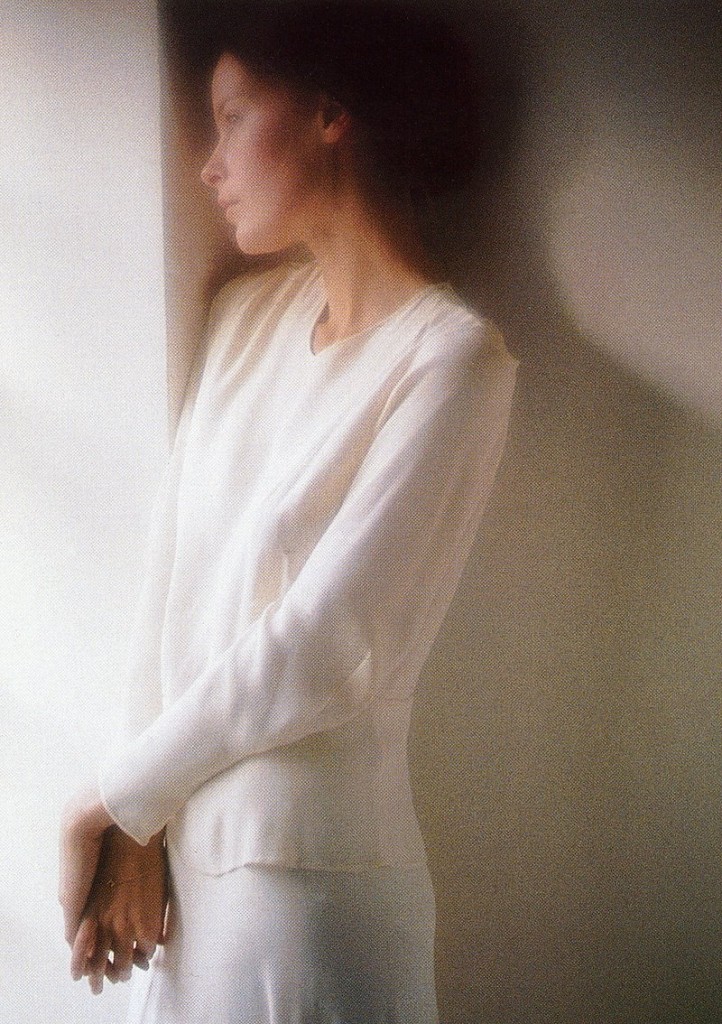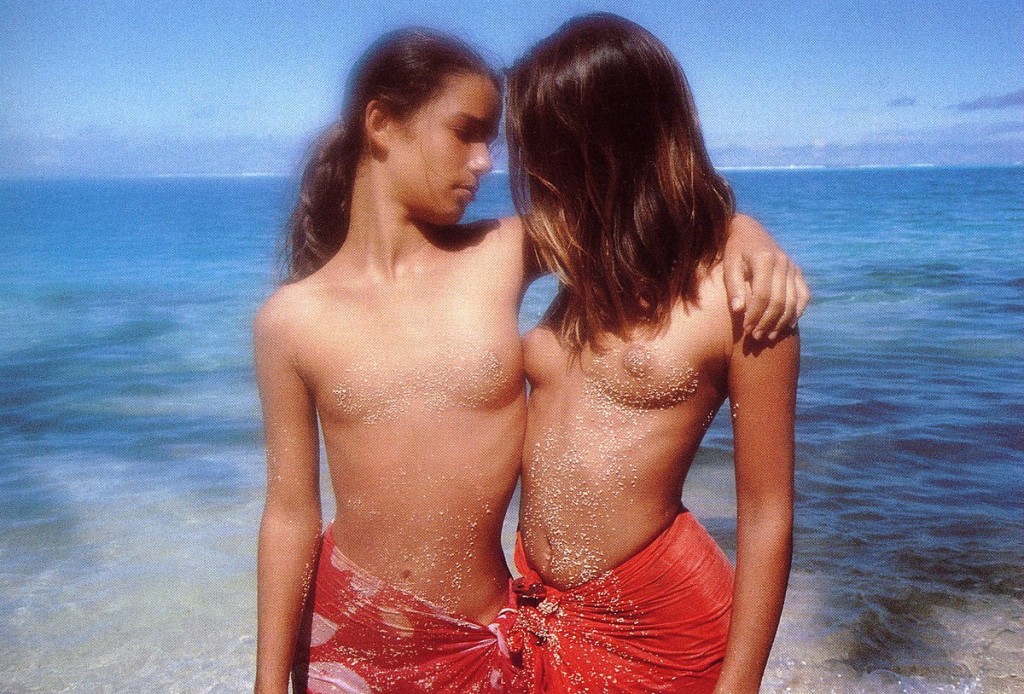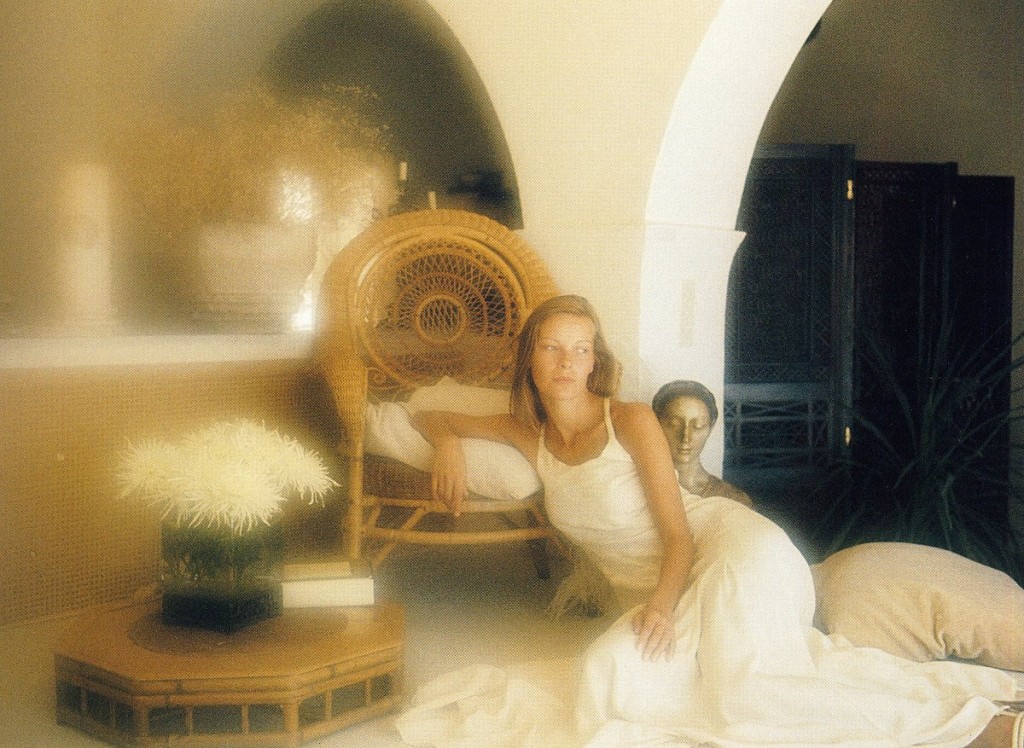 L'arc de Triomphe de Paris, construit de 1806 à 1836 sur décision de Napoléon Bonaparte, est un monument extraordinaire, que ce soit par ses dimensions (50 mètres de haut) mais aussi pour ses quatre groupes de sculptures géantes réparties sur les piliers  :
– Le Départ des volontaires de 1792 (dit La Marseillaise)
– Le Triomphe de 1810
– La Résistance de 1814
– La Paix de 1815
Voici des photos de ces statues géantes.
The Arc de triomphe in Paris, built from 1806 to 1836 on the decision of Napoleon Bonaparte, is an extraordinary monument, whatever its size (50 meters high) but also for its four giant sculptures spread over the pillars :
– The Departure of the Volunteers of 1792 (known as La Marseillaise)
– The Triumph of 1810
– Resistance of 1814
– Peace of 1815
Here are some pictures of these giant statues.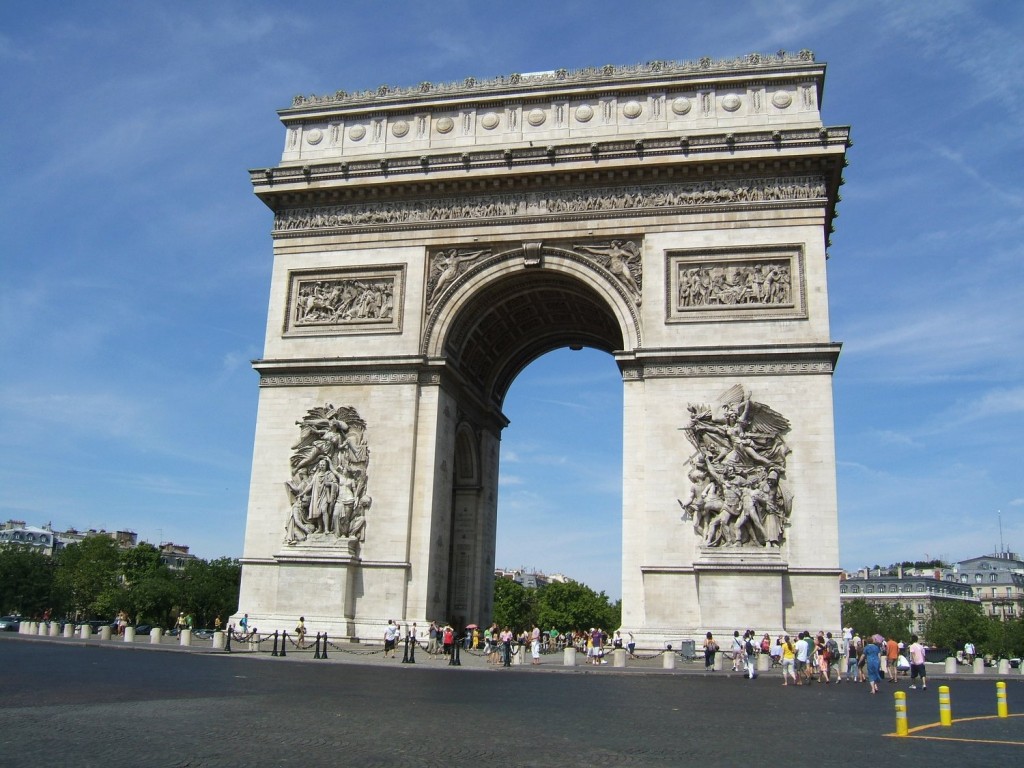 L'arc de triomphe de Paris avec deux groupes de sculptures
The Arc de triomphe in Paris with two groups of sculptures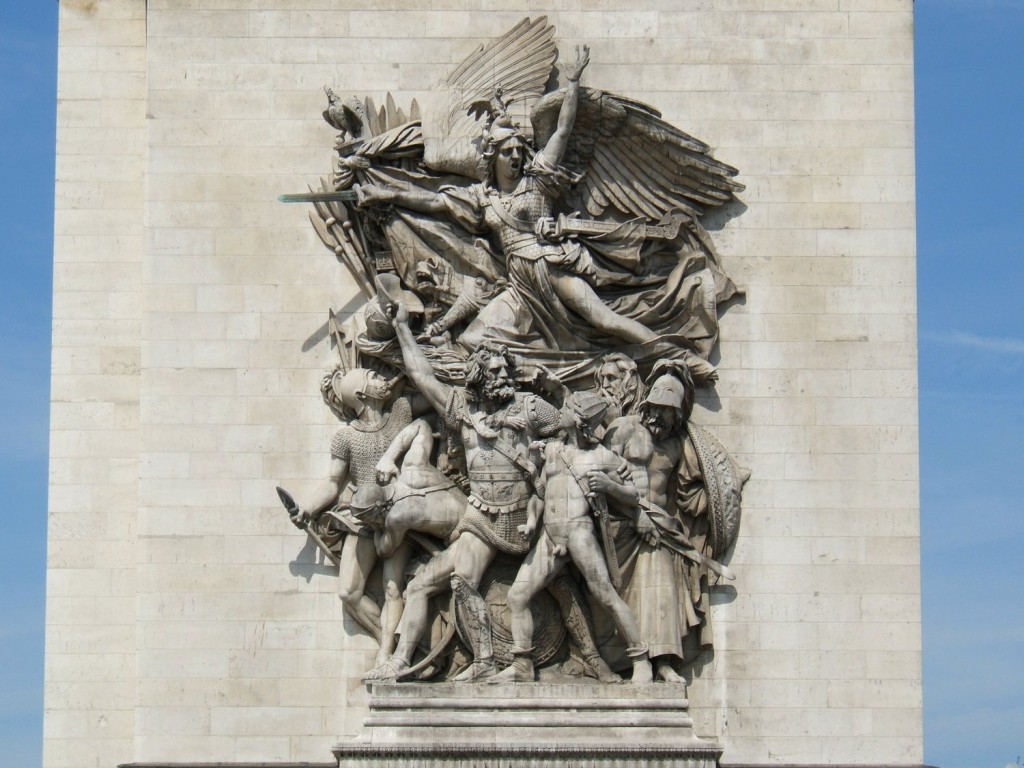 Le Départ des volontaires de 1792 (dit La Marseillaise) de François Rude
The Departure of the volunteers of 1792 (known as La Marseillaise) by François Rude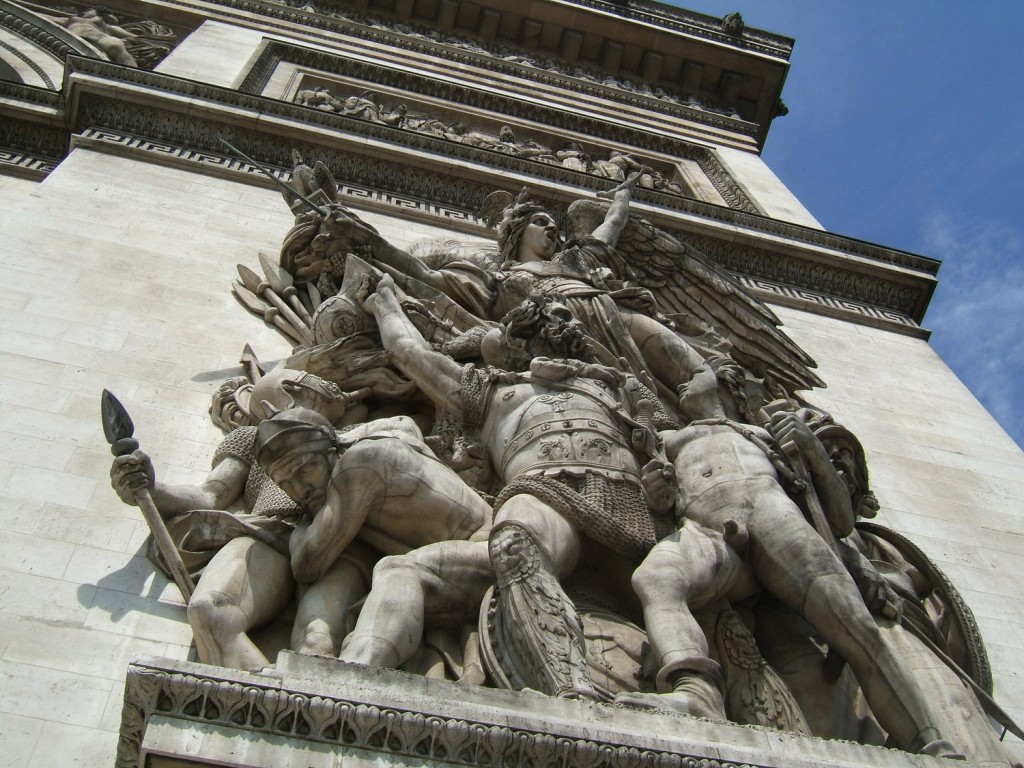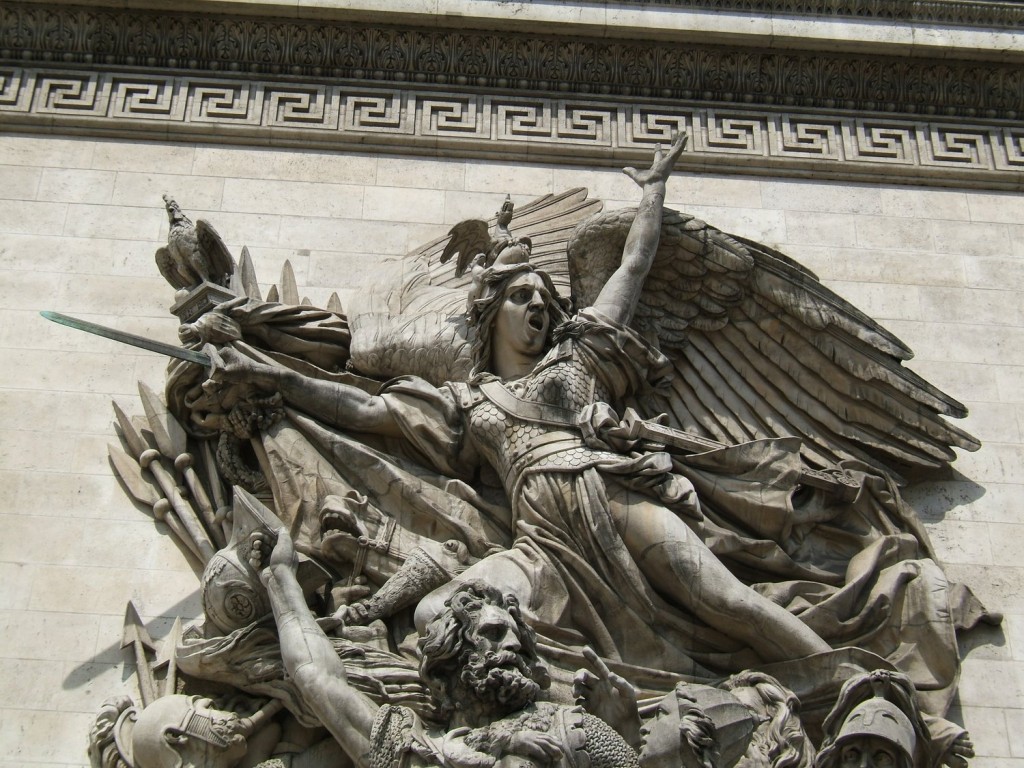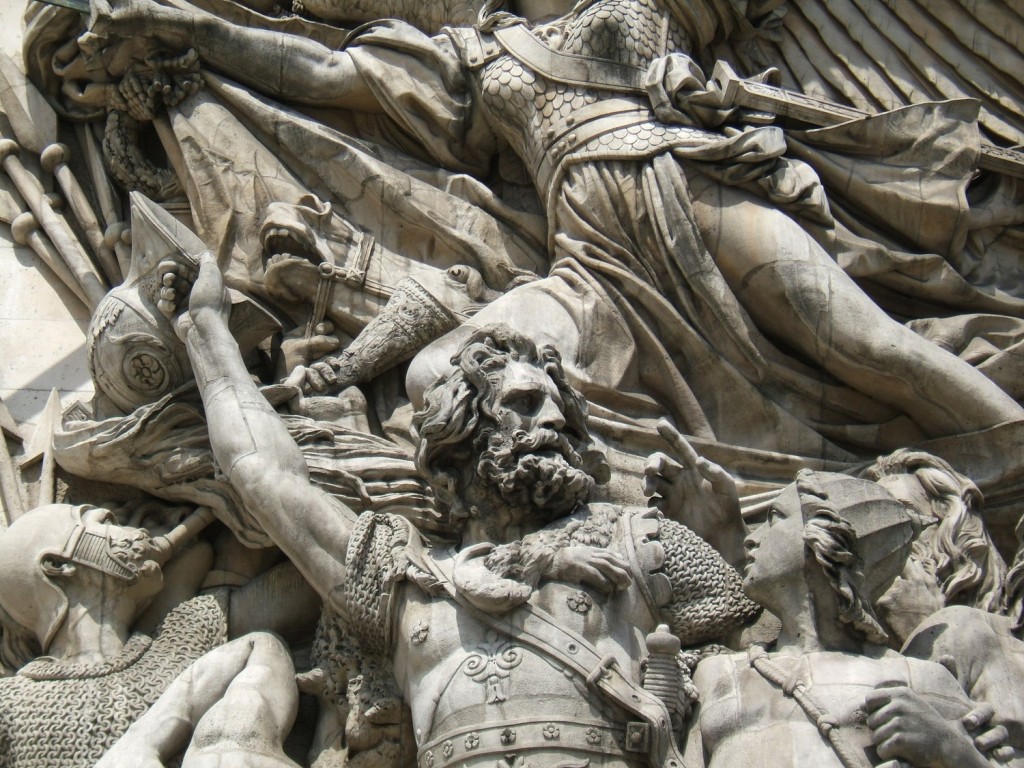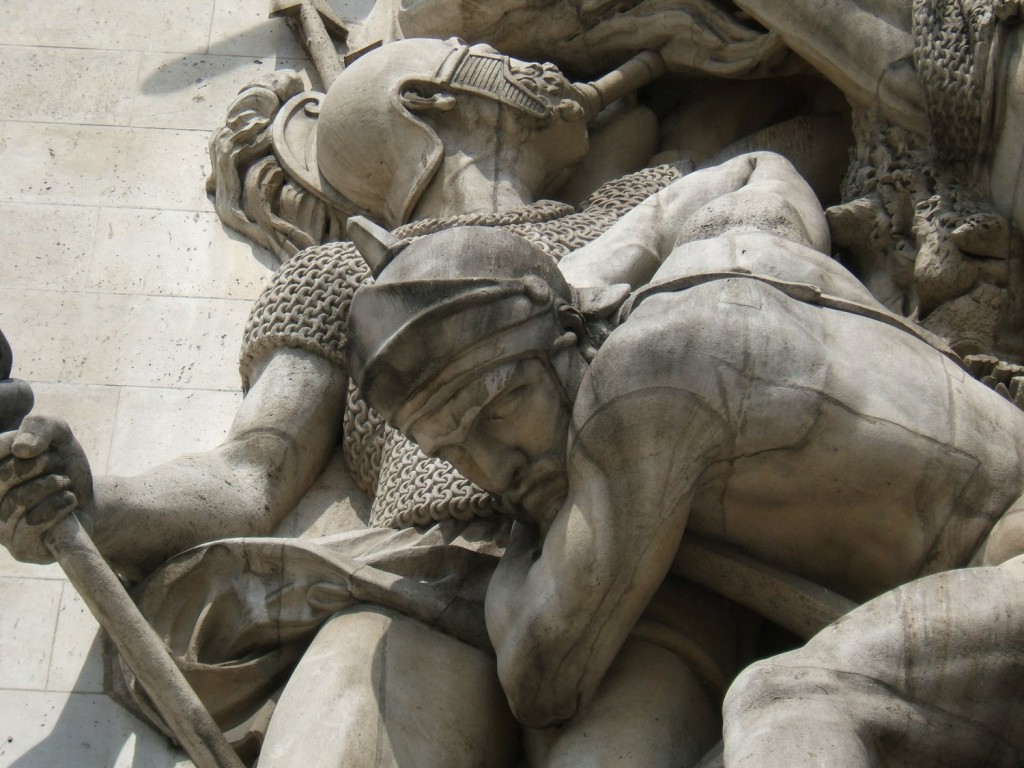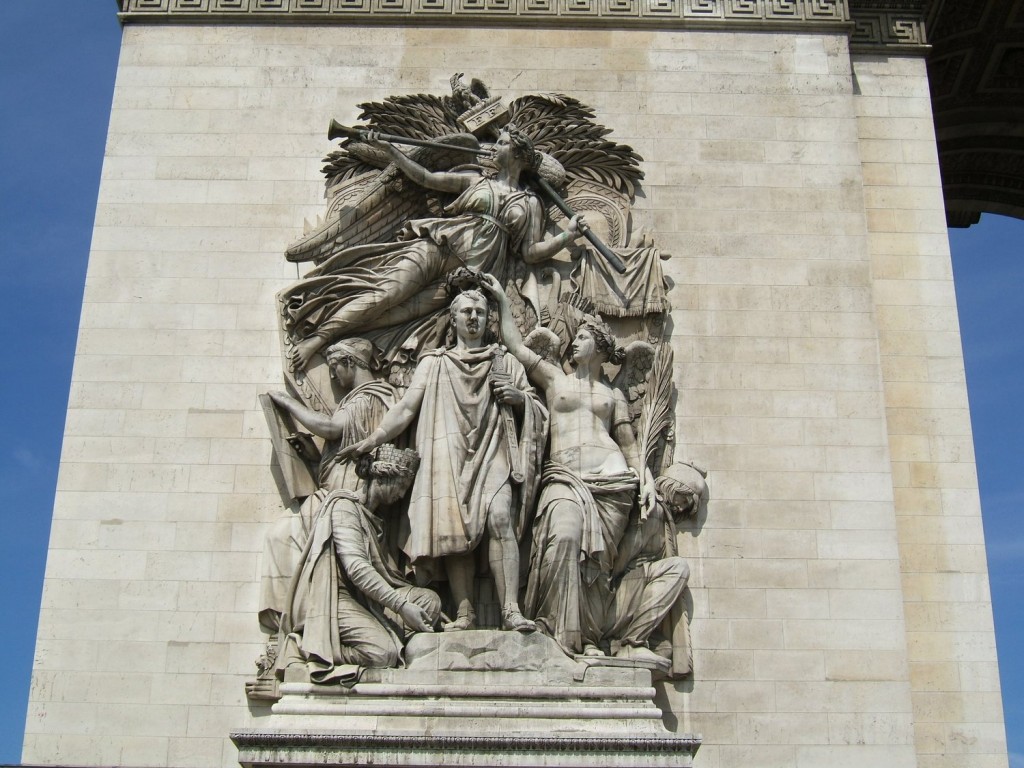 Le Triomphe de 1810 de Jean-Pierre Cortot
The Triumph of 1810 by Jean-Pierre Cortot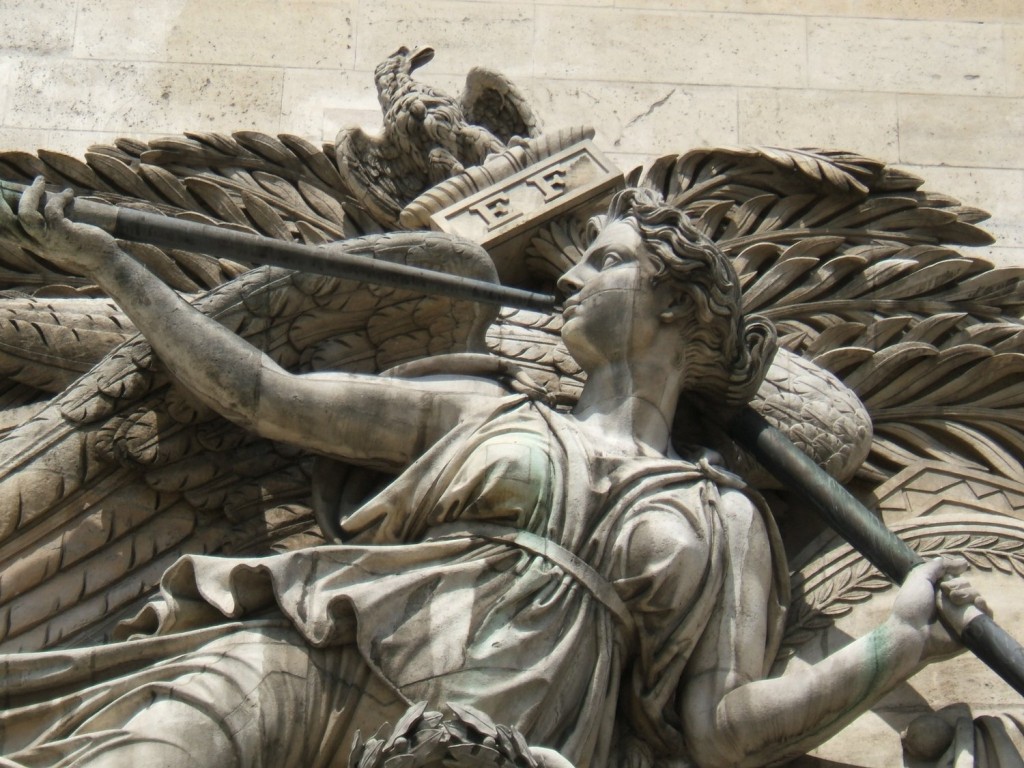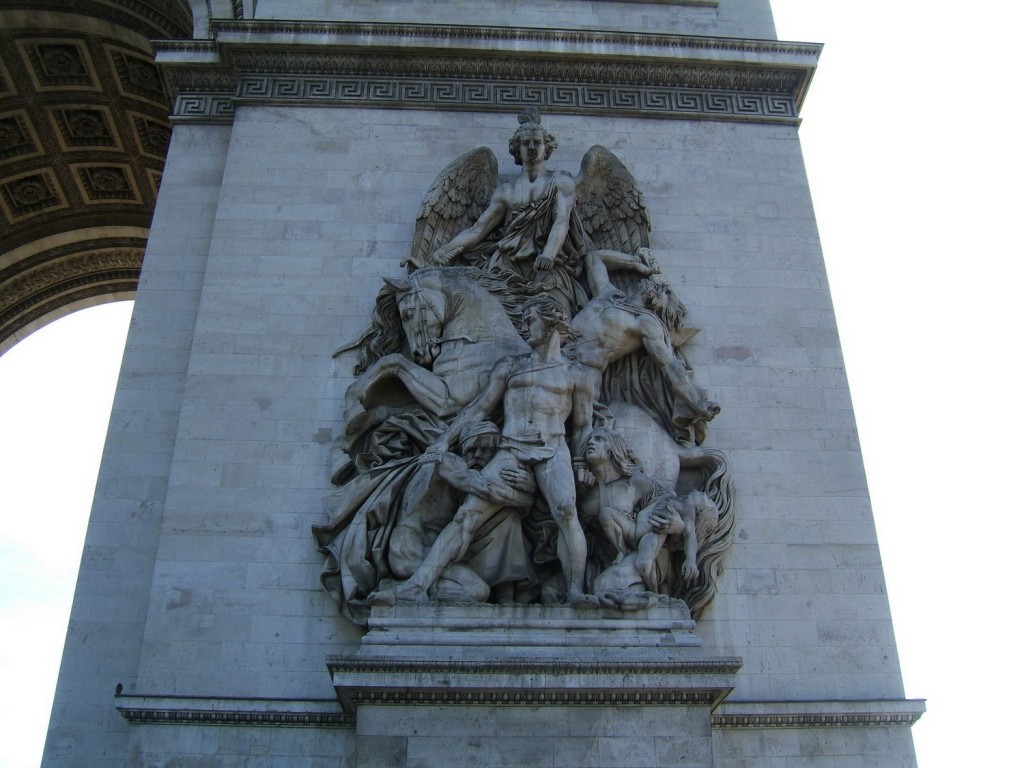 La Résistance de 1814 d'Antoine Etex
Resistance of 1814 by Antoine Etex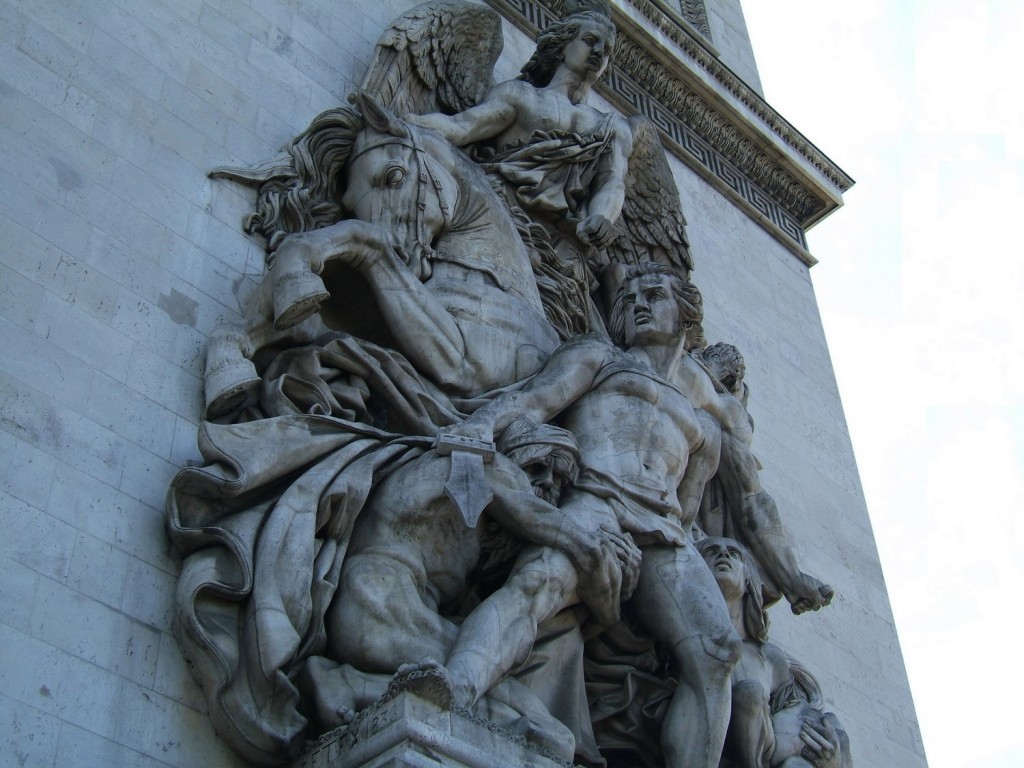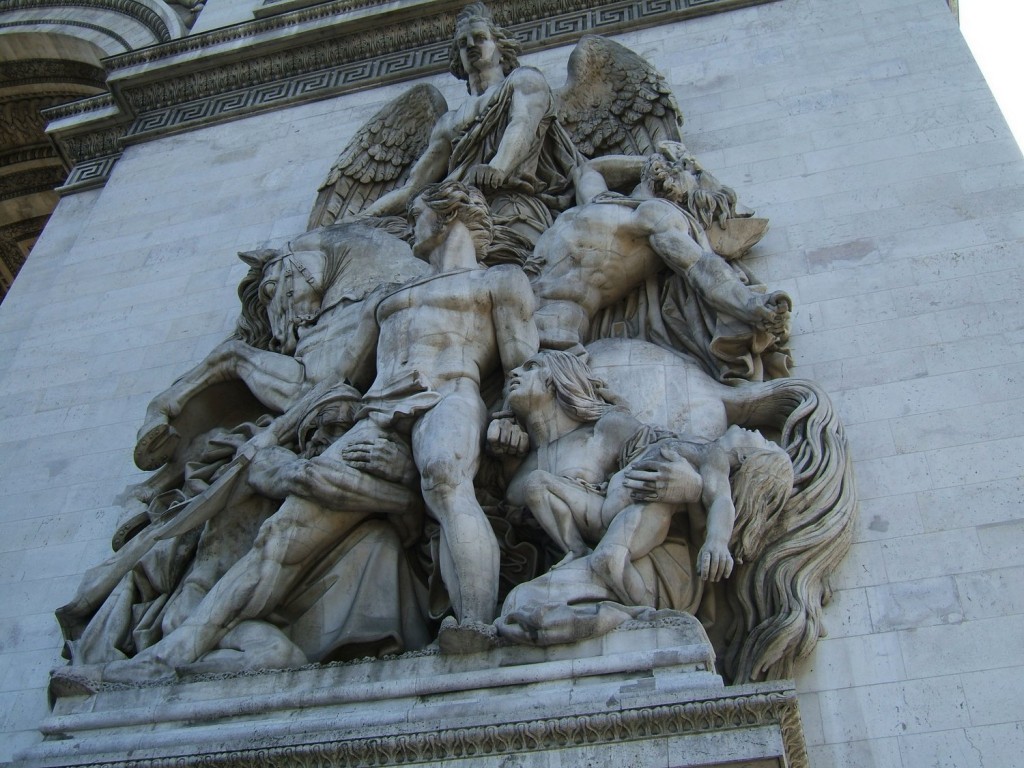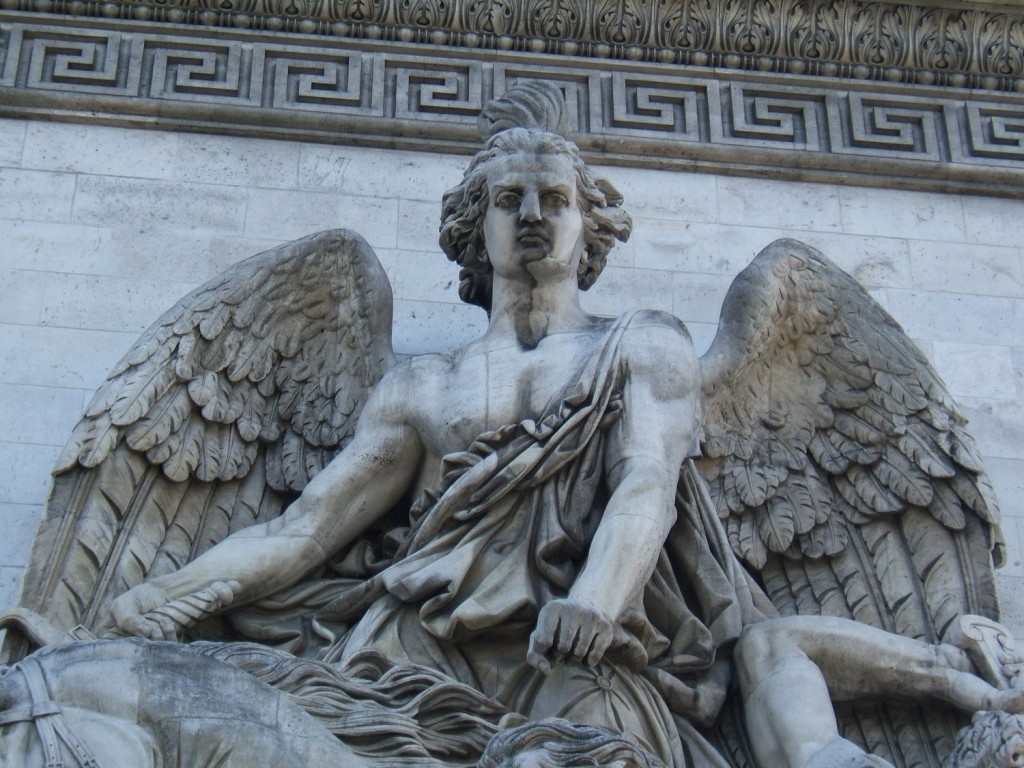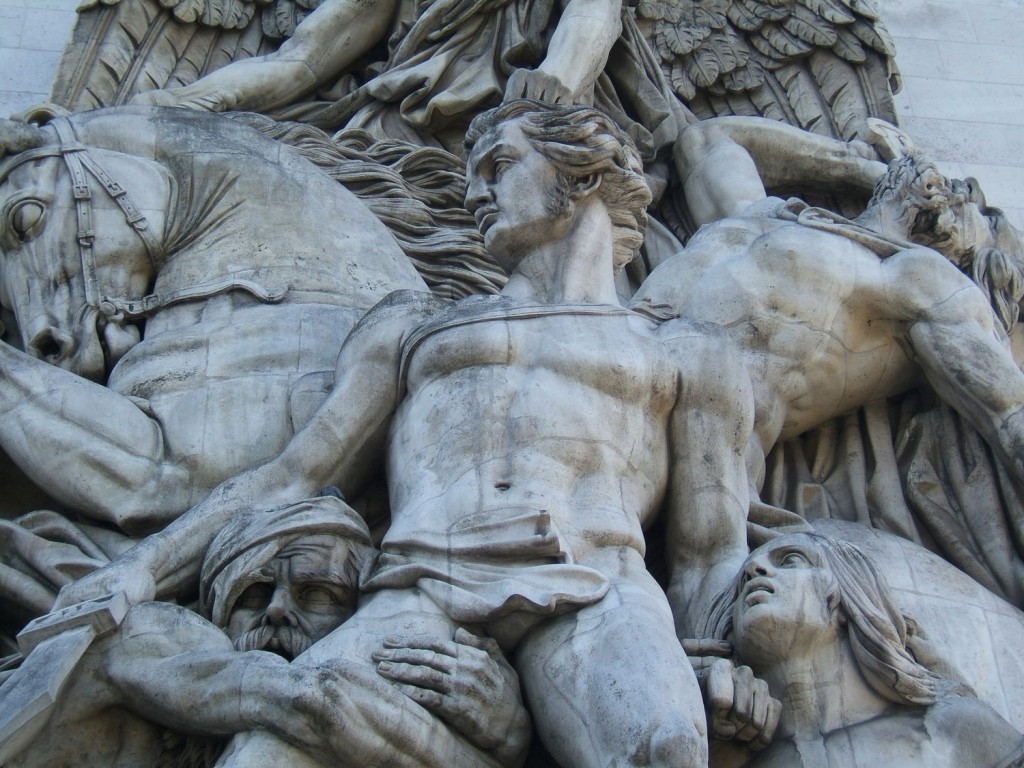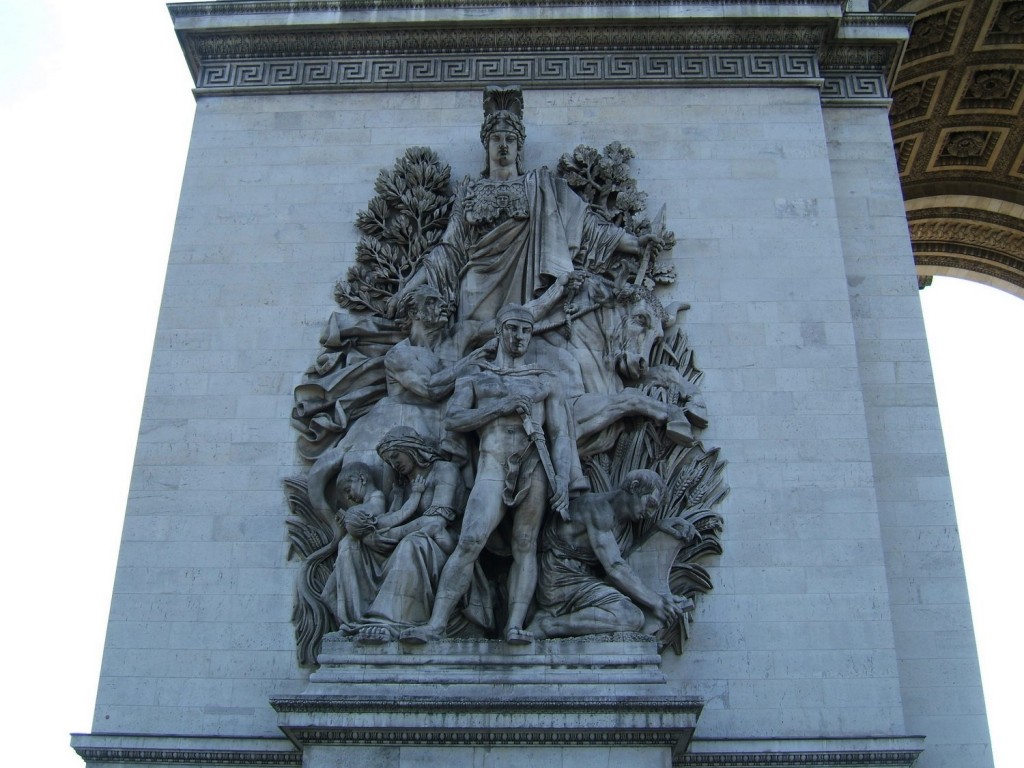 La Paix de 1815 d'Antoine Etex
Peace of 1815 by Antoine Etex