Eternité est l'être le plus puissant de l'univers Marvel contenant notre Terre (la Terre 616). Certes, au niveau du Multivers d'autres entités cosmiques lui sont supérieures, comme le Tribunal Vivant ou One Above All mais dans notre monde, c'est lui le Big Boss!
Eternity is the most powerful being in the Marvel Universe containing our Earth (Earth 616). Certainly, at the level of the Multiverse, other cosmic entities are superior to it, such as the Living Tribunal or One Above All, but in our world, he is the Big Boss!
La toute première apparition d'Eternity, dans "Strange Tales #138" de novembre 1965.
Eternity's very first appearance, in "Strange Tales # 138" from November 1965.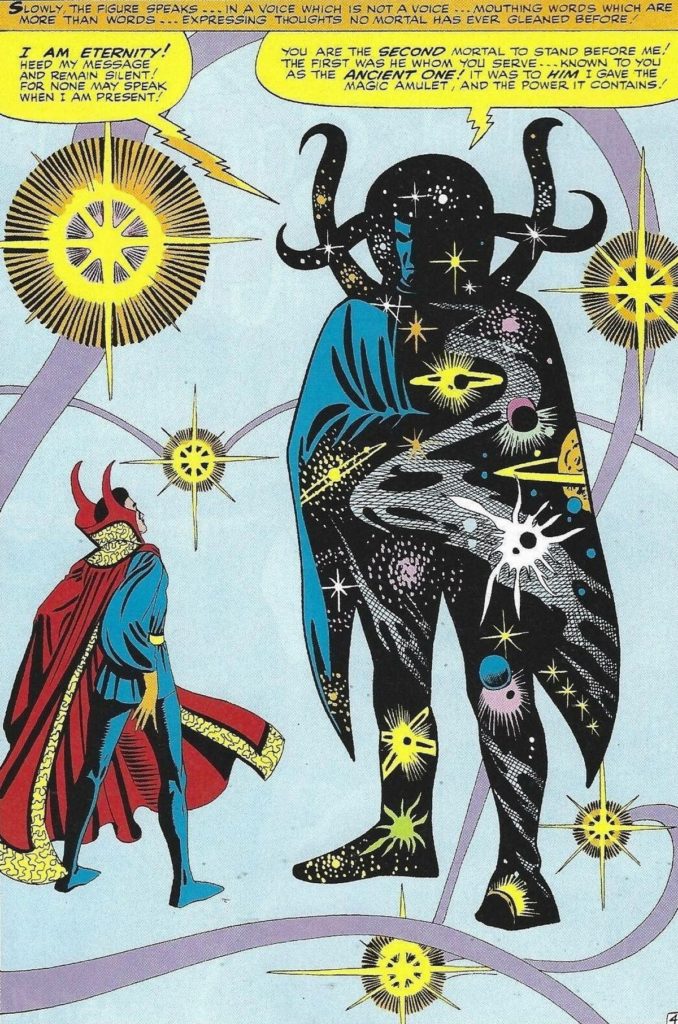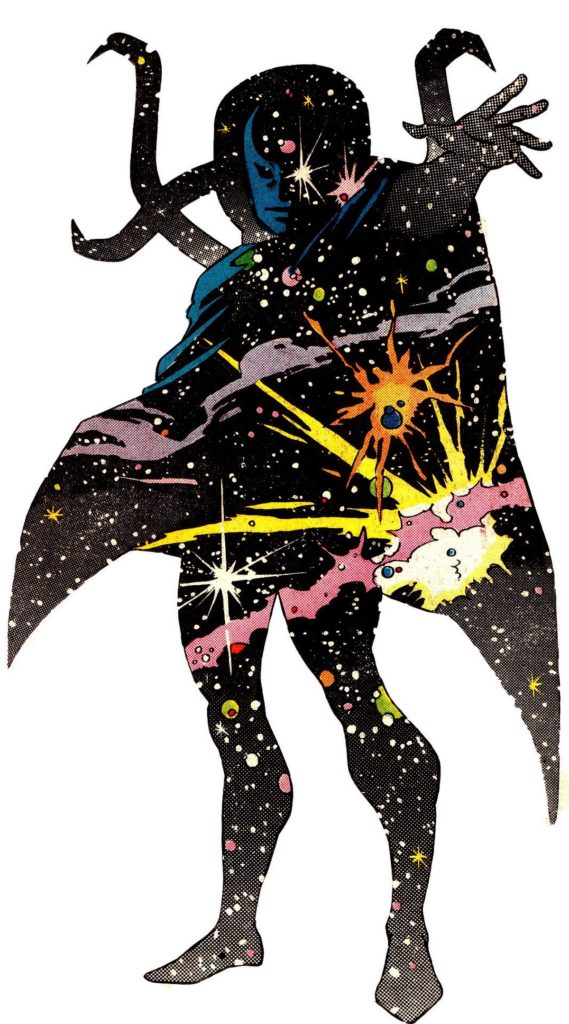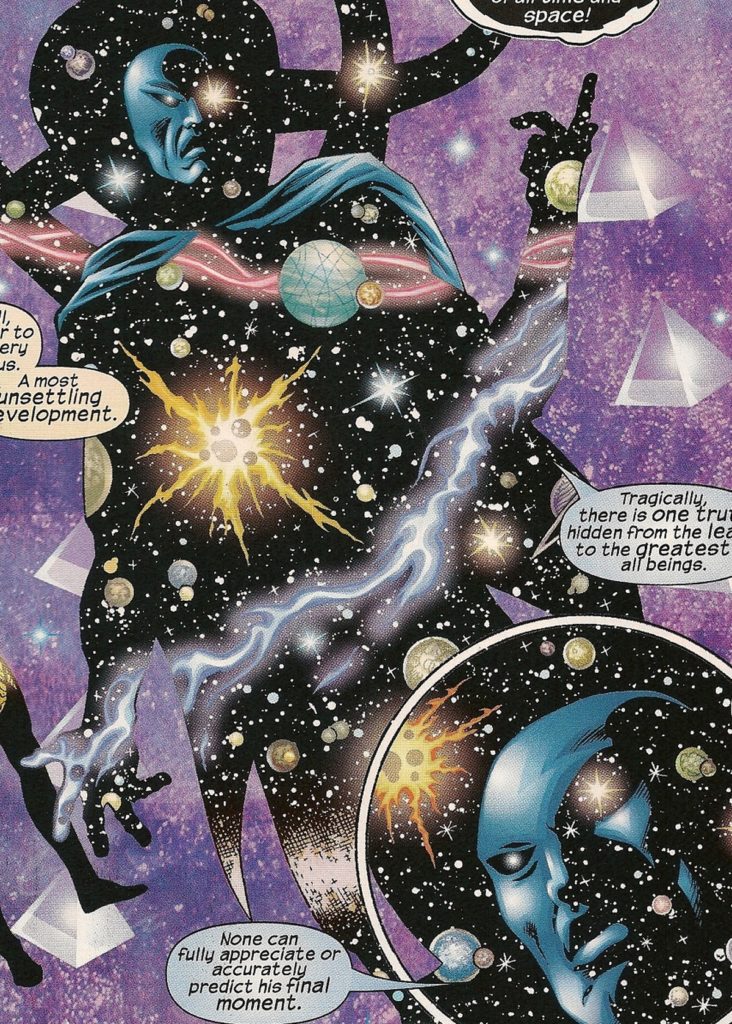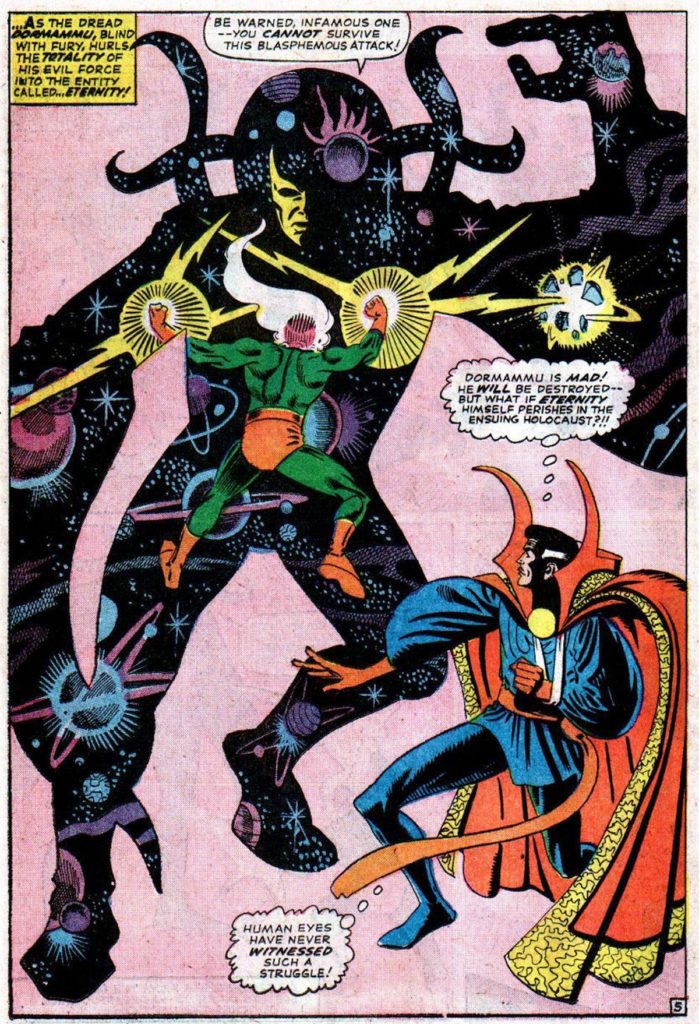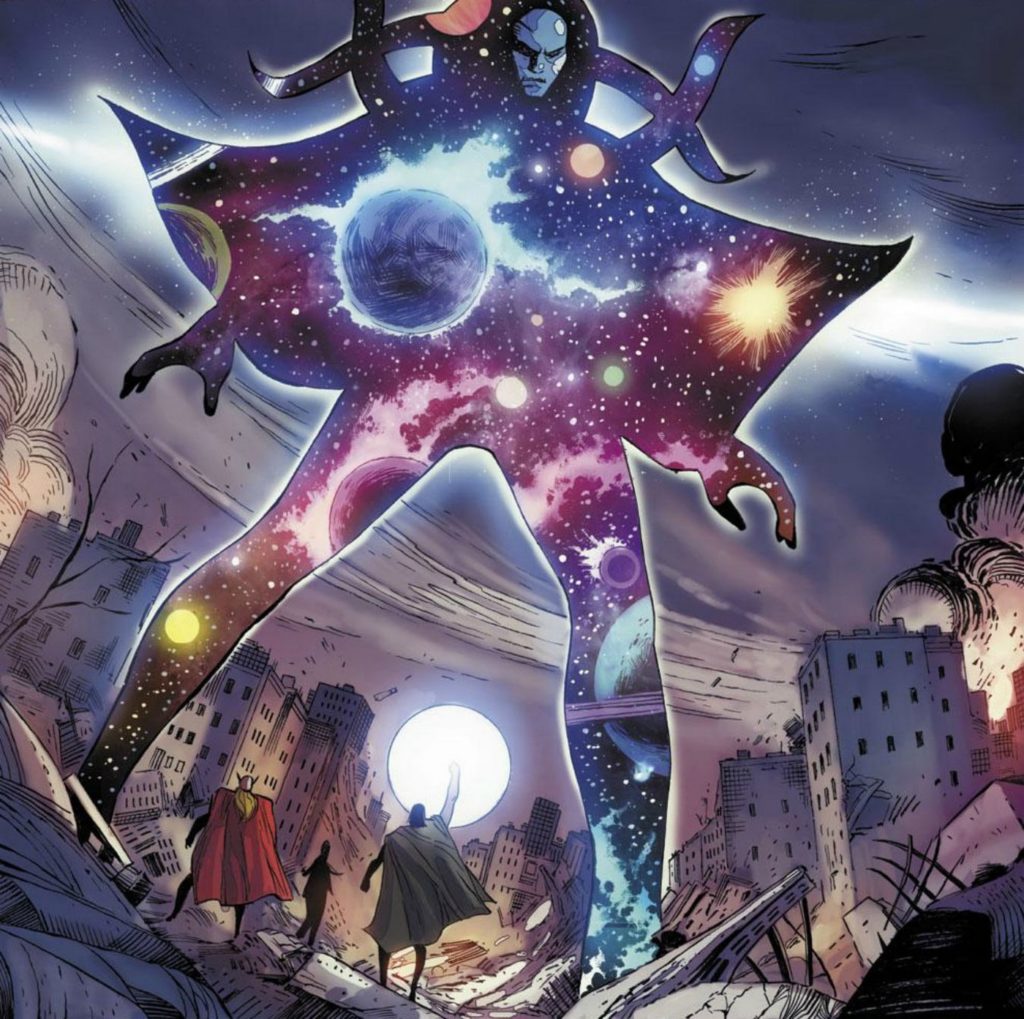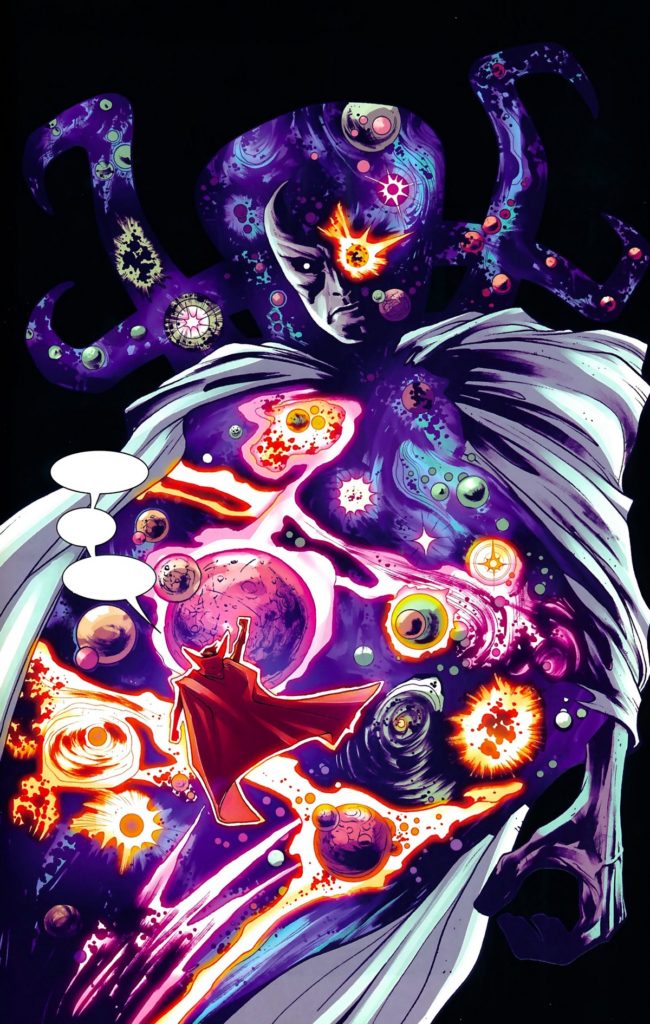 Eternité et sa soeur Infini.
Eternity and its sister Infinity.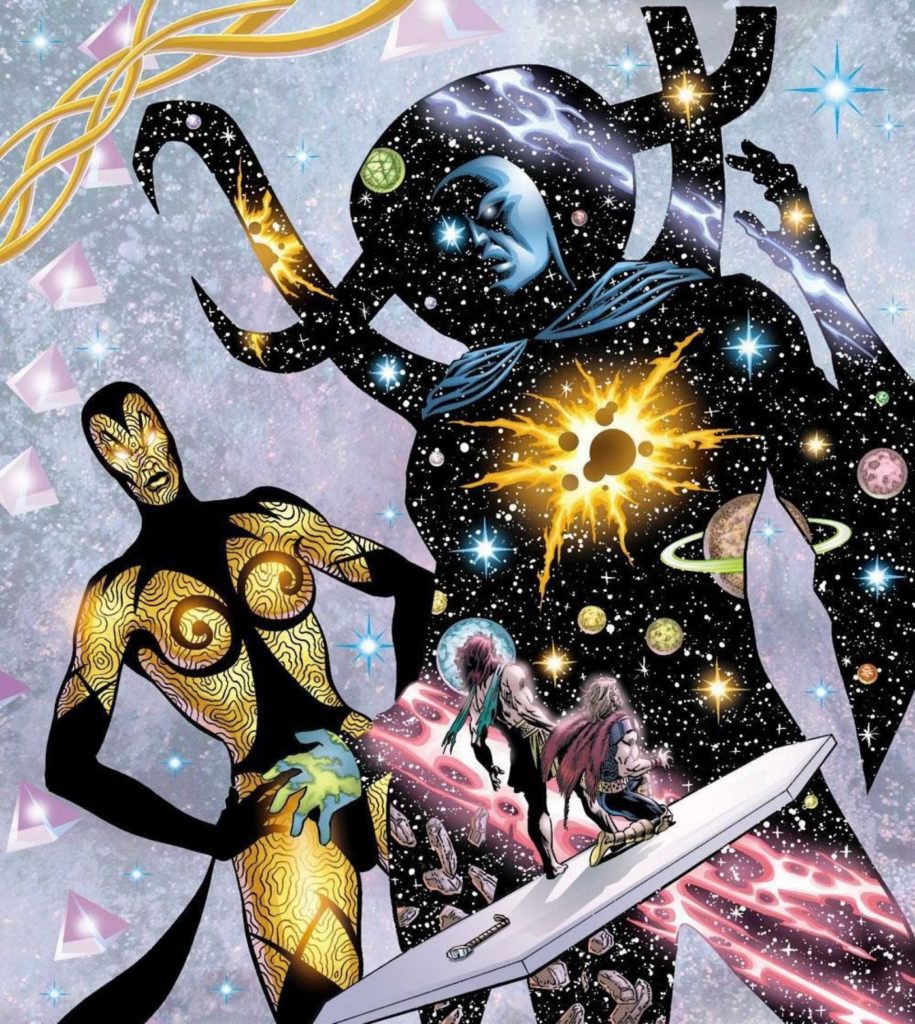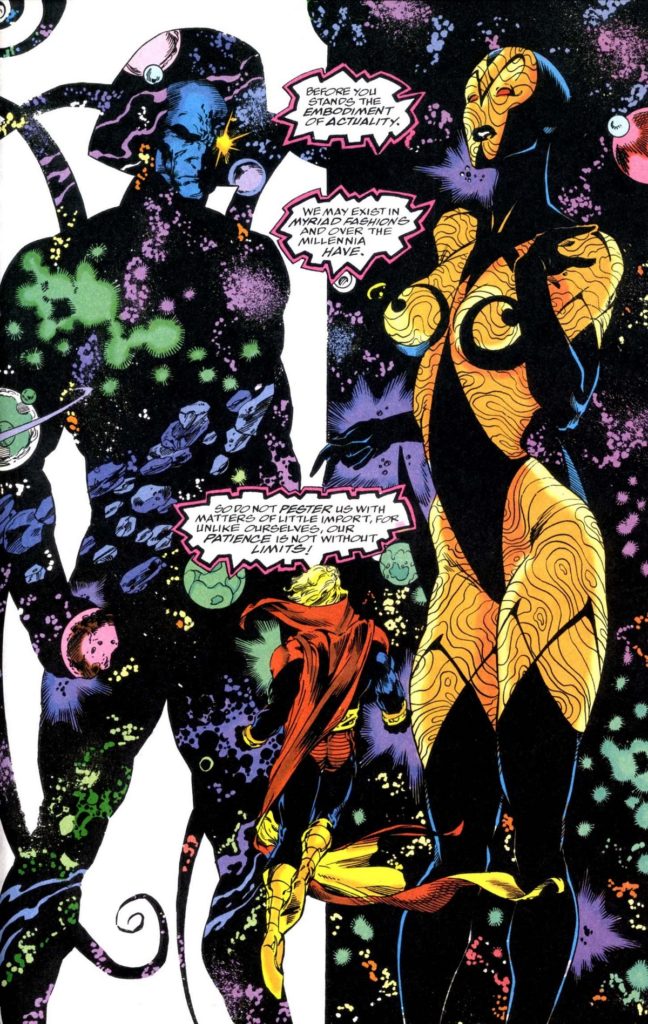 Eternité et d'autres puissances cosmiques.
Eternity and other cosmic powers.