Articles avec le tag 'Arts'
Selon Wikipédia, Barbara Hepworth est une sculptrice et artiste peintre britannique, représentante majeure de la sculpture abstraite de la première partie du XXe siècle. Son œuvre s'inscrit dans la recherche d'une forme idéale qui reste dépendante d'une conception esthétique classique. Son art réside tout entier dans le jeu entre formes convexes et concaves, dans une constante opposition entre vide et plein.
Ses sculptures séduisent le regard par leurs courbes omniprésentes et par le matériau utilisé qui semble dégager de la chaleur, même si c'est du marbre.  Ces courbes donnent une impression de douceur presque maternelle, rappellent même la mère nourricière. Et c'est pourquoi elles sont si troublantes et font écho à quelque chose en nous.
According to Wikipedia, Barbara Hepworth is a British sculptor and painter, a major representative of abstract sculpture from the first part of the 20th century.
His work is part of the search for an ideal form that remains dependent on a classic aesthetic design. His art resides entirely in the play between convex and concave forms, in a constant opposition between empty and full.
Her sculptures captivate the eye with their omnipresent curves and the material used which seems to give off heat, even if it is marble. These curves give an impression of almost maternal softness, even reminiscent of the foster mother. And that's why they are so disturbing and echo something in us.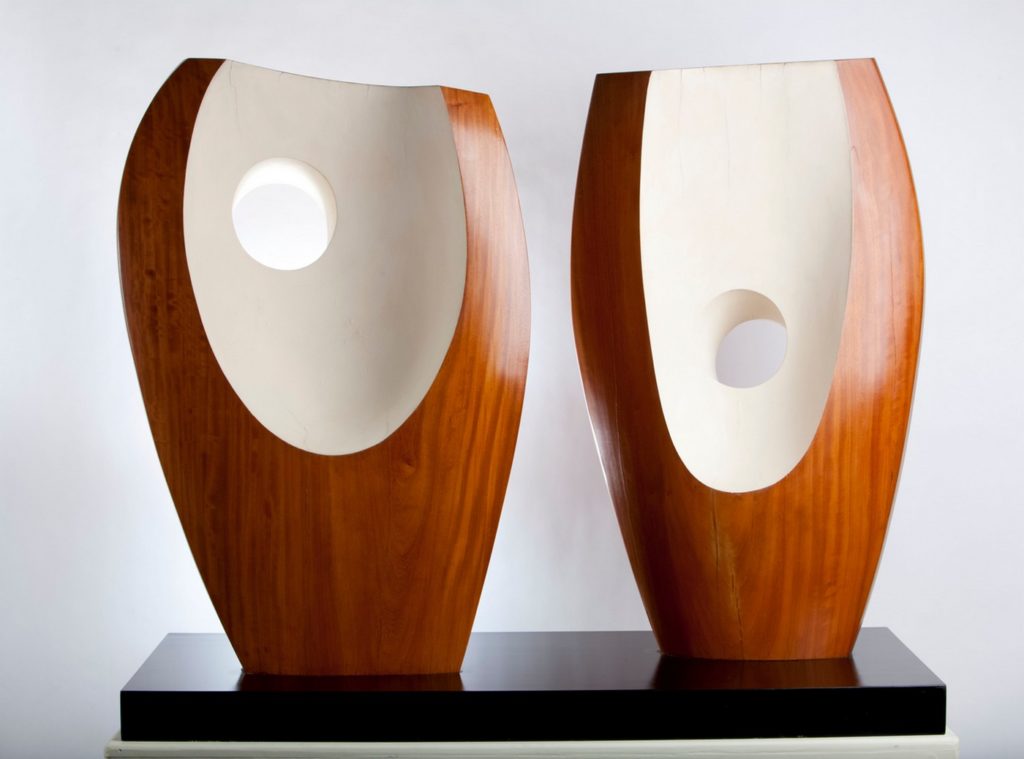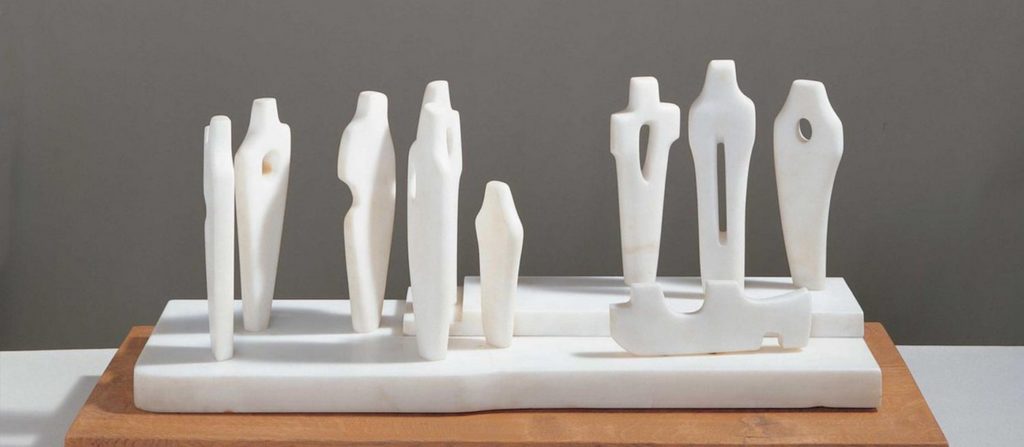 William Adolphe Bouguereau (1825 – 1905) est un peintre français du mouvement « Peinture académique » du 19ème siècle. Aujourd'hui ce terme est péjoratif puisqu'il oppose tradition (l'académie) et modernité (les peintres rejetant les règles de l'Académie de peinture). Mais, indépendamment de toute polémique, regardez ces superbes portraits de femmes et de personnages mythologiques : un teint de porcelaine, des couleurs pastel, de la sérénité… des chefs-d'œuvre immortels.
William Adolphe Bouguereau (1825 – 1905) is a French painter of the « Academic Painting » movement of the 19th century. Today this term is pejorative since it opposes tradition (the academy) and modernity (the painters rejecting the rules of the Academy of painting). But, regardless of any controversy, look at these superb portraits of women and mythological characters: a porcelain complexion, pastel colors, serenity … immortal masterpieces.
Portraits de jeunes filles en fleurs – Portraits of young girls in bloom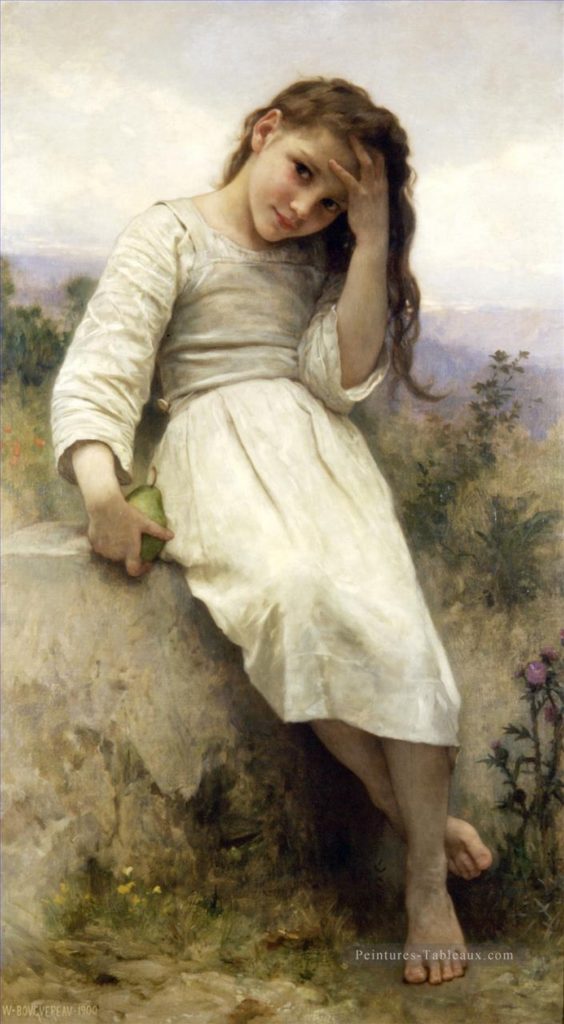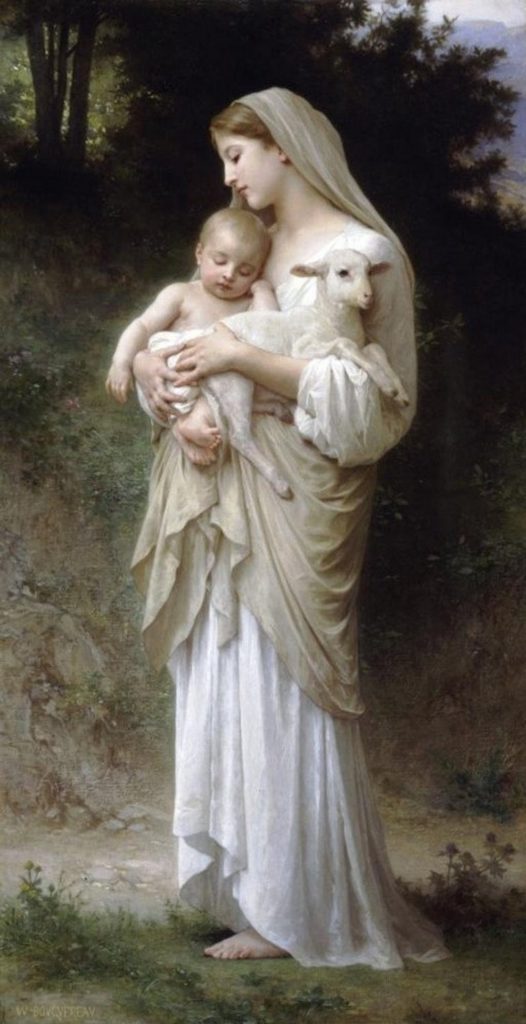 Personnages mythologiques – Mythological characters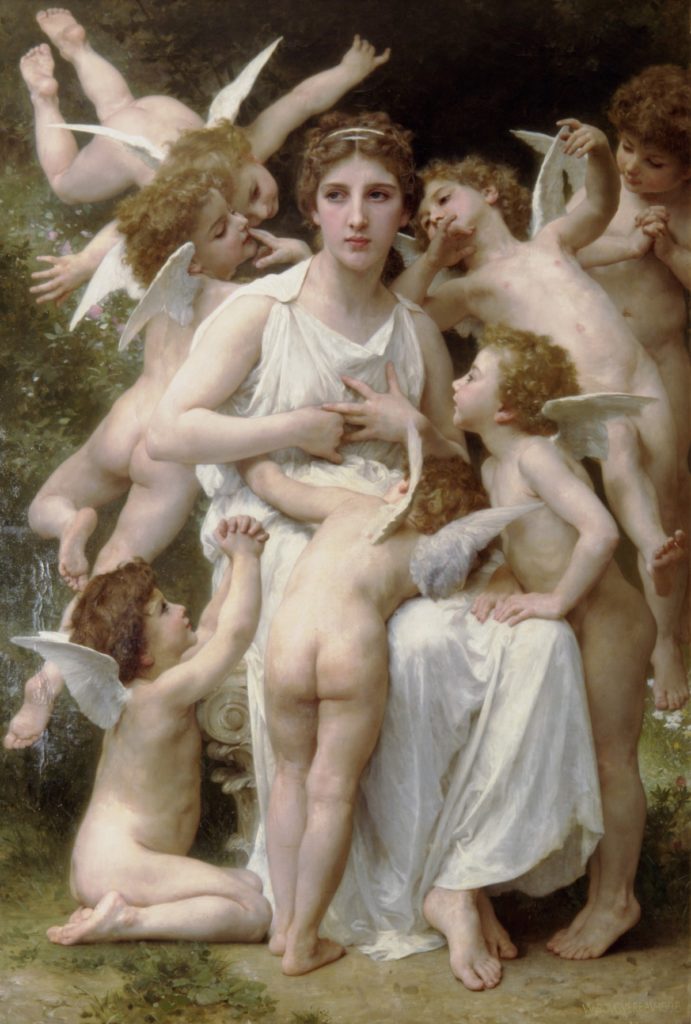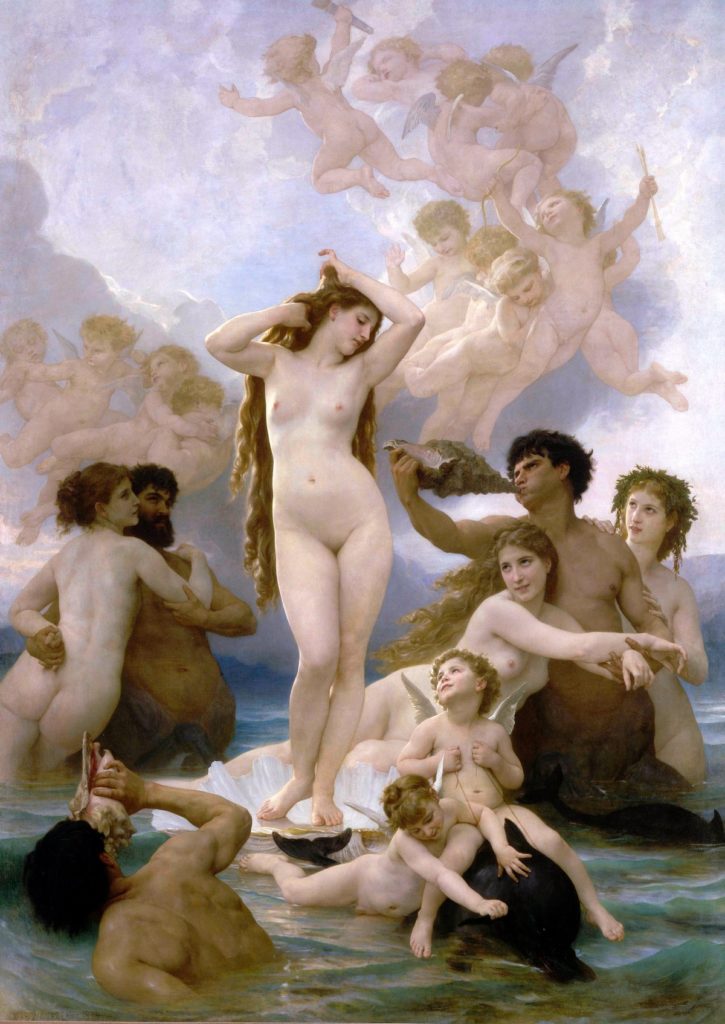 Le dieu Pan : belle occasion de représenter des femmes nues dans ce 19ème siècle pudibond – The god Pan: great opportunity to represent naked women in this 19th century prudish