Frank Frazetta est un dessinateur américain, principalement d'Héroïc-Fantasy. Il a très fortement marqué l'imaginaire des jeunes à partir des années 70 avec ses illustrations de Conan le barbare, le héros de Robert E. Howard. Ses travaux restent, pour le grand public, des gravures iconiques de ce genre d'histoire, comme celles de Gustave Doré pour les contes pour enfants.
Frank Frazetta is an American cartoonist, mainly of Heroic Fantasy. He strongly influenced the imagination of young people from the 70s with his illustrations of Conan the barbarian, the hero of Robert E. Howard. His work remains, for the general public, iconic engravings of this kind of story, like those of Gustave Doré for children's stories.
L'illustration de Frazetta la plus connue sur Conan : la Dark Fantasy dans toute sa splendeur! The most famous Frazetta illustration on Conan: the Dark Fantasy in all its splendor!

D'autres tableaux du Cimmérien. Other paintings of the Cimmerian.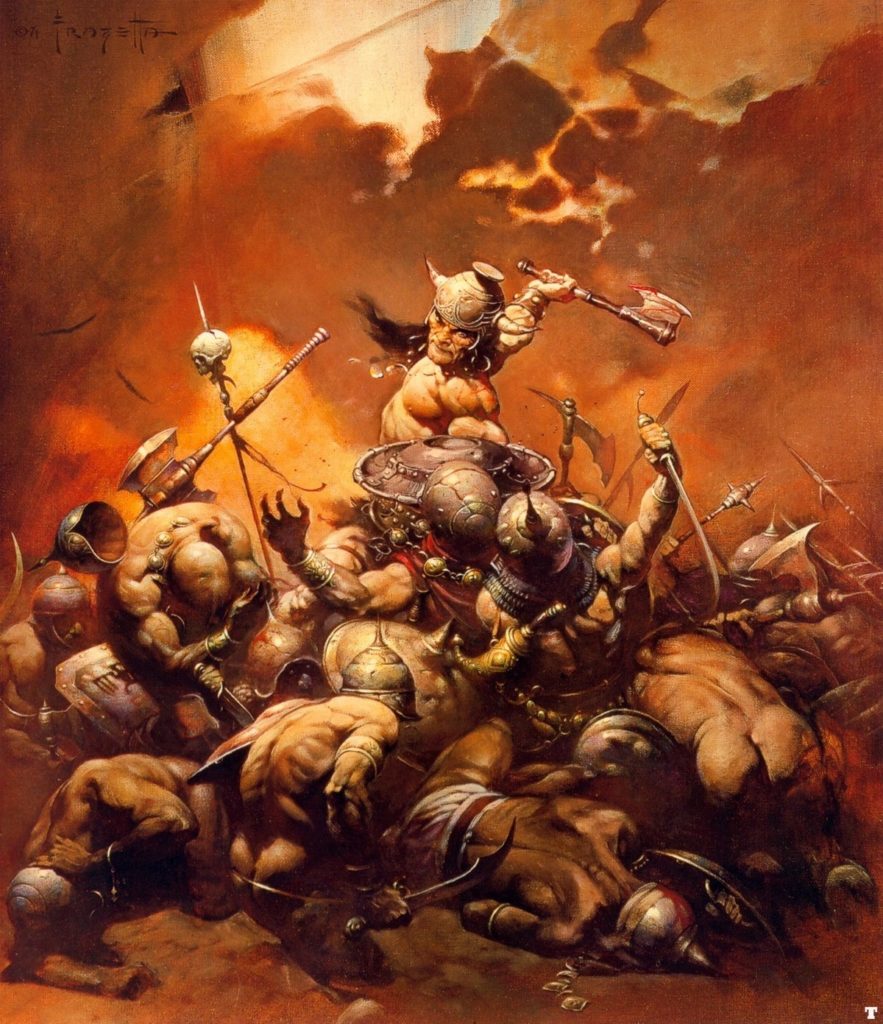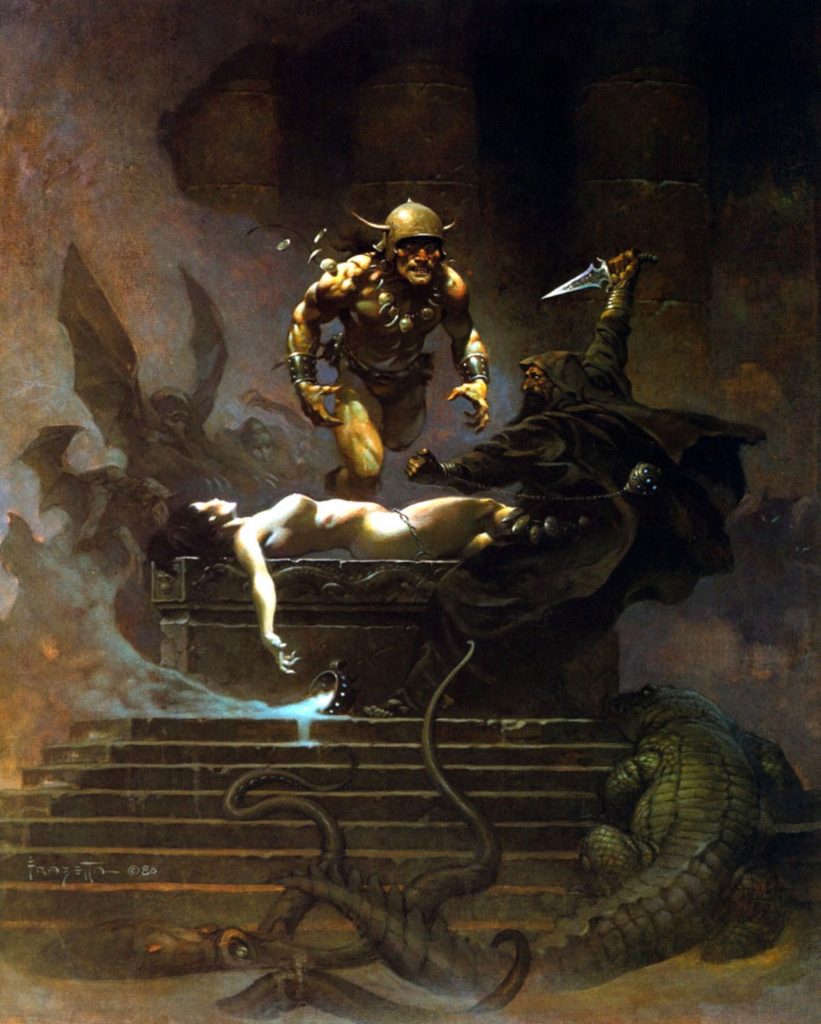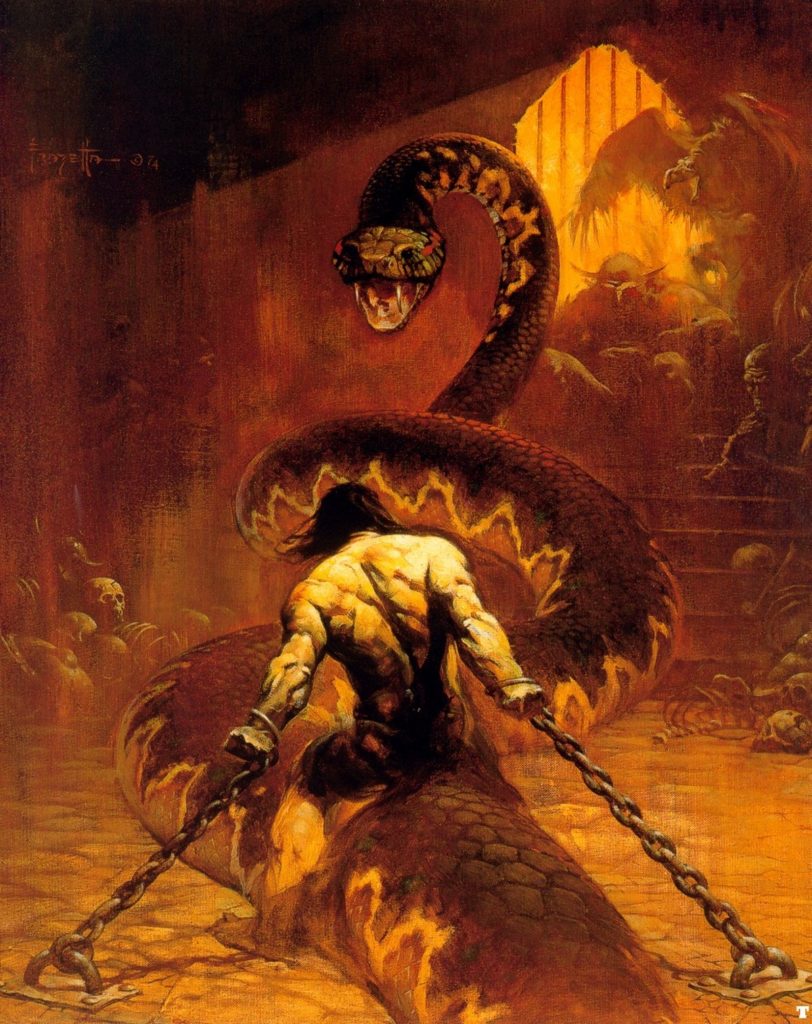 Sa création la plus connue (Conan n'étant pas de lui), c'est le « Death Dealer » de 1973, traduit en français par « Le Pourvoyeur de Mort). His most famous creation (Conan not being his) is the « Death Dealer » of 1973.

Il a aussi travaillé sur le film d'animation Tygra, la glace et le feu de Ralph Bakshi en 1983. He also worked on the animated film Fire and Ice by Ralph Bakshi in 1983.

Ah, à cette époque, on pouvait représenter de belles femmes en petites tenues dans les revues sans que les ligues du politiquement correct ne vous tombent dessus… Ah, at that time, we could represent beautiful women in small outfits in the magazines without the leagues of political correctness falling on you…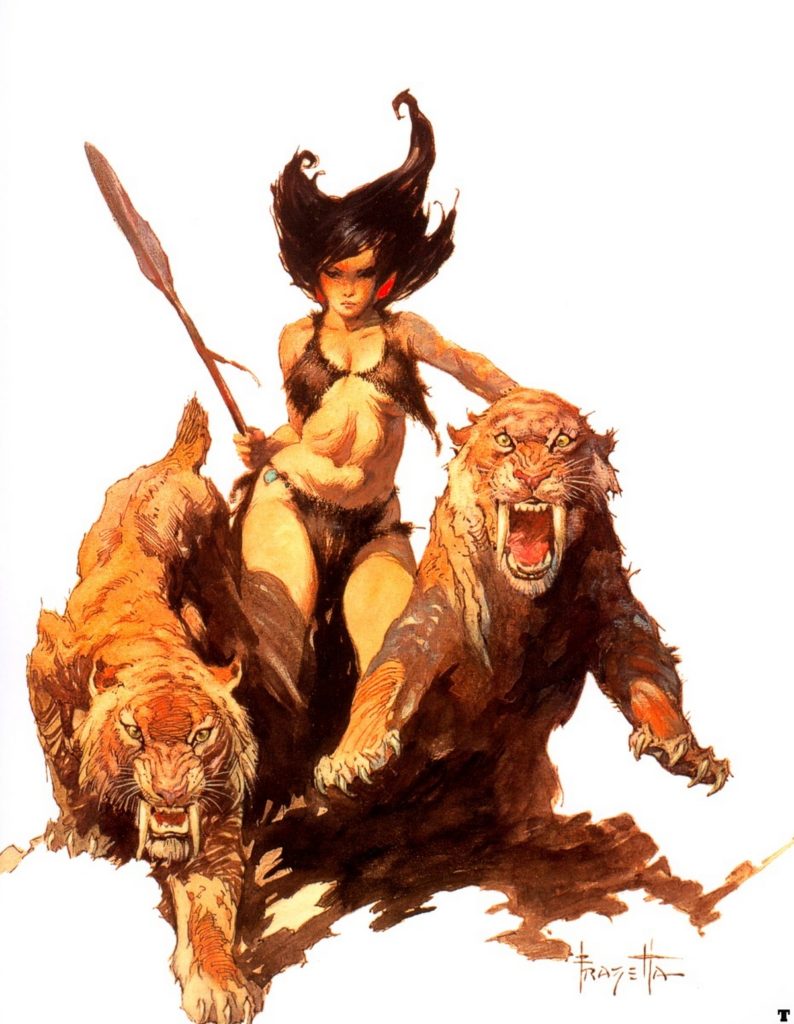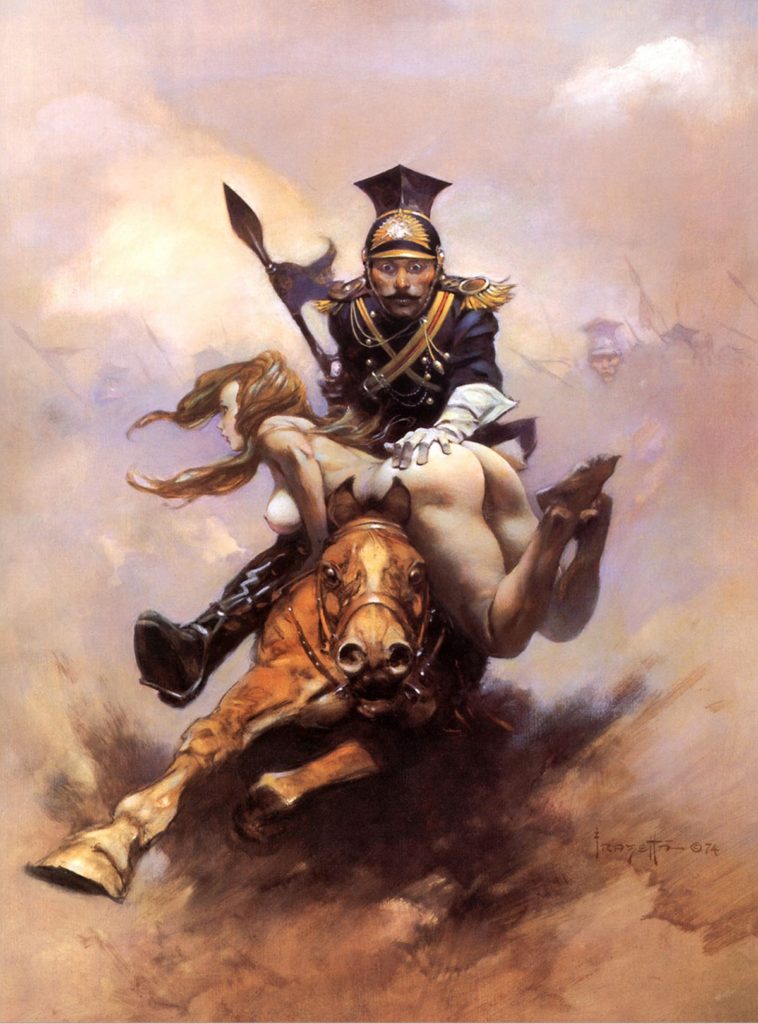 Audrey Hepburn fut l'une des plus belles actrices au monde. Sa grâce était éblouissante, sa silhouette, si fine et distinguée, qu'elle éclipsait toute autre actrice à l'écran. Elle fut inoubliable dans des films comme Sabrina, My Fair Lady, Diamants sur canapé mais, pour les siècles à venir, c'est son incroyable beauté que l'on retiendra.
Audrey Hepburn was one of the most beautiful actresses in the world. Her grace was dazzling, her figure so fine and distinguished that she overshadowed any other actress on screen. She was unforgettable in films like Sabrina, My Fair Lady, Breakfast at Tiffany's but, for the centuries to come, it is her incredible beauty that one will retain.