Vassily Kandinsky (1866-1944) est un peintre russe qui a révolutionné l'art du vingtième siècle en inventant l'art abstrait. Ses tableaux sont des univers à part entière, que rien ne semble rattacher aux nôtres. Ils ne sont que couleurs, formes, traits, damiers, rubans, disposés dans un chaos apparent et pourtant s'organisant selon un ordre secret. Chez lui les couleurs se suffisent à elles mêmes, elles sont vivantes, mouvantes, autonomes, indépendantes de notre monde alors à quoi bon le représenter?
Regardez ses tableaux et vous verrez  des univers en miniature, d'une richesse et d'une exubérance redoutable.
Wassily Kandinsky (1866-1944) was a Russian painter who revolutionized the art of the twentieth century by inventing abstract art. His paintings are worlds in their own right, nothing seems to relate to our own. They are just colors, shapes, lines, checkerboards, ribbons, arranged in an apparent chaos and yet organized according to a secret order. The colors are colors are sufficient in themselves, they are alive, moving, autonomous, independent of our world so why represent it?
Look at his paintings and you will see worlds in miniature, of a richness and exuberance formidable.
Tableau au bord blanc – 1913
With a white border – 1913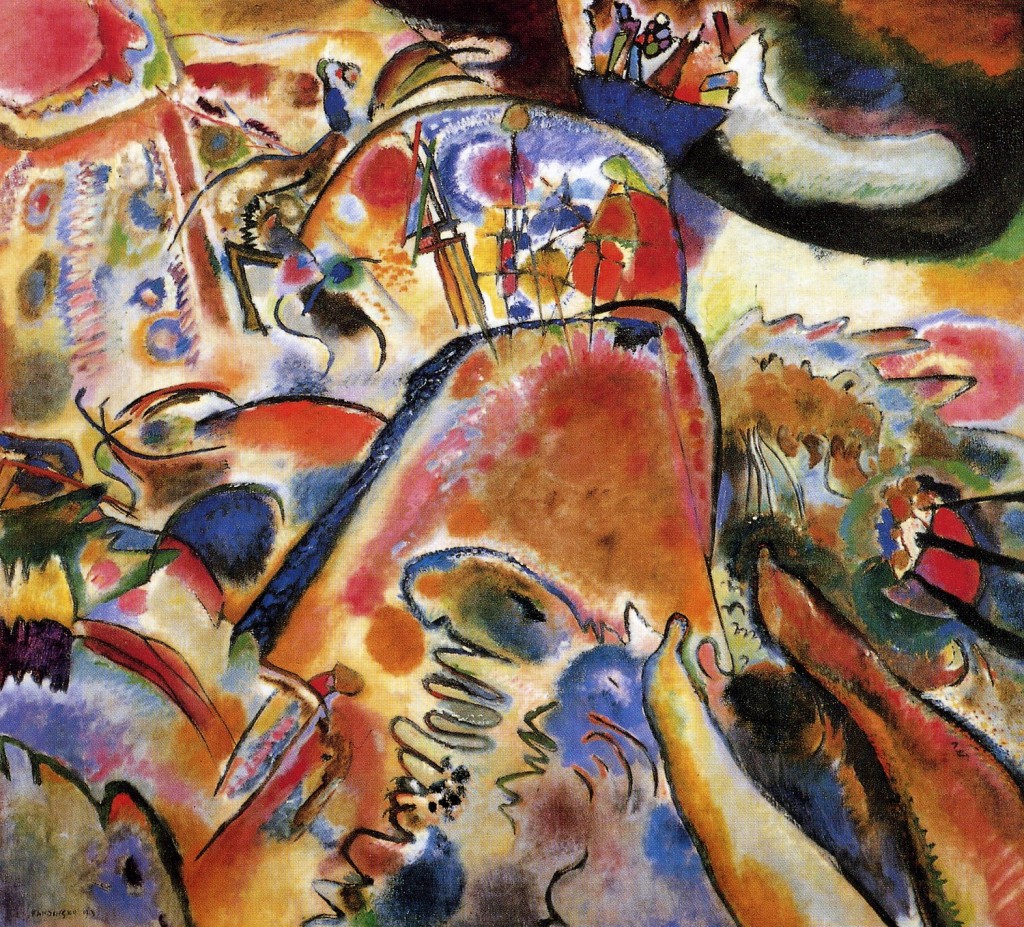 Petites joies – 1913
Little Pleasures – 1913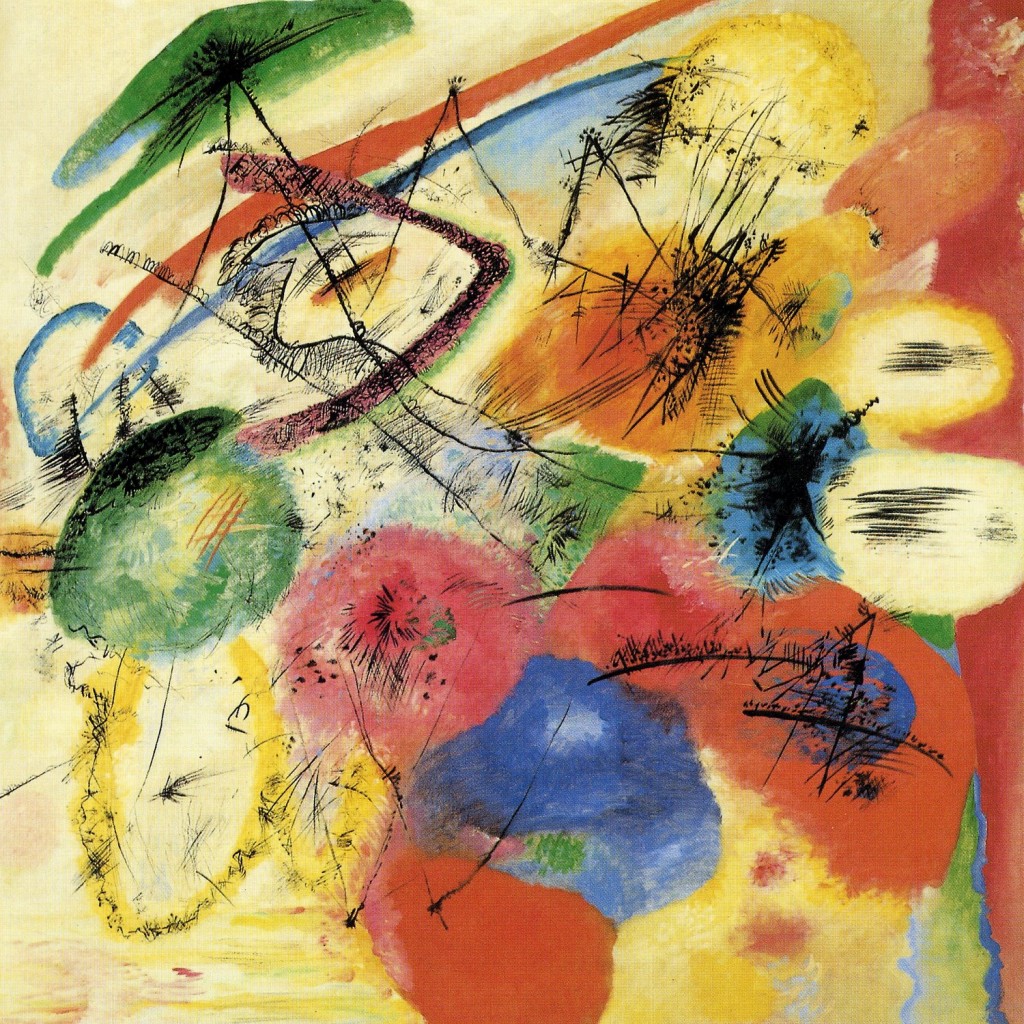 Traits noirs – 1913
Black Lines  – 1913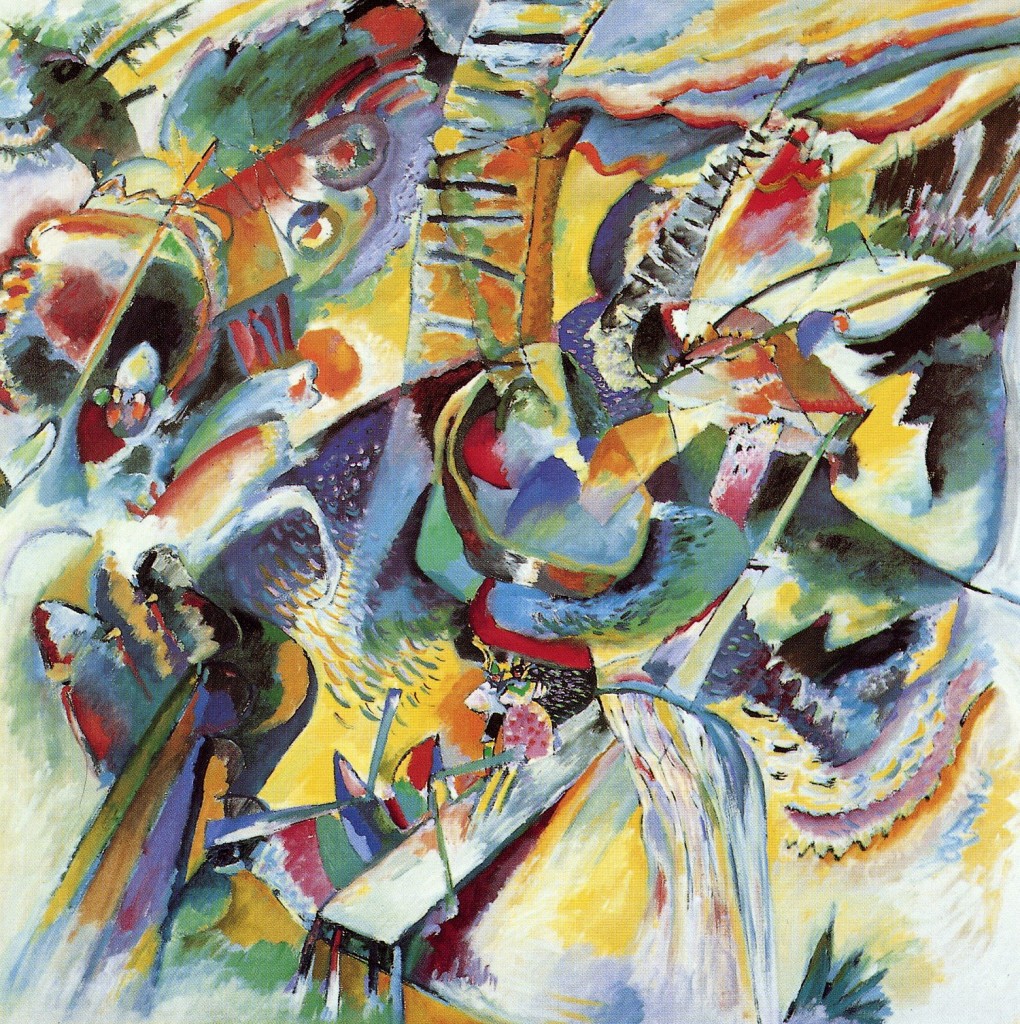 Improvisation à la gorge – 1914
Gorge Improvisation – 1914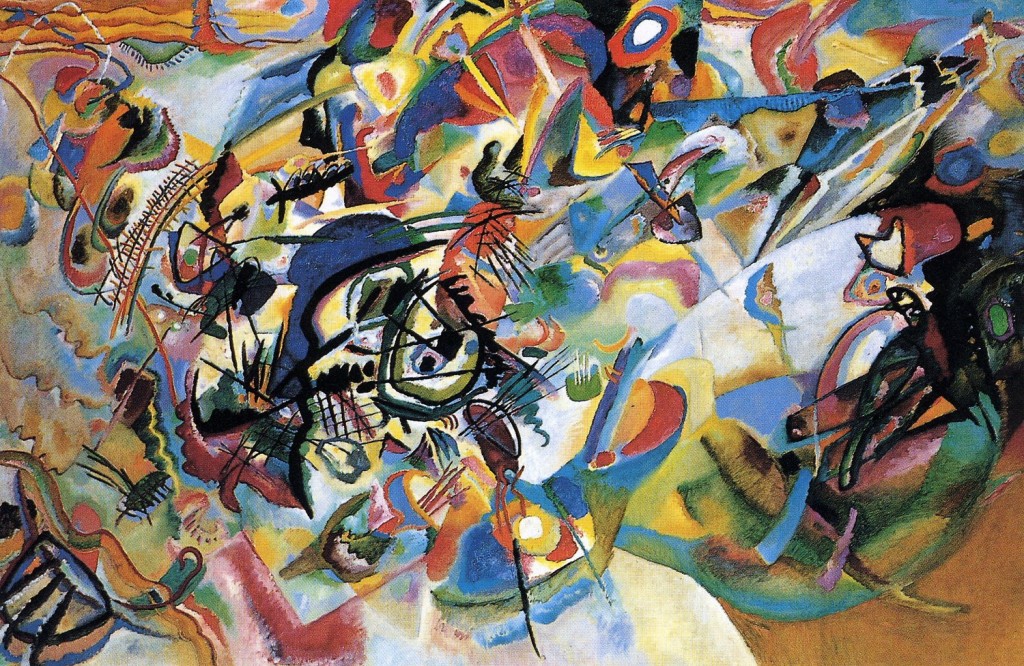 Composition VII – 1913
Composition VII – 1913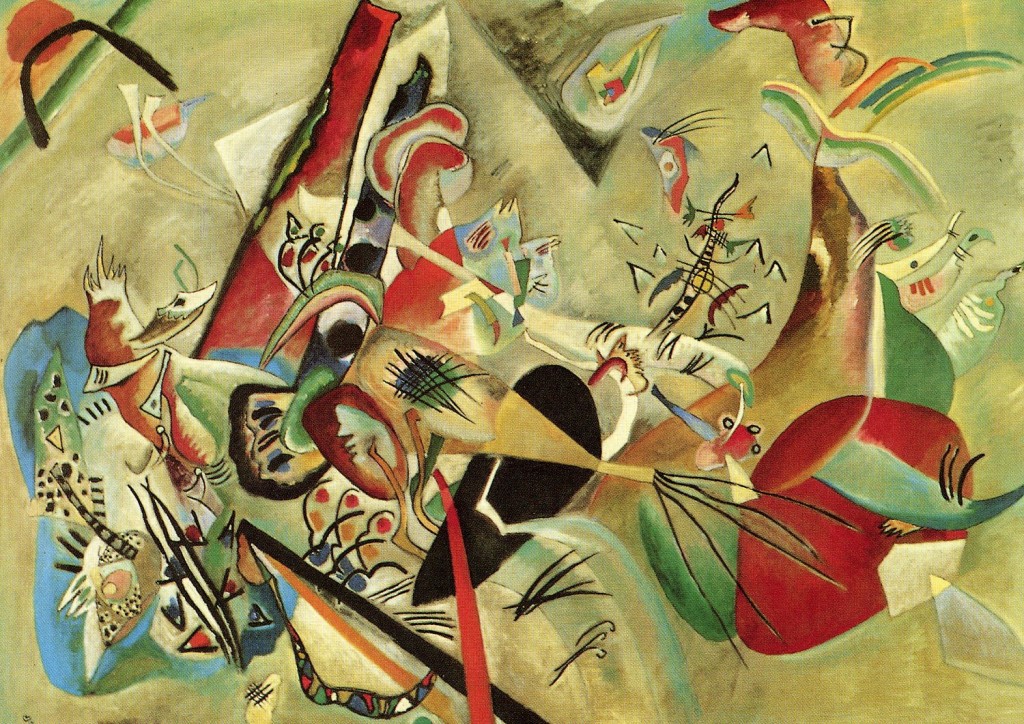 Dans le gris – 1919
In grey – 1919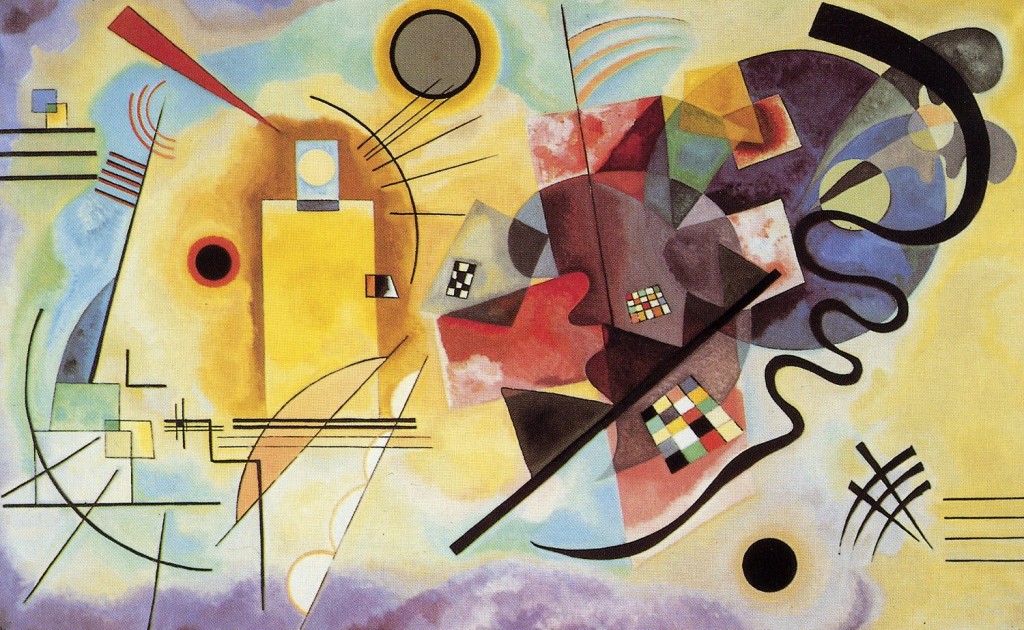 Jaune – rouge – bleu – 1925
Yellow – red – blue – 1925