Articles avec le tag 'Monuments'
La ville de Bangkok renferme la plus grande statue en or au monde et c'est, comme par hasard, une statue de Bouddha. Elle a une hauteur de 3 m et un poids de 5,5 tonnes : cela la rend impossible à voler. Son nom : le Bouddha d'or, tout simplement 🙂 Pour la voir, rendez-vous au temple Wat Traimit, très proche du quartier chinois. Je vous laisse consulter Wikipédia pour connaître l'histoire de cette statue et comment on a découvert que celle-ci était en réalité en or; c'est très amusant.
The city of Bangkok contains the largest gold statue in the world and it is, as if by chance, a statue of Buddha. It has a height of 3 m and a weight of 5.5 tonnes: this makes it impossible to steal it. Its name: the Golden Buddha, quite simply 🙂 To see it, go to Wat Traimit temple, very close to Chinatown. I let you consult Wikipedia to know the history of this statue and how we discovered that it was actually made of gold; this is very fun.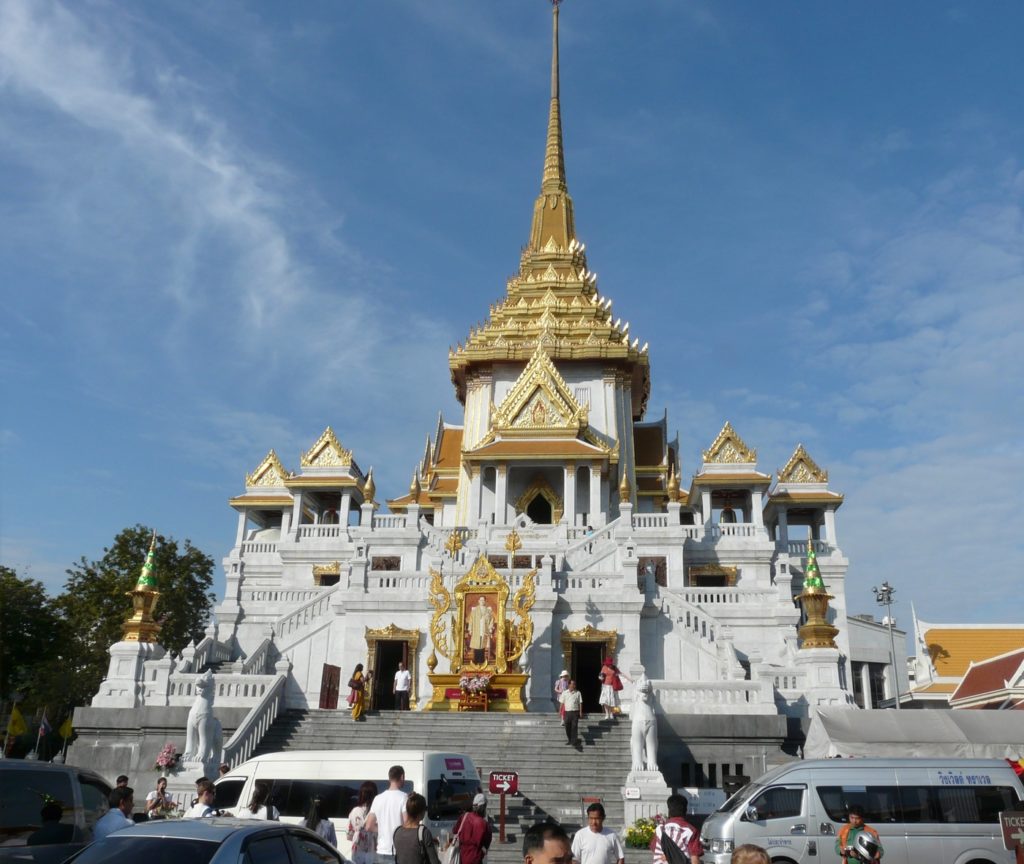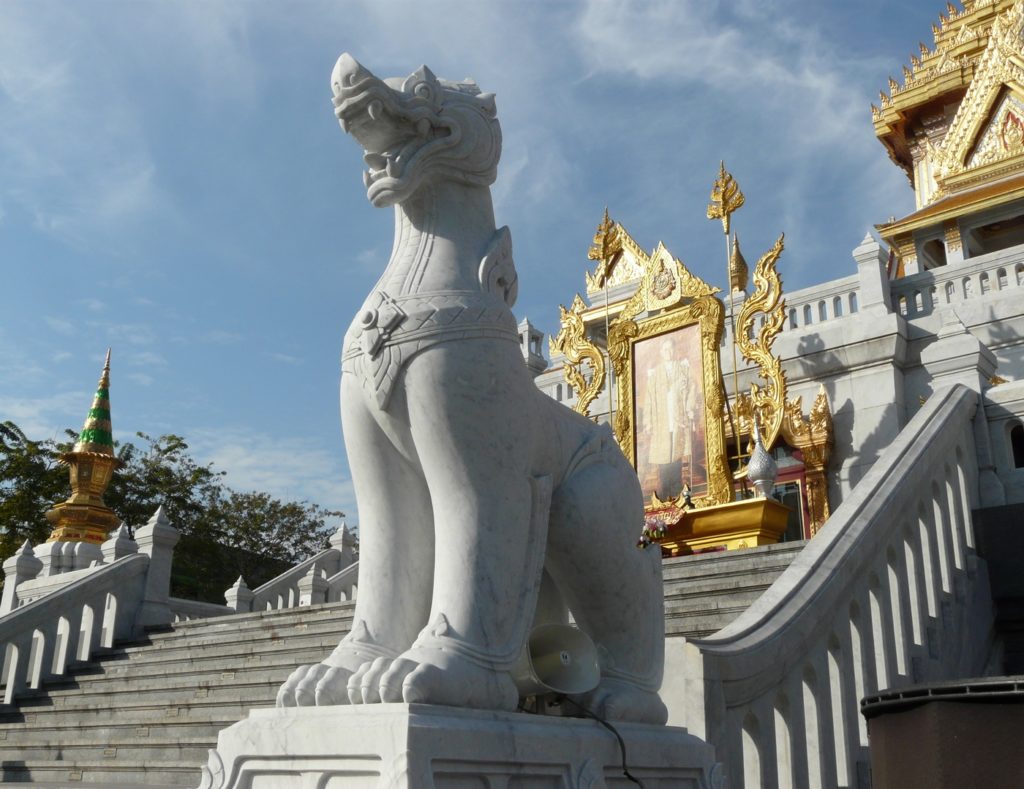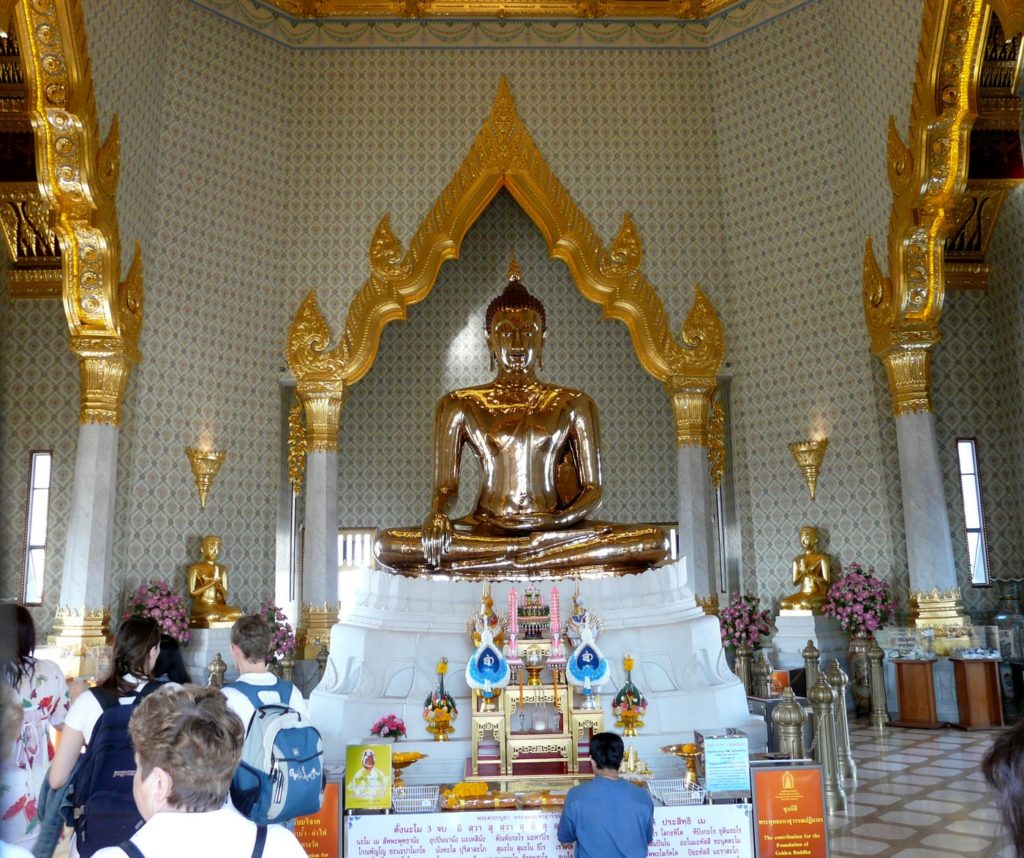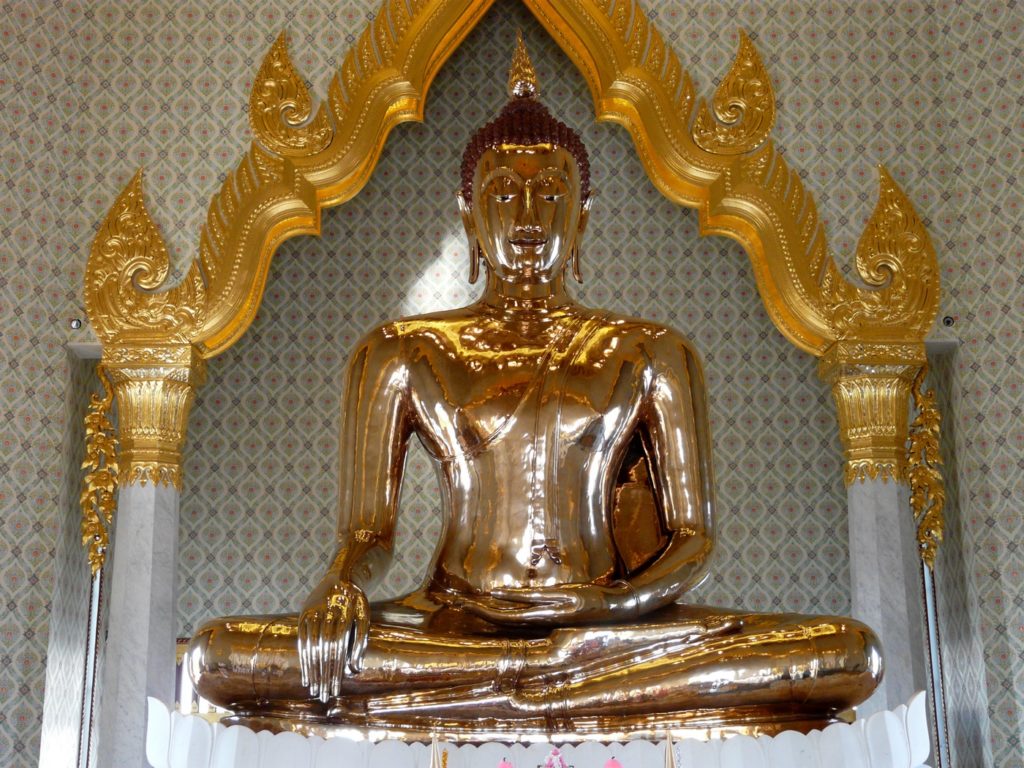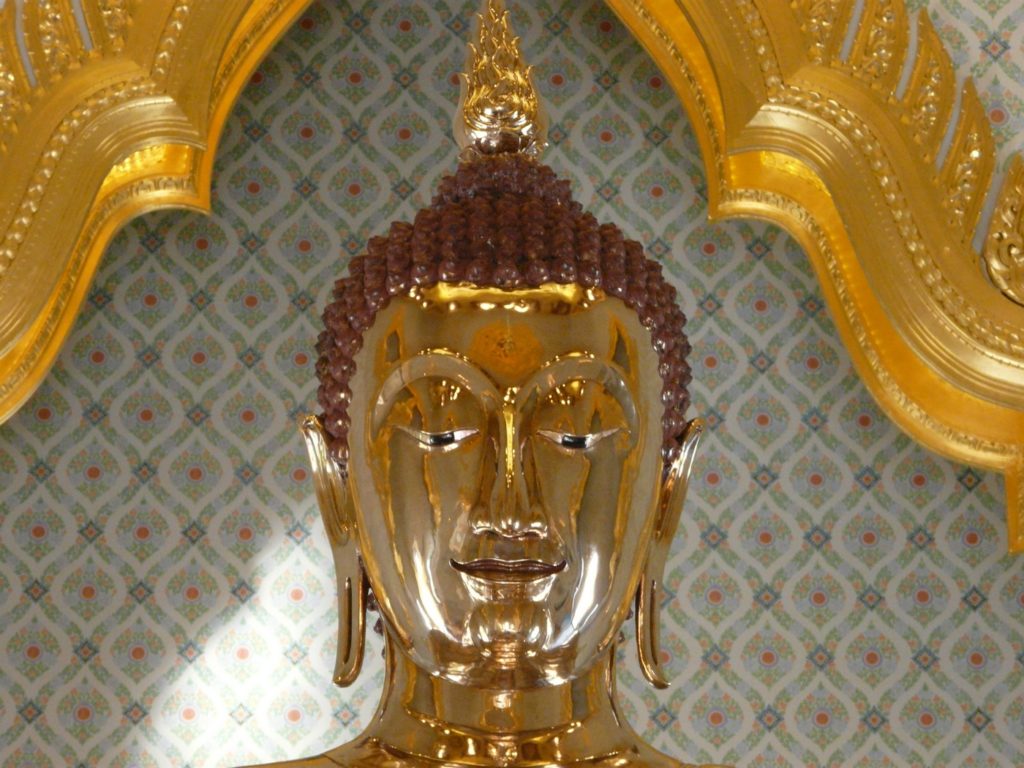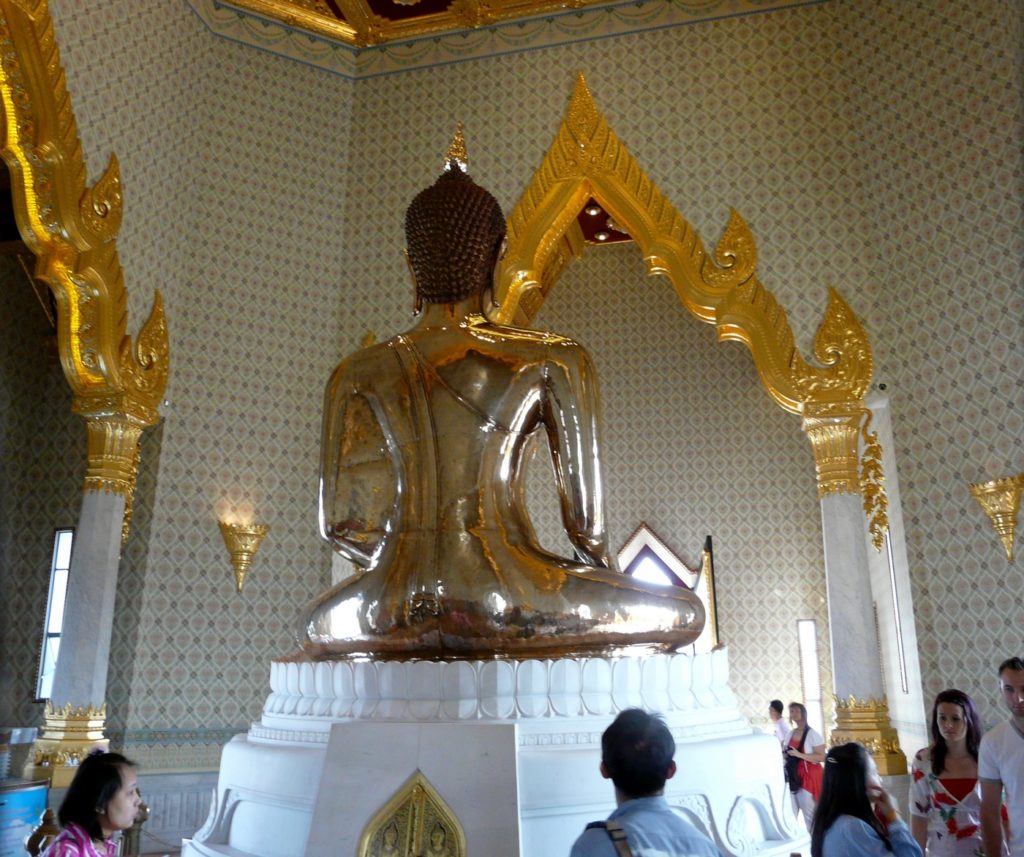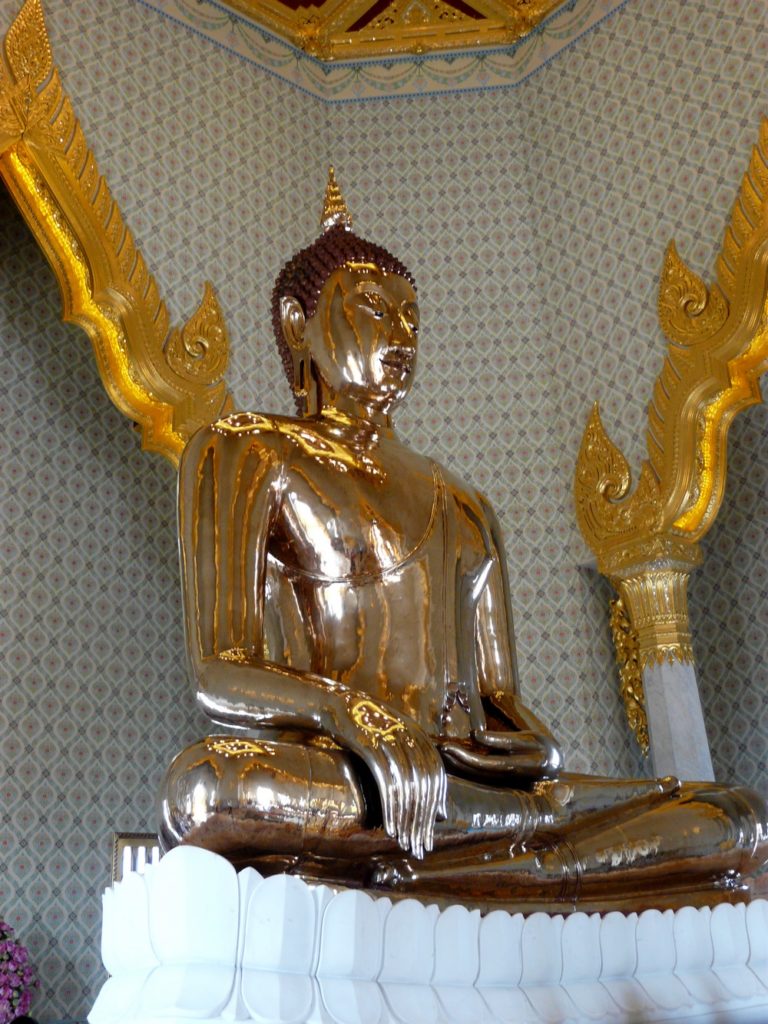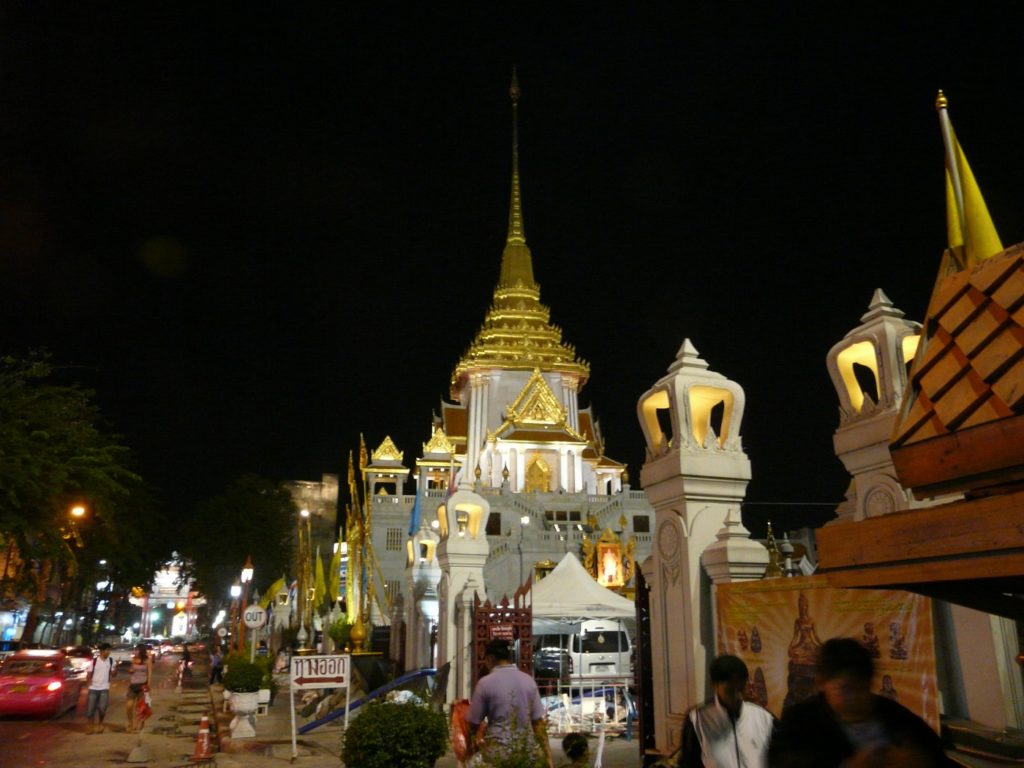 A Paris il existe un autre Arc de Triomphe que celui, mondialement connu, en haut des Champs-Elysées. Ce monument, bien plus petit, se situe dans le jardin des Tuileries, près de la grande pyramide du Louvre. Édifié entre 1806 et 1808, il célèbre la victoire de la Grande Armée de Napoléon Bonaparte à Austerlitz, avec une multitude de frises et bas-reliefs. C'est une copie à échelle réduite de l'Arc de Constantin (313-315) à Rome. Sa hauteur est de 14,60 mètres, sa largeur de 19,60 mètres et sa profondeur de 8,65 mètres.
In Paris there is another Arc de Triomphe than the world famous one at the top of the Champs-Elysées. This much smaller monument is located in the Tuileries Garden, near the Louvre's large pyramid. Built between 1806 and 1808, it celebrates the victory of the Grand Army of Napoleon Bonaparte at Austerlitz, with a multitude of friezes and bas-reliefs. It is a scaled-down copy of the Arch of Constantine (313-315) in Rome. Its height is 14.60 meters, its width is 19.60 meters and its depth is 8.65 meters.